Travel Advisors Need to Write Their MPPs by This Friday, Says ACTA's President
by Lynn Elmhirst /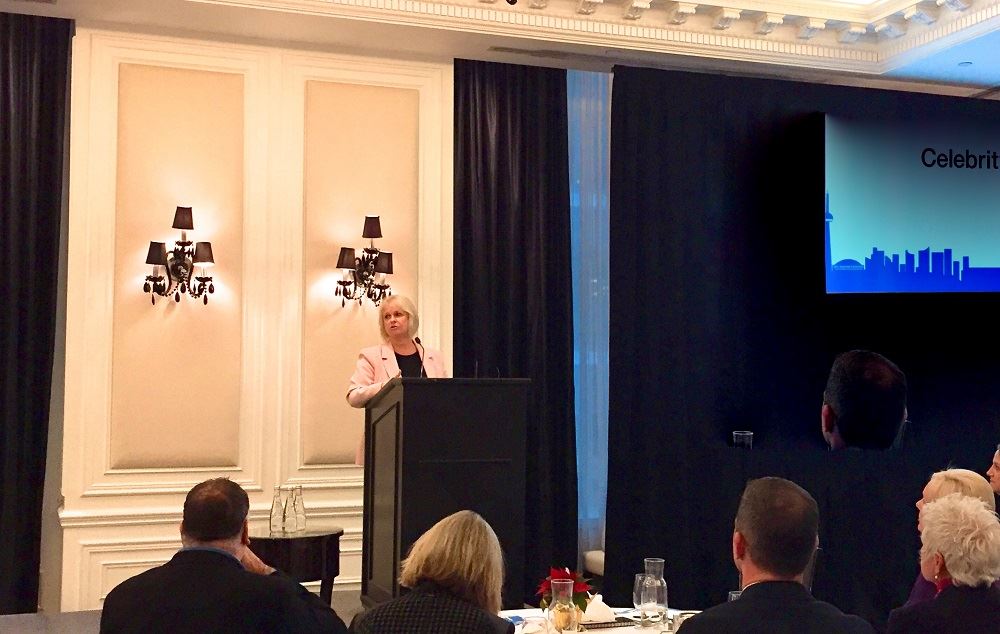 "If you have a travel business in Ontario, we need you to write a letter to your MPP and to the Minister," says ACTA's President Wendy Paradis.
And there's a deadline: This Friday, Nov. 29.
Paradis is putting the pressure on Ontario's travel advisors, agency owners, and tour operators to put their money where their mouth is – and take part in the urgent letter-writing campaign that she says is essential to educating politicians on the need for change.
"Reinforce the message: This is a critical issue," she urges.
At the first Canadian Travel Industry Summit in Toronto last week, the president of the Association of Canadian Travel Agencies reported on the top-priority advocacy mission championed by the association in partnership with CATO (Canadian Association of Tour Operators): Getting the Ontario provincial government to change the regulatory environment that makes the province with 40% of the population of Canada "the most expensive province" in the country to operate a travel business.
In advance of another round of meetings with the government in December, Paradis urged advisors and tour operators to write their local MPPs and the Minister by the end of this week with a clear message: "The Travel Industry Act needs to be reformed and the consumer compensation fund specifically needs updating."
Stakeholders can find a template letter as well as a list of Ontario MPPs on ACTA's web site home page, but Paradis pointed out that personalized letters as opposed to simple copies of the template will get more attention.
"We're shocked how many MPPs have never heard of TICO," she said. "It's really important that they're inundated (by advisor letters)."
ACTA has already heard stories of Ontario-based companies that have moved – or considered moving – to another province to avoid onerous provincial policies. Those are the kinds of real-life, hard-nosed business decisions ACTA urges agency owners and advisors to share with lawmakers.
As a result of first-hand advisor letters, "We've had MPPs say to us, 'What do you mean it's more expensive to operate a travel business in Ontario than neighboring provinces?'
Three steps to sustainability in Ontario's travel industry
It's a critical issue of sustainability, insisted the president of ACTA, "with the number of agencies in Ontario falling, and regulatory costs rising."
Recognizing that reforming policy takes time, Paradis highlighted for the 100-plus Canadian Travel Industry Summit attendees the three highest-priority changes the industry is urgently demanding of the province.
First, the consumer compensation fund needs to be consumer-funded.
Second, the consumer protection purpose of the fund must be protected by ensuring that fees going into the fund are not eaten up by funding the regulator (TICO, The Travel Industry Council of Ontario).
Third, the "excessive" and costly reporting processes required of travel businesses must be alleviated.
The price of advocacy
While the advocacy committee members are volunteers, Paradis reported, they need the assistance of paid lobbyists to navigate government bureaucracy and get the right meetings. That assistance, to date, has cost over $40,000, and more is needed.
Two members joined Paradis in asking travel advisors and business owners to contribute to the advocacy fund. To make it easy, ACTA has installed a button on its web site for online donations.
Richard Vanderlubbe, an ACTA advocacy committee member and president of TripCentral.ca, told fellow members of the travel industry, "I have no issue with TICO."
He pointed out that, in fact, the regulator agrees with ACTA that meaningful change is needed. But the seeming "revolving door of ministers" has made it difficult to get any traction, so "we need to make noise and we need funding," he said, reinforcing ACTA's president's message in his own call for advisors, agency owners, and tour operators to donate to the Advocacy Fund.
Sherry Scott, a vice president at HRG North America who also serves on TICO's board, echoed the call to action: "ACTA is standing for us – and we need to back ACTA. Get informed and actively support" the association's advocacy efforts, she urged.
Travel Market Report has been following this story as ACTA has been increasing the pressure on the Ontario government. You can read more background on this unfolding story here and also here.