Travel Agents Turn to Cruises for Caribbean Vacation Bookings, Study Shows
by Kerry Tice /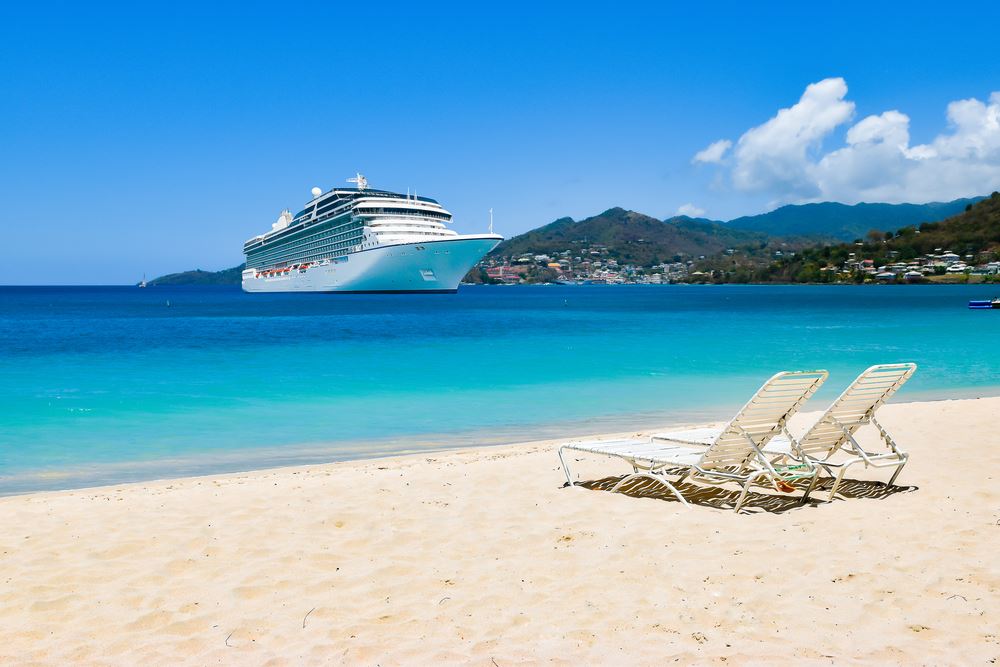 While Travel Market Report's recent research in TMR's Outlook on The Caribbean confirmed that travel advisors love booking the Caribbean (96 percent of those surveyed said they sold travel to the region in the past year), what we didn't know until now is that cruises are their number one choice when doing so.
The convenience, entertainment, and value associated with cruise travel has resulted in 72 percent of travel advisors surveyed saying they regularly sell cruises – the leader in all categories when asked how frequently they sell select vacation travel products to the Caribbean. When combined with those that sometimes sell cruises to the Caribbean (21 percent), that number jumped to a whopping 93 percent.

TMR's Outlook on the Caribbean is now available.
As more and more cruise ships enter the market, travel advisors are being met with an even greater menu of choices for their clients, some complete with private island visits that add to the exclusivity of the sail – thus making the Caribbean even more attractive than ever. Convenience also plays a large role in why the agency community is gravitating towards cruise sales.
"Our travel advisors find that, for clients seeking an introduction to the Caribbean, as well as for those who really enjoy experiencing the region via the comfort, service and amenities a cruise ship provides, cruising is the way to go," said Marni Becker, senior director of cruise sales for Protravel International in New York.
"Cruise ships are floating 'resorts' and enable guests to sample multiple Caribbean destinations in a highly convenient way. Cruises often serve as an introduction to destinations that clients decide to revisit on a land package down the road. It is important for advisors to have strong product knowledge, given the variety of ships and itineraries to choose from. The cruise lines are also instrumental in leading passengers back to the islands after a hurricane, when continued tourism is so vitally important to the destinations."
Michelle Fee, CEO and founder of Cruise Planners, an American Express Travel representative, also said she was not at all surprised so many agents are booking cruises for their clients who want to visit the Caribbean. "Cruising is such a great value and allows you to visit multiple Caribbean islands while using the ship as the hotel. It's also a great way to travel with family because cruising offers something for everyone."
Findings of the report were welcome news for the cruise industry at large, according to CLIA. "Industry research efforts, like Travel Market Report's most recent study, offer valuable insight into why travel agents constantly report that a cruise is the best type of vacation," said Sarah Kennedy, CLIA's director of public relations. "The study only confirms what we have heard from our own travel agent community countless times, that there really is no other vacation type that can offer an experience for every type of vacation style, budget and traveler."
Families lead the way
In other news, when asked which niches and segments travel agents are selling most, family vacations topped the list at 93 percent (when combining "regularly" and "sometimes") followed by romantic vacations, friends/extended family groups (86 percent) and honeymoon (82 percent). Sixty-five percent of agents say they are booking soft adventure travel to the Caribbean, while 53 percent are arranging destination weddings regularly or sometimes.
For more details on this comprehensive research on the Caribbean market – a study sponsored by Norwegian Cruise Line, Regent Seven Seas Cruises and Oceania Cruises – read and download the full report by clicking here.