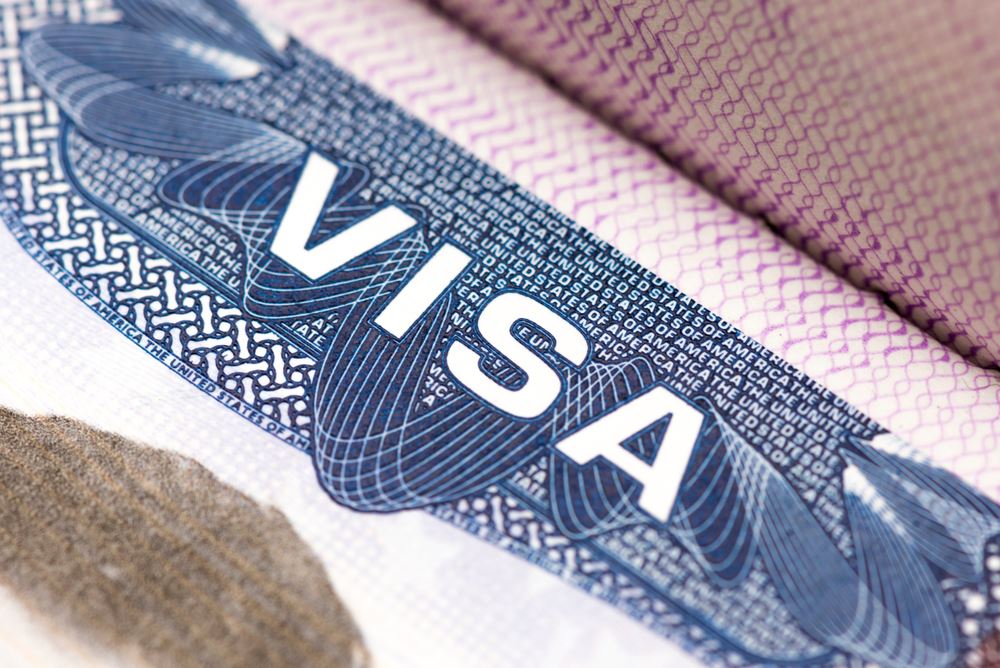 With only 40 percent of Americans even owning a passport, booking travel for clients to some international destinations can create unforeseen headaches when agents are dealing with customers who aren't familiar with specific country travel visa requirements.
Paperwork can often be confusing, requirements vary from one country to another, and traveling with family or a group can complicate and delay travel visa processing, said Laurie Dickinson Lee, CEO and co-founder, Swift Passport Services in Chicago. Her company has processed more than 100,000 travel visas in its ten years of operation.
One of the biggest challenges for agents is the amount of time prior to departure that a client provides for processing a travel visa, said Lee. Some countries, like China, can have rigorous reviews for travelers with certain professions, or travel patterns, she said.
For the average American tourist, "we can typically get a China visa in three days," Lee said. But if a traveler is a tourist, or lists a profession that raises suspicions, that processing time can be extended to weeks.
What factors can cause delays?
Depending on how a client fills out their application, "the Chinese consulate may ask a question, or question something written on the application. That back-and-forth can add time to the processing and so we can't guarantee we'll meet their [departure] deadline," said Lee.
For China, Lee offered as an example, "you might put down that you are traveling with a church. Even if you are not a pastor, they might make you come to the consulate to get fingerprinted. The same with being a journalist." In the Middle East, countries might flag a client if their passport is filled with stamps from entering Israel frequently.
Something as simple as not entering your name exactly as it appears on your passport could trip up processing time, Lee said.
Timing also can become an issue depending on where the traveler lives. In some cities, a country's consulate processing visas may be more experienced and better staffed than elsewhere in the U.S., according to Lee.
"The Indian consulate in Atlanta might be slower than the one in Chicago," she said. "Some countries in the same city may take three days to process a visa, others five. For Brazil, in some parts of the country, it can take more than a month" due to staffing at the local consulate.
Other complicating factors can be who is traveling with a party. For some countries, a non-U.S. citizen traveling with other U.S. citizens could trip up the whole group's plans. Lee noted how for entry to Ireland for non-U.S. citizens, requirements include showing proof of funds, residence, proof of family members (which might require copies of marriage and/or birth certificates). "And the list goes on. Every application we have ever done for Ireland is twice as thick as other consulates," Lee said.
"If you are traveling with someone with a green card, the Ireland consulate in Chicago can cost you an hour of your day easily," she said.
Traveling with children, especially for divorced parents, can also cause delays and headaches. To depart the U.S. with only one parent typically requires a copy of the child's birth certificate and a notarized letter from both parents saying they approve of the child's traveling abroad.
"What happens if one of the parents doesn't want the child to travel abroad and won't provide the letter?" Lee asked. "What if one of the parents is deceased? If you can't find the birth certificate, how quickly can the county or state where they were born get you a copy? You cannot cut corners with consent."
Travel agents end up in the middle
Experienced travel agents work with a visa and passport services company like Lee's, but that can place them in between their client and the processing entities. If there is a hiccup along the way, often the client and agent are communicating, and that can cause more confusion if they are relaying information that has gotten jumbled in the back-and-forth telephone tag.
It also doesn't help when the U.S. and a destination are engaged in a diplomatic tussle that makes headlines in the daily news. For agents, Lee advised, "of course you want to help as best you can. However, sometimes it is out of your control, and you should try to communicate confidence to your clients that professionals know what they're doing, without guaranteeing someone can make their trip."
This year, traveler entry to Turkey and Cuba have been disputed on the front pages.
"We work with lots of travel agents, and our relationship with their clients depends on the agent. Some want it where we don't talk to their clients at all. They manage expectations on their end. For those who are good at communicating complicated requirements, we love them. But for those who don't do that well, it makes sense for the client to work directly with us," Lee said.
Additionally, due to the internet, many travelers have either misconceptions or inaccurate information they find by visiting an embassy or consulate website.
Set realistic expectations
Lee advised agents to help them set realistic client expectations. "A lot of clients think entering some countries should be easier than it is, and are always surprised by the requirements and timing. They also expect international consulates to be efficient, and that isn't always the case," she said. "If an agent can help us communicate what it's really like, that helps so much."
Often, foreign embassy websites haven't been updated in months or years, or travel partners like airlines and destination management companies point a customer to old or incorrect information. As countries are constantly changing their travel visa requirements, travelers can be working off of old information.
"A consulate's web page may say something, but then when you get to the actual consulate, they may have changed their policy, or the person at the desk just wants additional proof of something," Lee said, recounting how China recently had an expired application form on their website that has to be downloaded by the traveler and filled out on a computer.
"One of our clients had to come to the Chinese consulate in Chicago from Colorado, thinking they had everything they needed. At the counter, the consulate saw the old application and said, 'No, you need to get the new one.'"