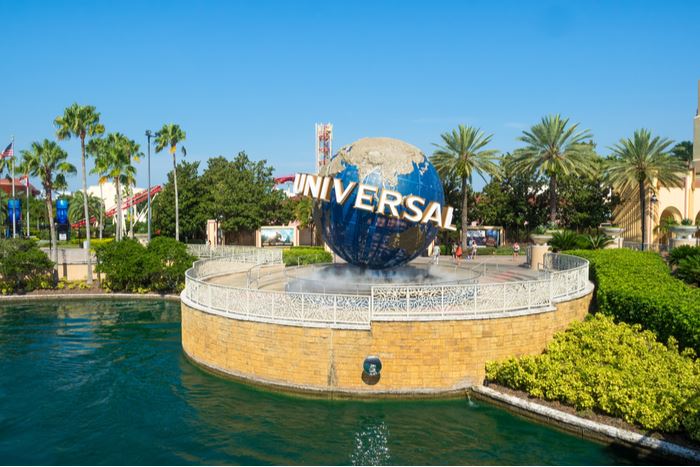 Florida's theme parks, which welcome millions of visitors each year, will inevitably have operational challenges when they reopen as they try to minimize crowds in response to the spread of COVID-19.
Universal Orlando Resort CEO John Sprouls, during a conference call with fellow members of Florida Governor Ron DeSantis' Re-Open Florida Task Force on Wednesday, addressed some of the changes he expects to make when the parks initially open. Among other moves that the theme park industry will need to make in order for guests to feel safe, Sprouls sees an initial cap in attendance.
"We would be capping attendance to make sure we could create a maximum amount of social distancing," Sprouls said on Wednesday's call.

"And then, as we gain confidence in those practices and procedures that we're employing, and as we learn from what we're doing, we would gradually see that attendance rise."
Workers and possibly guests are also expected to be screened when entering the facilities, he said, although "we're not sure yet how we're going to do that, but we are looking for help from health officials to help us figure out what might be an appropriate protocol to try to minimize the possibility of any sick guests entering the parks."
"We're evaluating face coverings for our team members. We're potentially thinking about allowing or even encouraging guests to wear face coverings as well. At least initially."
Sprouls, who is also the vice president of Universal Parks & Resorts, also mentioned the need to develop a plan to minimize the number of people on rides and attractions, such as staggered seating on rides and in theaters.
Other possible measures include enhanced use of mobile food ordering and mobile pay for contact-free purchases; expanded use of Virtual Lines, which Universal is doing at its Volcano Bay water park; reduced contact points; and increased sanitation of rides during the day. Social distancing in queues will also be enforced by only using every other line, marking separation lines on the ground, and keeping guests outdoors.
Sprouls added that a lot of the practices applied in other industries will be the same at theme parks when it comes to cleaning practices and assuring employees are healthy through screening. But, even with steps such as enhanced cleaning and checking temperatures, guests will need to be confident that the facilities are safe. "If they don't feel safe, they won't attend," he said.
The task force's executive committee is expected to make recommendations to DeSantis by the end of the week about ways to reopen the state's economy, which includes one of the largest tourism segments in the United States.
Currently, Universal Orlando is closed through at least June 1.