Universal's New Fast & Furious Attraction Highlights Growing Family-Friendly Options
by Jessica Montevago /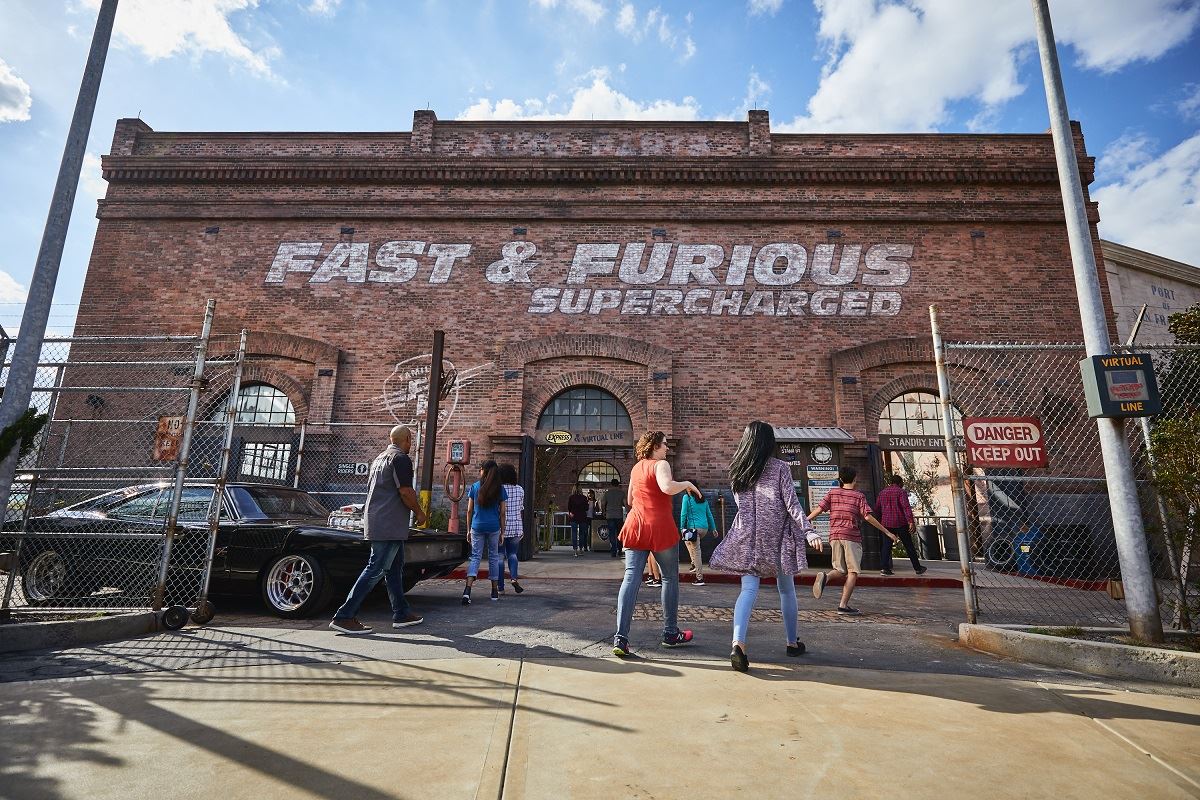 Despite the changing travel landscape, theme parks still rank as one of the top five attractions families look to visit during their vacations. With that, Universal Orlando has a pipeline of new attractions, hotels and eateries rolling out across the park.
Its latest offering, Fast & Furious: Supercharged, based on the wildly successful franchise, is a free-standing version of the one that opened in Universal Hollywood in 2015 as part of the tram studio tour, with an original storyline and authentic vehicles from the films.
The film's stars — Vin Diesel, Jordana Brewster, Tyrese Gibson, and Chris "Ludacris" Bridges — were all on deck last week to celebrate the big opening.
Vin Diesel said it gives fans the street-racing experience: "To be in our shoes, that's the feeling that you're going to have when you enter this ride. You're going to feel what it's like to be a part of our family, the 'Fast and Furious' family."

The cast opening the ride May 2.
The ride's queue takes guests through the garage, where Domenic Toretto (Vin Diesel) and his "family" work on their street-racing cars. Fans can see 15 cars unique to the attraction, including Dom's iconic charger and Letty's turbo truck, which "were hand-crafted by Dennis McCarthy, the man behind all of the cars in the 'Fast and Furious' films," according to Stephanie Green, director of Universal Parks and Resorts.

The ride has 15 cars unique to the attraction.
Then, they head through two pre-shows, in the family break room and Tej's (Ludacris) war room, where videos of both Mia (Jordana Brewster) and Tej help set the stage for the car chase that's about to ensue.
"Universal Pictures also worked with the team to develop the storyline for the ride so it's in sync with where the franchise is going," said Thierry Coup, senior vice president of Universal Creative, adding the actors were also involved in the scripting in order to remain authentic to the characters.
Once on the party bus, fans drive through the streets of San Francisco. Thanks to advanced technology, like the latest projection systems and higher frame rates, the 2D scene appears three-dimensional.
"The chase scene feels like you're there. It's 3D without having to wear glasses, that would have been impossible just a few years ago," said to Don MacLean, vice president of action development at Universal Creative.
Fast & Furious: Supercharged also uses Universal's new virtual line system, which can also be found at Race Through New York with Jimmy Fallon and Volcano Bay. Guests can select a ride time, with the ability to leave and return at their chosen time. The queue also has a mobile experience only available through Universal's app, which includes more Fast & Furious content and a trivia game.
Food has almost grown into its own attraction, according to Coup; Universal CityWalk welcomed VooDoo Doughnut, a gourmet doughnut shop with more than 50 unique varieties. Coup also revealed a "highly themed roller coaster is coming to Hogsmeade next summer," and a new attraction will be replacing Terminator 2D.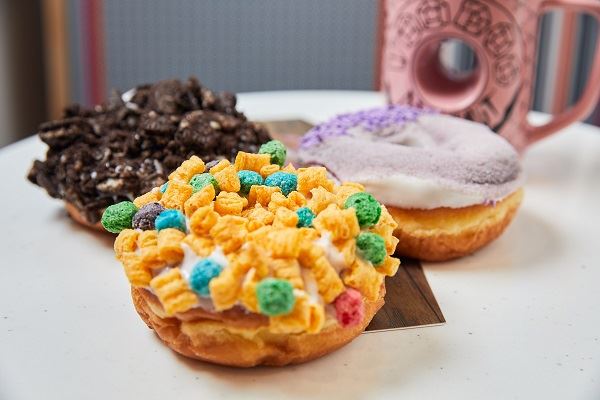 Some of VooDoo Doughnut's creative treats.
Growth in family travel helps fuel lodging expansion
As Millennials drive family travel's growth, theme parks are eagerly expanding to meet the demand. According to MMGY's 2017–2018 Portrait of American Travelers, 9.5 million households that are American Millennial families intend to spend 19 percent more on vacations during the next 12 months and intend to travel 36 percent more than the previous year.
Additionally, of the more than half of the approximately 60 million traveling households in the U.S. (53 percent) of vacations included at least one visit to an attraction last year. And of the top five attractions travelers are seeking, 55 percent chose theme parks.
So it's easy to see why Universal is rapidly expanding its on-site hotel options. Through its partnership with Loews Hotels, Universal operates five properties – Portofino, Hard Rock, Royal Pacific, Cabana Bay, and Sapphire Falls – adding three more in three years.
In the same price category as the retro-themed Cabana Bay, Aventura Hotel will open August 16, offering a more laid-back getaway for park-goers. The hotel is billed as being very tech-savvy, with in-room tablets. It will also boast the area's first rooftop restaurant and bar, Bar 17 Bistro, featuring signature cocktails like the Zen Mojito.
Next up is two value-driven hotels with standard rooms with rates for $73, located at the former Wet n' Wild site. The Endless Summer Resort complex will house Surfside Inn and Suites and Dockside Inn and Suites, both with two-bedroom family suites and a surf and beach theme throughout. Surfside Inn and Suites will be the first to open in summer 2019, followed by Dockside Inn and Suites in 2020. Guests will have access to benefits like early park admission to Universal Studios Florida and Universal's Islands of Adventure, as well as complimentary transportation.

Endless Summer Resort will add 2,800 rooms.

Guest rooms at Surfside Inn and Suites sport a beach vibe.