How One Advisor Earned $100,000 on a Group Cruise (& How You Can Too)
by Marilee Crocker /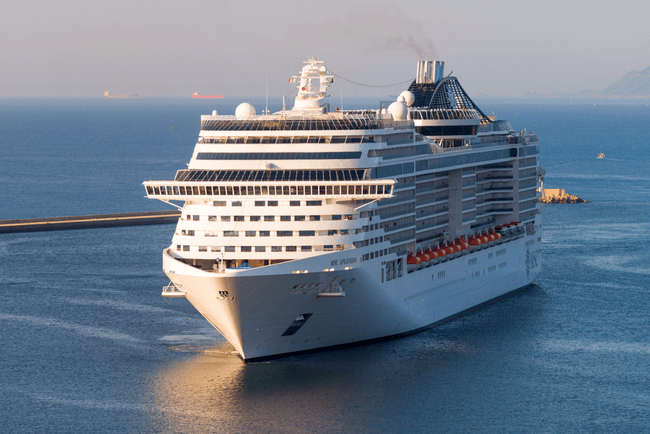 When it comes to amplifying profits on international group travel, Nadia Sparkle Henry is a pro. Her best earnings on a single trip to date came in 2019, when Henry grossed more than $100,000 on a seven-night Barcelona cruise on MSC's Bellissima. And she anticipates hitting that $100K high-water mark again on a trip she's planning for 2023.
Now Henry, owner of Travel With Sparkle in W. Orange, NJ, is preparing to teach other advisors how to replicate her success with group travel. She's developing an online course called 6-Figure Travel Academy that she plans to launch later this year. (The website is already up.)
In the meantime, Henry shared her experience and advice with Travel Market Report readers. "There are so many little things you can do to maximize your profits when you're booking a group trip, even if it isn't a cruise," she said.
Henry's four main tips for earning top dollar on group trips are:
Don't leave any money on the table.
Make sure you upsell.
Create your own excursions.
Bring value to your group.
Following is a closer look at how Henry grossed $100,000 on the 2019 Barcelona cruise, which she marketed as one of her biannual "friends and family" trips.
Don't focus on group size, maximize per person profits instead.
Henry booked just 185 passengers in 85 cabins on her money-making Barcelona cruise. "You don't have to get 500 people on a ship. You can get half that, then make a profit by adding on. There are so many creative ways to make a profit with just 150 to 200 people."
Upsell, educate the client, then upsell more.
Henry connects personally with every customer who puts down an online deposit for one of her group trips and uses the conversations to upsell. She's not just upselling to higher cabin or room categories, but also suggesting add-on excursions and services.
"I educate the client on what the benefits are if they upgrade or add another service, why they might want to pay a little more. You need to qualify them, 'What would you like to do? Is this something you would like?' That's where I get a little personal with them."
Pre-book air & offer a payment plan.
After locking in airfare for 70 seats on United, Henry offered group members the opportunity to buy their air tickets early, with the added convenience of a four-installment payment plan. She charged $150 per ticket for the service.
"I tell people that even though you might find it cheaper, you have the option of buying it now and doing a payment plan." That helps make the cost manageable for middle-class clients. The bottom line for Henry: $10,500 in added income.
Create custom excursions & experiences.
Henry offered two custom shore excursions of her own design, including one to a small Italian vineyard whose owner she had met on a fam trip. (Henry likes to curate her own experiences in part to build relationships with local suppliers.)
She booked 40 people on each of the two excursions and charged $25 above cost, generating an additional $2,000 in income.
Enhance the trip with add-ons.
Henry's optional add-ons for the Barcelona cruise also included:
Three-night pre-cruise stay at the AC Hotel Barcelona. Henry negotiated a favorable rate for about 50 rooms, including daily breakfast. The negotiated rate allowed her to mark up the hotel by about $100 per person. That brought in more than $10,000 in earnings, on top of her 7% commission. (She packages trip components together, so clients do not see the pricing breakdown.)
Ground transportation & tour package. Group members who flew to Barcelona with Henry out of Newark (or arrived separately at the same time) were offered a roundtrip ground transportation package. The package included a Barcelona city tour on the day of arrival since hotel check-in wasn't until 3 p.m. About 80 travelers booked the package. Henry estimates she earned about $2,000 on that component.
Additional pre-cruise experiences. Among the experiences Henry offered in Barcelona was a tour to see the Black Madonna in Montserrat. Henry arranged the tour with a local bus company and hired a local tour guide.
One-night post-cruise hotel stay for travelers needing or wanting an extra night before catching their flights home.
Look for supplier opportunities to boost commission earnings.
"When I thought about doing this cruise, I wanted to see what cruise line offered me the most. I took a chance with MSC. They were just coming to the U.S. market and wanted more travel agents to use their brand." Henry was able to negotiate a 20% commission, plus MSC paid commission on its shore excursions.
"My timing was great. That's what you have to think about – any new hotel that opens, they're going to have lower prices. You have to look, and you have to negotiate."
Make the trip 'wow-worthy' by adding a personal touch.
It's not just curating experiences that makes a Travel With Spark group trip special. Henry travels with her groups, engaging with participants to deliver a trip that is upbeat, entertaining, and memorable. "I'm not just on the bus – I have fun with them. I do karaoke. I do parties and fun things that we all participate in, ice breakers for us to get to know each other. I encourage people to start up conversations.
"You have to have the right personality to escort groups like this. That's what wins them over," said Henry (who is in the process of hiring ambassadors to escort some of her groups).
Creating a fun experience helps sell trips too. "I always say, 'I guarantee you are going to have a great time and you're going to ask by the end of the trip, what are we doing next year?'"
Market to like-minded travelers.
While Henry markets her "friends and family" trips to a primarily African American clientele, she emphasized that there are all kinds of market opportunities for group trips.
"It can be sports groups, church groups, hobby groups, dance clubs. You can promote it the way I promote mine – 'You're going to have fun. You're going to be with like-minded people. If you don't want to travel alone, come with us; you will find someone to have fun with.'"
Think beyond cruises.
Advisors can use the same model for augmenting their earnings on group land trips, including resort vacations and tour operator trips, Henry said. For example, on a group trip, she's planning to an all-inclusive Mexico resort for this summer, Henry will offer optional private excursions.
"You can do the same with a tour operator. Use them as a foundation, then put a different twist on it, add additional things. If I use a tour operator and I find out about a restaurant that's not on the itinerary, I'll call the restaurant and ask for a prix fixe menu and charge $10 for dinner reservations. I'll say, 'Guess what guys, I have a van coming to pick us up. Anyone interested?'"
Be bold & get support.
Travel advisors too often let fear or a lack of confidence get in their way, Henry said. She urged her advisor colleagues to take chances. "Take that leap of faith to put it all together yourself."
If you're new to creating groups, take a course, then find a mentor, a coach or accountability partner who can answer your questions and be your cheerleader, she advised.