Hurtigruten's MS Roald Amundsen Will Be the First Cruise Ship to Sail on Battery Power
by Daniel McCarthy /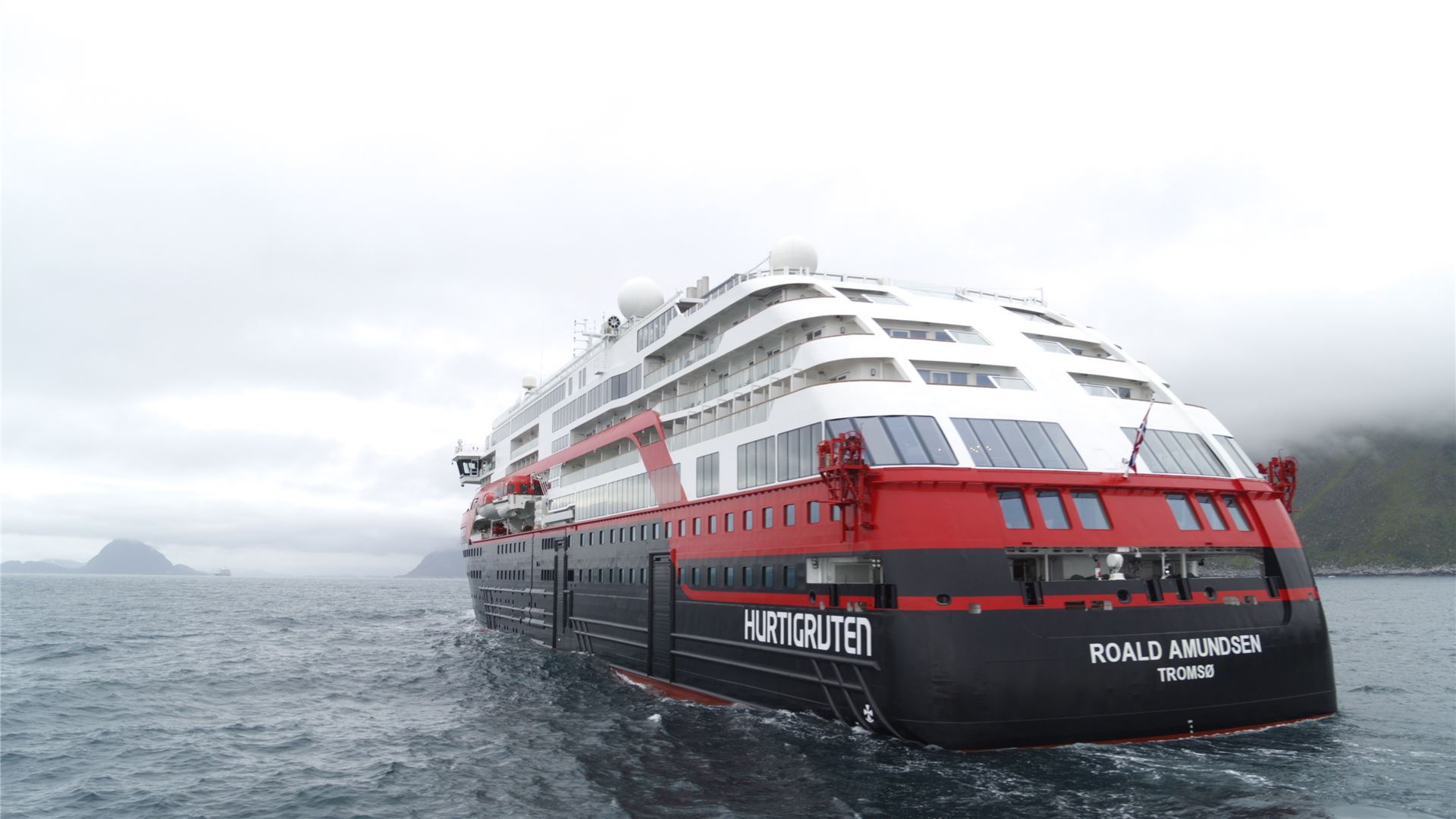 This week marked a first for exploration cruise company Hurtigruten and a first for the industry in general, as Hurtigruten's MS Roald Amundsen became the first cruise ship to sail exclusively on battery power.
The ship, which is a hybrid electric-powered vessel, entered service this week after being delivered to Hurtigruten last week.
It is powered with large battery packs that support a low-emission engine. The ship's technology will reduce CO2 emissions by more than 20% compared to ships of equal size.
"This opens a new chapter in maritime history. MS Roald Amundsen is the first cruise ship equipped with batteries, something deemed impossible just a few years back. With the introduction of MS Roald Amundsen, Hurtigruten sets a new standard not only for cruising, but for the entire shipping industry to follow," CEO Daniel Skjeldam said in a statement.
MS Roald Amundsen will sail 540 guests in 265 cabins — half of which have private balconies — with a fully equipped science center, observation deck, infinity pool, spa, gym, three restaurants and bars, and an Explorer Lounge.
With MS Roald Amundsen in its fleet, Hurtigruten now awaits MS Fridtjof Nansen, another hybrid-electric ship that will enter service in 2020; and then a third hybrid-electric ship, not yet named, to come into service in 2021. After those debuts, Hurtigruten will have 17 ships in service, sailing itineraries from Antarctica to South America, Norway, Greenland, and more.