Ponant Details The Industry's First Multisensory Underwater Lounges
by Jessica Montevago /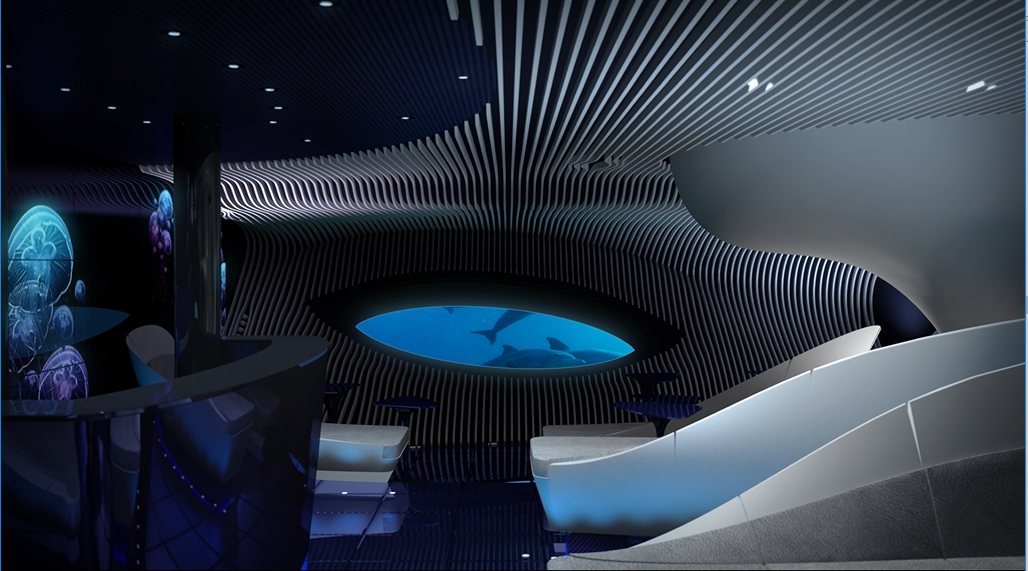 New York, NY — At a press conference in Manhattan yesterday, Ponant shared details on its latest innovation: underwater multi-sensory lounges.
Located within the hull beneath the water line, the Blue Eye lounges will feature two glass portholes offering a subaquatic view. The 800-feet-square rooms will hold about 40 guests, with standing room for another 10.
Beyond just seeing the ocean, passengers will be able to hear and feel the sea as well. State-of-the-art technology will transmit live ambient noises of the deep sea into the lounges through "hydrophones," microphones designed specifically to capture underwater noises, and "Body Listening sofas" will vibrate to the acoustic waves. Digital screens on the walls will project imagines captured by three underwater cameras.
The lounges will be added to Ponant's four new 92-cabin vessels. The Blue Eye will debut on the Le Laperouse next summer on its inaugural sailing from Norway to Iceland, and on Le Champlain's maiden voyage from the Amalfi Coast to Malta in September 2018. They also will be added to Le Bougainville and Le Durmont-d'Urville in summer 2019.