Princess Cruises' Extraordinary 360 Dinner in Photos
by Dori Saltzman /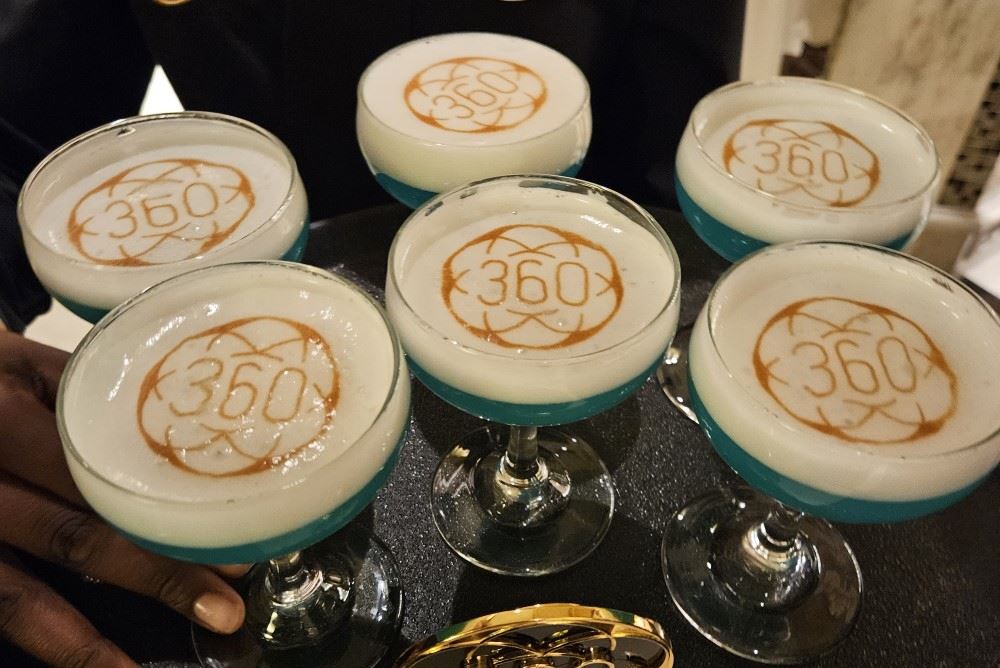 Princess Cruises has opened its 360: An Extraordinary Experience specialty dining experience to all passengers. Previously only available to suite passengers onboard Discovery Princess and Enchanted Princess, the dinner can now be booked by anyone (based on availability) starting later this month.
The cost for the dinner for non-suite guests is $149 per person and includes seven courses, along with several paired drinks, including several wines and Champagne.
TMR recently had the chance to try out 360 onboard Discovery Princess during Avoya Travel's national conference. In a word, the experience is stunning.
Blending delicious food with still and moving imagery, sound, and even scent, the experience is designed to transport diners to each of the four Mediterranean destinations visited during their tour. Images projected on the table are often interactive – break your plate in Greece or let bees gather in your hands in France.
In Greece, think olives, tzatziki, and octopus. In Italy, buffalo mozzarella and lemon pasta, with the scent of lemons wafting through the air. In Spain, follow along as a truffle hunter goes in search of his elusive prey, then dine on salad and a whole truffle, all while sipping a Spanish red that is aged under the ocean for a unique taste. In France, the scent of lavender transports you to Provence, while dining on surf and turf, and dinner ends with lavender mousse and Champagne. (There are plenty of options to tweak the menu for vegetarians and pescatarians.)
To book the experience, guests must visit Guest Services onboard to place their name on the list – similar to the way the Caymus Winemaker Dinner and Chef's Table are booked