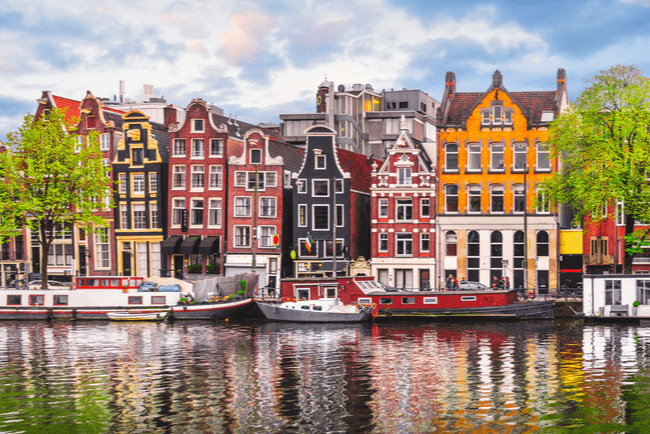 Canada's Air Transat this week added new service to a number of European destinations as the carrier continues its return to service post-COVID-19.
The first is service between Toronto and Dublin, which kicked off earlier this week. Air Transat says that this service will be offered five times a week at the height of the season.
The second is service between both Toronto and Montreal and Amsterdam. The Toronto service, which kicked off this week, will be offered four times a week at the height of the summer. The Montreal service will be offered up to three times per week on Tuesdays, Thursdays, and Saturdays from May to October.
The additions come as Air Transat continues to boost service coming out of the COVID-19 pandemic, and as Canada continues to loosen international travel restrictions for its citizens.
It also comes almost a year to the day that news broke of Air Canada's $520 million CAD deal to buy Transat, a deal that was first announced in 2019 and had already cleared a number of major regulatory hurdles, was off.