Quintana Roo Doubles Down on Tourist Tax With New Payment System
by Briana Bonfiglio /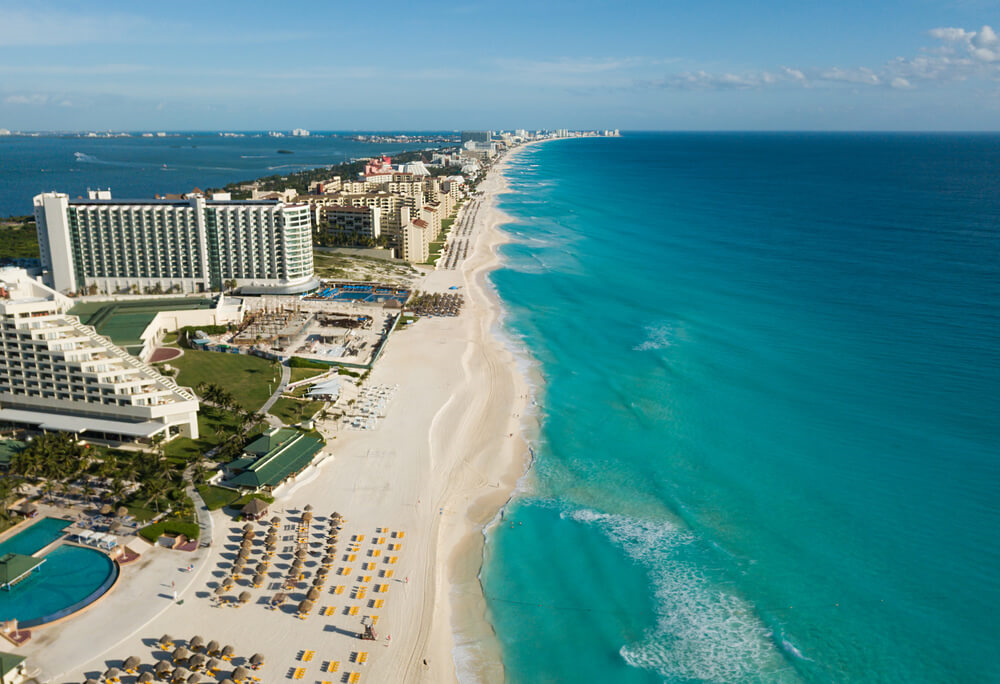 The Mexican state of Quintana Roo, which includes popular destinations such as Cancun, Riveira Maya, and Playa del Carmen, has doubled down on requiring a tourism tax that was passed in 2021.
On July 10, Quintana Roo announced that it is mandating all tour operators, airlines, and other travel operators to collect the tax, which will go toward infrastructure improvements. To streamline this process, the state appointed a Mexican contractor, which chose Toronto-based tech company Travelkore to run the online payment system.
"It is quite an honor to be chosen as a unique provider of the fulfillment platform," says Tim Scurry, CEO of Torkore, the parent company of Travelkore. "We've built a user-friendly system and with basically one click, the traveler is provided a QR code which is presented upon customs entry at the Cancun airport. Upon departure, the QR code is cancelled."
The VISITAX, which was initially $11 per person, was first implemented in April 2021. It is now $18.80 per person to visit the state. Through Travelkore, travel advisors will be able to earn a small fee per payment if they process the tax for their clients. Advisors will receive a link designed specifically for travel agents where they can input an agency service fee "of whatever they see fit," Scurry told TMR.
"We see this feature particularly useful for corporate clients or groups who are happy the travel agent can process the tax on their behalf," he added.
Advisors will then receive a monthly transaction report from Travelkore, which advisors will use to create an invoice to send to the company and be paid. Alternatively, all visitors to the country can access a traveler's Travelkore link and pay their own tourist tax in advance of their trip.
Groups of up to 10 people can process the tax payments in one transaction. According to Scurry, Travelkore's platform will be integrated into several OTAs and GDS, including Amadeus.
The tax applies to all visitors to Quintana Roo, except those who enter by land through the southern border. The state previously did not require travel operators to collect the tax.
"All providers of services related to activities provided to foreign tourists entering the State of Quintana Roo, are informed that in compliance with article 51-Octies of the Law of Rights of the State of Quintana Roo, any foreign visitor, upon entering the State of Quintana Roo, must pay a fee for the use or exploitation of real estate of the public domain of the State of Quintana Roo, with the exception of those who enter through the Southern Border of the Entity," stated Héctor Josè Contreras Mercade, the state's general director of tax administration service.