The FAA Issues Largest-Ever Fines for Two Unruly Passengers
by Daniel McCarthy /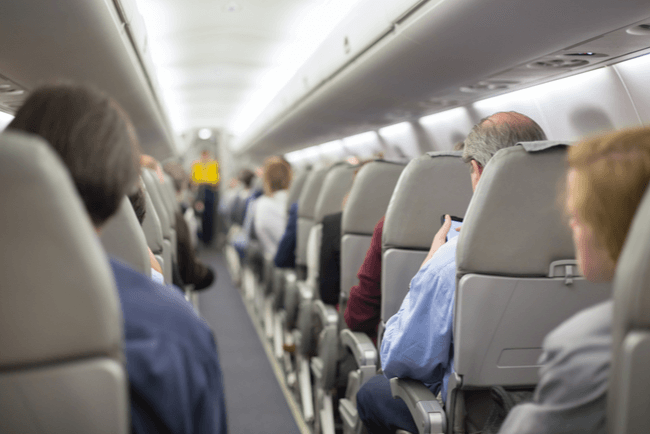 The Federal Aviation Administration (FAA) announced on Friday that it had proposed two of its highest-ever fines for bad passengers behavior, setting another record after a record two years of fines for the FAA.
The first is an $81,950 fine that the FAA issues to a passenger on an American Airlines flight from Dallas to Charlotte in July.
According to the FAA, that passenger threatened to hurt a flight attendant that offered help to a passenger who fell into the aisle. The passenger then pushed the flight attendant aside and tried to open the cabin door, then hit one of the flight attendants trying to restrain her, and then finally, when she was restrained, "she spits at, head-butted, and tried to kick the crew and other passengers."
The second is a $77,272 fine for a passenger on another July flight, this one on Delta Air Lines from Las Vegas to Atlanta.
That passenger, according to the FAA, "attempted to hug and kiss the passenger seated next to her" before walking to the front of the aircraft to exit out the cabin door. She then refused to return to her seat, bit another passenger multiple times, before being physically restrained by the crew.
While both of those incidents are extreme, unruly passengers are no longer a rare occurrence for flight crews in the U.S. and elsewhere. Just since Jan. 1, 2022, the FAA has proposed $2 million in fines for unruly passengers.
And, in 2021 alone, FAA fines exceeded more than $1 million across 3,889-plus incidents in the sky. About 75% of those incidents came from passengers refusing to comply with the federal facemask mandate.
The FAA has adopted a "Zero Tolerance" policy against unruly passengers since the trend started in 2020. According to the FAA, that policy, and the campaign that came with it, decreased the rate of unruly incidents by 60%, but the two incidents highlighted this week show that it is still an issue for flight crews around the country.
Aside from fines, the FAA and the Transportation Security Administration (TSA) have also both committed to kicking unruly passengers out of the PreCheck program.
"If you act out of line, you will wait in line," FAA Administrator Steve Dickson said. "Our partnership aims to promote safe and responsible passenger behavior. One unruly incident is one too many."
The statement said that the FAA, which has the responsibility to charge and fine passengers who misbehave in the air, will now start sharing the names and information of those passengers with the TSA, which will then decide whether or not to remove PreCheck eligibility.