ACTA Survey Confirms COVID-19 is Affecting Travel Bookings
by Lynn Elmhirst /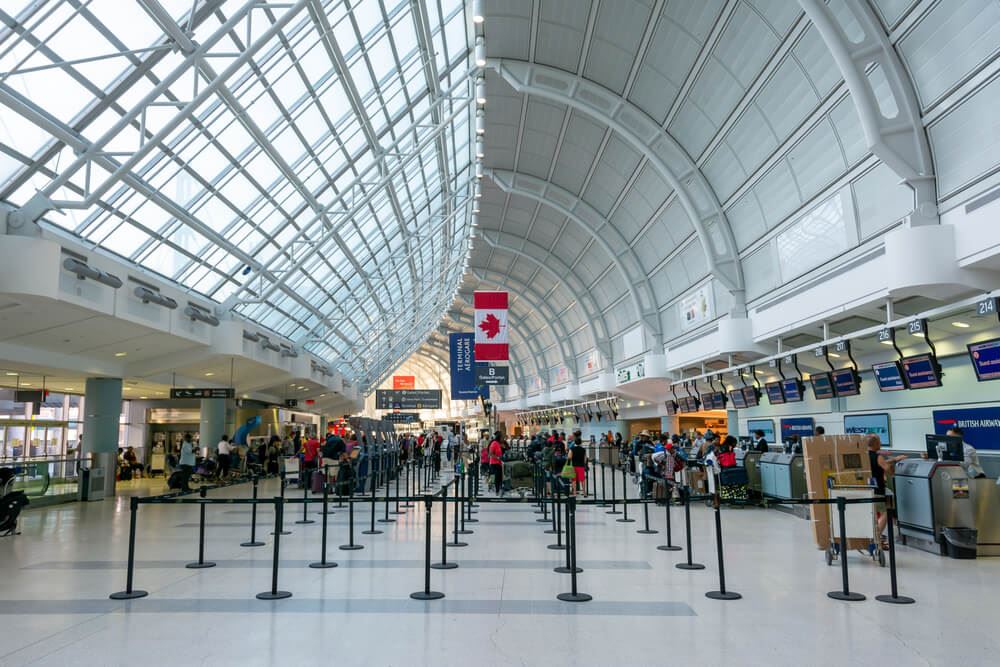 The Association of Canadian Travel Agencies' (ACTA) survey backs up anecdotal evidence that COVID-19 is having an impact on travel advisors' businesses in Canada.
ACTA conducted a survey of the advisors who are part of its member agencies across the country. Over 400 responded, representing a cross-section of advisors who work in brick-and-mortar agencies, home-based, corporate, call center and wholesale travel businesses.
ACTA member agencies represent 80% of the travel business booked through advisors in Canada, so the survey provides an accurate snapshot of what's happening in real time with existing and new travel bookings as the COVID-19 crises continues to spread to new countries – and test the nerves of travelers.
ACTA's survey confirms industry fears that "the virus is most definitely having an effect on the travel industry."
But there is also light at the end of the tunnel.
Top cancellation requests
Advisors will likely not be surprised to hear that Asia cruises and Asia river cruises top the list of bookings clients are looking to cancel or change.
They are not alone, however. Caribbean cruises and Europe bookings follow closely, and the Caribbean and Mexico were affected, too. Even the U.S. has felt the impact, although in smaller numbers.
Cancel, change, or reassure?
Not every worried client cancels. ACTA's survey revealed the majority of booked clients were just seeking support and reassurance. Fewer than a third actually wanted to cancel, and less than 20% were looking to postpone their trip or change the date or destination.
That leaves a lot of room for advisors to retain bookings while serving their clients well and being a voice of calm and reason in the marketplace.
Impact on future sales
Asian destinations and cruises bear the brunt of travelers' fears when it comes to future booking patterns. ACTA's survey reveals over 80% of advisors report Asia cruises and Asia river cruises are slower than normal. Around half report that Europe and Caribbean future cruise sales have slowed.
But at the same time, the majority say their future bookings for Europe, Caribbean, Mexico, U.S., Central and South America were normal.
It's not all gloom and doom
The president of ACTA, Wendy Paradis, reminded advisors of the steps they can take to alleviate client concerns that the organization's survey revealed.
"Travel agents can advise clients of their options, always checking with official resources, including the Government of Canada website for the latest information for travelers, and offer their services to keep customers informed of any advisories from companies they are booked with.
"Advisors should recommend that clients use credit cards whenever possible for travel purchases, and sell their customers insurance, explaining the different types of policies available."
When asked if the lessons of past crises can be applied to the current case of COVID-19, Paradis revealed, "I will be giving a presentation at next week's Travel MarketPlace in Vancouver and include those exact questions in my presentation!
"Experienced travel agents have dealt with many crises over the years affecting travel patterns and consumers, including 9/11, SARS, Swine Flu, etc. While each situation is different, the fallout is often the same. Again, travel agents are the best resource for finding out a client's options from reputable and official resources, explaining travel insurance, offering alternatives, and advising on cancellation policies."
Change and opportunity
Every COVID-19 story – including this one – has to be viewed in the context of a situation that changes daily. Since ACTA's survey last week, China has started to report fewer new cases, creating hopes among experts that the outbreak may have peaked in the source country of the disease. And global travel industry media outlet Skift's own research released today indicates, "Nearly 90 Percent of U.S. Travelers Have Yet to Cancel Plans Due to Virus."
All the more reason for travel advisors throughout North America to take their cues from leaders like ACTA's Paradis and others, many reported here in Travel Market Report, who urge advisors to stay calm and keep developments in perspective, expecting that the current COVID-19 crisis is a challenge that the travel industry can and will ride out.
And, not only ride out. Some note the crisis even provides savvy advisors with the opportunity to grow their business by positioning themselves as the trusted resource and expert partner that existing – and new – travel customers want in their corner for exactly situations like COVID-19.