Do Your Clients Know What 'Quarantine' Means to Their Travel Insurance Coverage?
by Richard D'Ambrosio /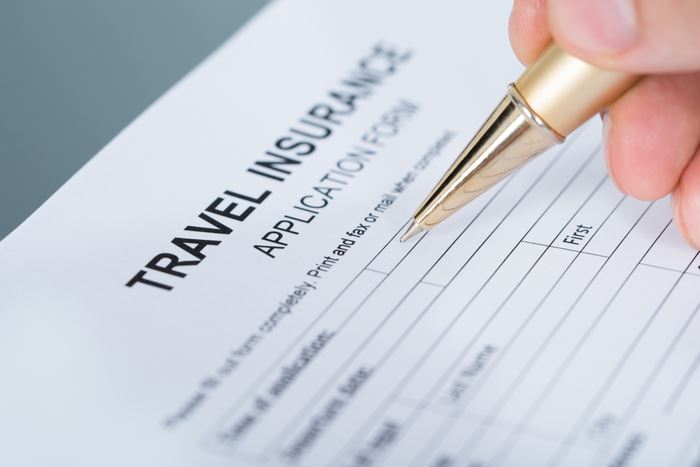 The English language can be tricky when it comes to travel insurance, a product already belabored with legal language and pages filled with small font terms and conditions that don't always explain travel insurance coverage clearly.
Add in a pandemic, and then mix in state and country-specific health rules that restrict resident movement, and you have a recipe for traveler misperceptions about how vacation purchases can be left exposed – even when a client believes their travel insurance protects them.
Fort Worth, Texas resident Brian Hale told a Dallas CBS television affiliate he cancelled an April trip to Tennessee for a family reunion after Texas Governor Greg Abbott issued a statewide stay-at-home order.
"We didn't really feel like a family vacation warranted essential travel," Hale said. When he filed a claim with his travel insurance company, Generali Global Assistance denied it.
When contacted by the Dallas CBS affiliate, Generali Global Assistance stated: "Shelter in place orders do not fall under coverage for quarantines as insureds have the ability to leave their homes to go shopping, get medications, and other essential tasks. For an event to be covered under quarantine, the insured would have to be put under a mandatory 'enforced isolation' which is not the case for shelter in place orders."
"Since the beginning of the outbreak, us along with the rest of the industry have seen a surge of calls on COVID related issues with the distinction between "self-isolation" and "quarantine" being a reoccurring topic," said James Sion, COO of Generali Global Assistance. "Consistent with the rest of the industry, for an event to be covered as a quarantine, the insured would have to be under a specific mandatory 'enforced isolation' order from an authority which is not the case for stay at home orders and shelter in place advisories."
"It's important for travel advisors and their clients to stay as up to date as possible before and during their trip on any travel restrictions that may impact them," said Dan Durazo, Communications Director at Allianz Global Assistance.
With so many fast-moving changes to things like stay-at-home orders and contact tracing requirements, staying up to date is getting increasingly difficult for travel advisors.
"We understand that travel advisors may have questions about how our travel insurance plans may cover situations related to COVID-19," Durazo added. "We've been in regular contact with them throughout this crisis to remind that we are here to help answer customer's questions and to make sure that both the agents and customers are getting access to the most up-to-date information available, including coverage alerts and other information on coverage and exclusions, our temporary claims and refund accommodations, and answers to other frequently asked questions."
Durazo acknowledged that the fluid nature of travel restrictions like quarantines could lead to more confusion for consumers, which is why the company believes "travel advisors can be a terrific resource in helping consumers to navigate this unprecedented situation where regulations may vary significantly from one destination to another."
This confusion is not likely going to abate any time soon, especially as the world progresses through the pandemic. As more destinations open up for travel bookings, new rules are appearing that could create the need for further education and communication to travelers and travel advisors.
For example, the island of St. Lucia recently announced that it will be reopening for inbound tourism on June 4. On the island's COVID-19 FAQ website, it states that if a traveler is identified as someone who has been in contact with another person at the resort who is determined to be COVID positive, the traveler "will be required to go into quarantine for 14 days."
"If mandatory enforced isolation occurs the event does meet the criteria to be covered under quarantine," Generali's Sion said when asked about St. Lucia's policy. Similar examples where travel insurance would kick in would be for "specific and mandatory quarantines placed on certain cruise ships, meaning that travelers could be reimbursed for related costs due to trip interruption."