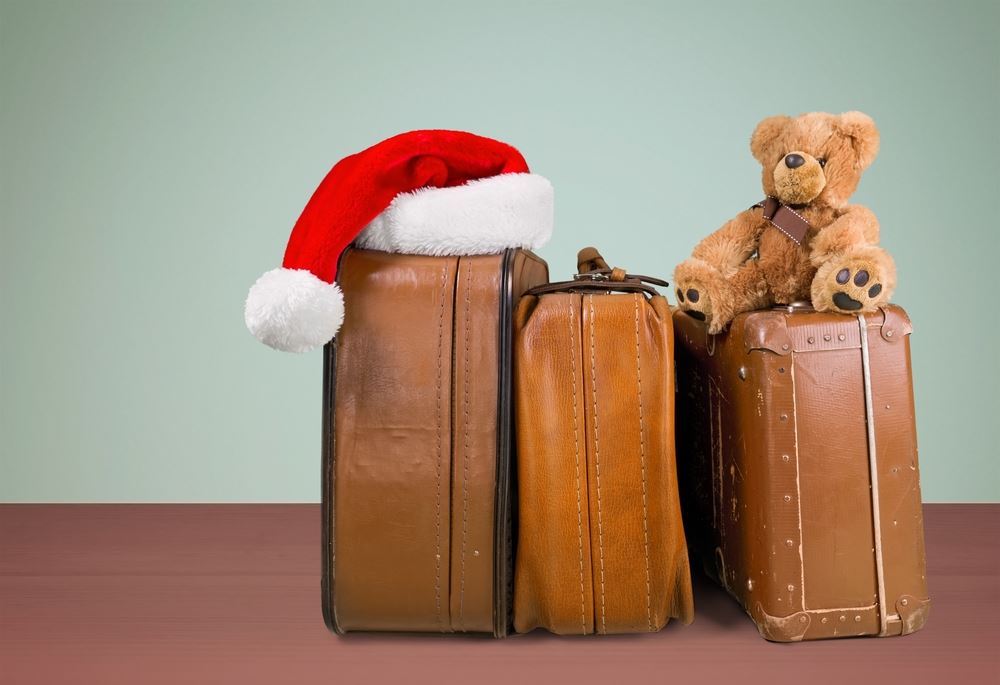 'Twas the night before Christmas, and all through the travel industry, advisors were busy in their home offices, storefronts and offices, like Santa's elves, trying to clear seats on airline waitlists, book that outside cruise cabin, or find last-minute availability in a preferred hotel in Paris.
"Travel advisors are known for not wanting to let their clients down," said Karen Magee, vice president, partnerships & leisure services, at Tzell Travel Group. "So when a really good customer calls close to the holidays, an advisor instinctively will do their very best to make that client's holiday vacation wishes come true."
Tzell Travel Group has been receiving so many requests for holiday travel the last few years, in 2018 the company created what it calls The Festive Desk. Manned by a group of the company's lodging experts, the desk interacts hourly with hotels and tour operators to keep track of special promotions and open room inventory, on behalf of their clients.
Working directly with general managers, sales contacts and others, Tzell tracks holiday availability for resorts and hotels, primarily in the Caribbean and Mexico, but also in Hawaii, Costa Rica and other popular destinations. For example, Tzell will let a hotel know to put their clients on a priority waitlist in case a cancellation comes through.
"It's a unique initiative to ensure Tzell advisors can serve their clients in the best way possible during the holiday season," said Tzell Co-President Cindy Schlansky. "If there is no availability in the destination the client is seeking, our advisors can suggest the best possible alternatives or recommend to the client a time when there is more space and greater value."
Hotels and resorts prefer to offer last-minute availability through advisors, experts said, because online travel agencies command a much higher commission than professional travel advisors receive. So, it might be in a consumer's best interest to check with a travel advisor instead of trying to book online.
"It feels like we have been seeing more availability this year than last," Magee said. "During the busy holiday season, our personal relationships with hotels, our knowledge of the properties, minimum-stay requirements, their different rooms and offerings, make advisors the best matchmakers in stressful, last-minute situations."
Visions of beaches dance in travelers' heads
It's hard for travel advisors to say no to last-minute bookers, especially during the holidays when demand is high and agents are even more determined to prove their value to clients.
"Good travel advisors are calling their clients in June, July, August, asking them if they plan on traveling during the holidays," Magee said. "We know our clients' travel patterns, working with them year after year. But the type of client who typically books last-minute holiday travel is very busy, with work, their home life, preparing for the holidays, so they need an advisor more than most."
"Travel has been strong this year and the festive season surely reflects that, so the best option is to book far in advance to be assured of getting the best availability and price," advised Monty Swaney, co-president of Tzell.
Magee says that more often than not, consumers don't even have a specific destination in mind when they make their last-minute decision to get away.
"They just know they want to go somewhere warm. They may not even have a budget or per night price point," she said. "Imagine a consumer going on line, with all of their other holiday obligations, trying to create a restful vacation with that blank slate. An informed travel advisor can pull all of that together quickly for them, before inventory books up."
According to Squaremouth, the travel insurance aggregator, travelers are spending more on their holiday trips this year, with the average trip cost increasing 14% more across top destinations.
Consumers are spending an average of $4,056 on the typical U.S. trip, with overseas destinations going as high as $10,622 for Israel, Squaremouth said.
Reviewing 3.3 million flight itineraries, Allianz Global Assistance estimates the number of Americans traveling domestically and internationally for the holidays increased 24%.
Allianz's top 10 international destinations in order of popularity are: Cancun, Nassau, San Jose Del Cabo, London, Montego Bay, Mexico City, Aruba, Puerto Vallarta, Santo Domingo and Toronto.
For the fourth consecutive year, New York City is the number one domestic destination, followed by Orlando, Los Angeles, Boston, Atlanta, Seattle, Fort Lauderdale, Las Vegas, Salt Lake City and Minneapolis. Las Vegas appeared on the top 10 domestic list for the first time this year, with travel to the destination increasing 44%, knocking San Francisco out of the ranking.
Advisors are best choice for last-minute deals and availability
If a last-minute urge arises, the best option is to contact a travel advisor, Swaney said. "At Tzell, we arm our advisors with the most up-to-date information so they can proactively provide their clients with the best options for holiday travel," Swaney said.
Some of the properties and special offers the Festive Desk was monitoring this holiday season include places like the Lotte New York Palace, in midtown Manhattan. The Towers, located on the top 14 floors, provide luxurious accommodations and are entirely private with separate check-in and dedicated concierge.
The Kensington, London, a boutique-style hotel within walking distance of Harrods, Kensington Palace, the Victor & Albert Museum and the Natural History Museum, was offering a two-night festive shopping package this season, including suite accommodations and a £100 credit at Harrods, as well as food and beverage credits, complimentary continental breakfast for two and WiFi, at £430 per night (including VAT) with a two-night minimum.
In Puerto Rico, the Dorado Beach, a Ritz-Carlton Reserve property, was offering a $500 resort credit for a minimum three-night stay in one of its Residences.