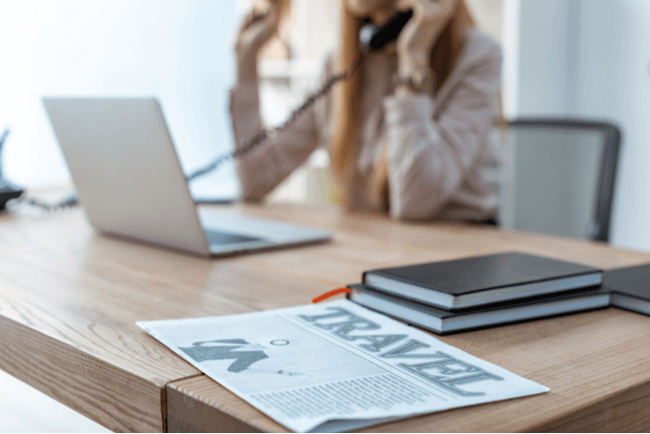 A growing number of travel advisors are adding fees and urging clients to buy insurance to protect their vacation investments, as part of the wide-ranging impact of the COVID-19 pandemic on the travel industry.
"Deciding that it was time to start charging fees after 15 years of no fees was very difficult, but it was something that I have wanted to do for quite some time," said Renee Taylor, Renee Taylor Travel, affiliated with Travel Experts.
"I enlisted the help of a colleague and came up with a fee structure that would make me feel comfortable in presenting fees to my long-time existing clients as well new clients. Most of my clients were very receptive and even commented that they have wondered why I waited this long to charge for my services."
Eileen Anderson, Journeys Afar, said that this past year reminded her that professional expertise has value and exclusivity with numerous trade partners beyond the reach of novice travel planners.
"I've actually had clients tell me they don't expect me to work for free, they appreciate my knowledge, connections and efficiency, but a few whose planning fees were waived in the past have faded away. Upside: more time available for those seriously interested in trip design collaboration."
Jolene Detillion of Your Travel Designer is implementing a different method, by eliminating ad hoc fees for established clientele that travel frequently on an annual basis and, instead, rolled out Annual Travel Subscriptions, that start at $2,500 for a family of four.
"It engages clients in the planning process and really captures not just the bigger trips but makes them think of us for all their travel needs," Detillion said.
Claire Saunders of Where Next Adventures also began charging fees to that "weeds out people who are not serious about working with me." Saunders started with $250 plan to go and $50 per hotel bookings that are nonrefundable and not credited towards the trip if they go.
Some advisors are reworking the fee structures they already have in place, like Holly Lombardo of Lombardo Travel.
"I have always had a fee structure in place. The problem was that I was not consistent. I would waive fees when I felt like a request was easy, or took little time. This is no longer being done. My service now has a cost. Those who value my worth do not have a problem with the cost," Lombardo said, adding that the price for developing labor intensive international independent tours are going to increase dramatically.
Margot Kong of Journeys Unparalleled, is also increasing planning fees per trip, and also added charge cancellation/change fees.
Many advisors worry about how existing clientele will react to the introduction of service fees. To that end, Pam Walker of Walker Adventures said while some of her clients have left because of the fees she charges, "if they don't want to pay for my services, I am better off without them.
"I charge new clients a $500 trip planning fee and, depending on the extent of the trip request, I will charge my existing clients too. While I don't charge for hotel bookings, I have always charged airline ticketing fees of $75 per ticket and will be enforcing a 10 percent cancellation policy on trips researched, booked and then cancelled," said Stacy Small of Elite Travel International.
The importance of insurance
"The Pandemic has really boosted the awareness of why travel insurance is so important," said Kim Steiger of Adventures Beyond Borders.
Lombardo also added that she's "quite direct" with her clients that in this new environment travel insurance is a must.
"I would say 90% of my clients now purchase travel insurance. It's always been the smart thing to do. Travel costs are often a significant financial investment, so you want to protect that," agreed Christina Schlegel of Bluetail Travel.
If a client declines to purchase travel insurance, both Detillion and Anderson requires them to sign a waiver.
While a majority of Taylor's clients in the past have purchased insurance, the difference now is that "I have realized the value in 'cancel for any reason' policies after realizing that coverage for epidemics/pandemics was not initially offered by any of the insurance providers."