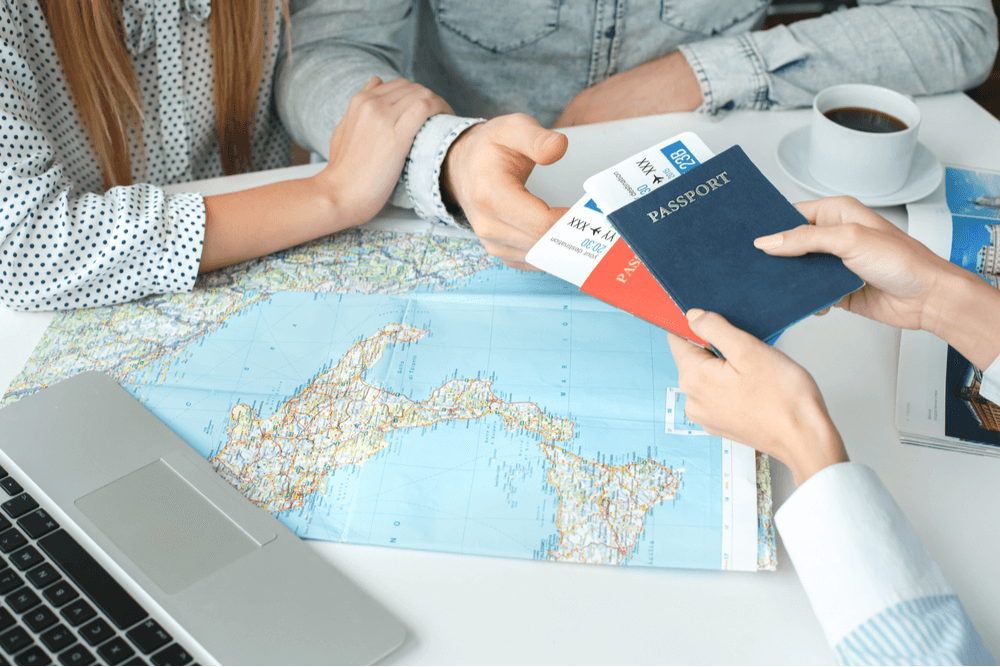 After a year of working tirelessly for little or no financial return, travel advisors are getting pickier about who they'll take on as new clients and bolder about turning away existing clients.
Given the recent surge in travel, that might seem like a no-brainer. But even before phones started ringing again this spring, advisors were re-examining their priorities and reassessing their choices.
Suffering through the pandemic caused many advisors to decide that life was far too precious to waste doing work they don't love or serving clients who don't appreciate them and selling travel that yields low pay.
"I'm going to work with people I enjoy. If a name comes up on caller ID that makes me cringe, that's just not one I'm going to work with anymore. It's not any fun when the times get tough and we're working for nothing," said Shari Marsh of Cruise Holidays, Raleigh, NC, back in February.
Catherine Addé, an independent affiliate of TravelStore in Pasadena, CA, said she too is getting choosier about clients, in part because of how long it takes to service and book trips in the current environment.
"I am shedding clients who are problematic – shoppers and those who have demonstrated that they do not value me, my time, my professionalism. I am shedding the discount vacations and the three-night cruises. Maybe they've been with me for 20 years, but they complain, they moan, and I only make $1.95.
"It's okay to turn away business if somebody is a bully if they're causing you stress. It's okay to be selective," Addé said.
It's almost as if she and other advisors have completed a values-clarification exercise. "During the pandemic, you realized that it's not worth the stress, that life is short. You're seeing people getting sick and dying. It's like, Am I going to sweat the small stuff? Is it worth this commission?"
Getting smart about business
Haley Davis, owner of Destinations HD, Kansas City, KS, said that after eight years of working around the clock to build her business, often at the expense of her own health, the pandemic strengthened her resolve to focus only on the destinations and types of trips she loves.
It's a transition she's been working on for three years. "While I'd been good about my initial changes, it wasn't until working even harder, for free, as I canceled and postponed trips that it started to sink in that I needed to make a bigger change. I need to take care of myself before I end up in the hospital or my life passes me by."
Davis said she's begun turning down last-minute bookings as well as three- to four-night budget trips and traditional cruises. "I no longer feel it's worth the added stress and nonstop work to try and fit them in. I want to play the smart game. I know I will lose some sales, but it will be worth it."
Davis isn't just refusing new customers that don't match her ideal client profile; she's also turning away existing clients who don't fit the bill. She simply tells them that she has a new business focus, informs them of her specialties, and then refers them elsewhere.
Fees help qualify customers
Some advisors are weeding out undesirable business by implementing fees for the first time or charging existing fees more uniformly.
"The quickest way to figure out if somebody is a shopper is to let them know of our planning fee. You can tell immediately," said Anita Bornemann, president of Professional Travel Service in Kirkland, WA.
"Sometimes we have fallen into the trap where a new client calls you, gets all the information and then goes down the street for a $10 difference, or goes online, taking all the research you did. We don't have time to do that anymore, nor should we have ever."
Professional Travel Service is also charging fees more consistently than in the past, Bornemann said.
After a year in which advisors spent most of their time undoing the previous year's bookings, all without pay, asking customers to pay for their services seems only fair, advisors said.
"As much as I love helping people, I have to get compensated for my time," said Michele Dreiding, owner of Here To The Moon Travel in Stratford, CT.
While Dreiding didn't charge fees before the pandemic, now she too finds that mentioning fees on an initial call helps her screen new customers. "Adding service fees is a way to qualify somebody or turn away business. It's a way to differentiate who you're going to work with."
Because travel is once again hot and she's slammed with requests, Dreiding also has grown comfortable telling prospective new clients that she's overwhelmed with business right now.
It also helps to stay focused on selling the products and services in her business plan, she said. "Keeping that end goal in mind gives you more confidence to turn business away."