Five Hotel Trends For 2017 And How Travel Agents Can Make the Most Of Them
by Harvey Chipkin /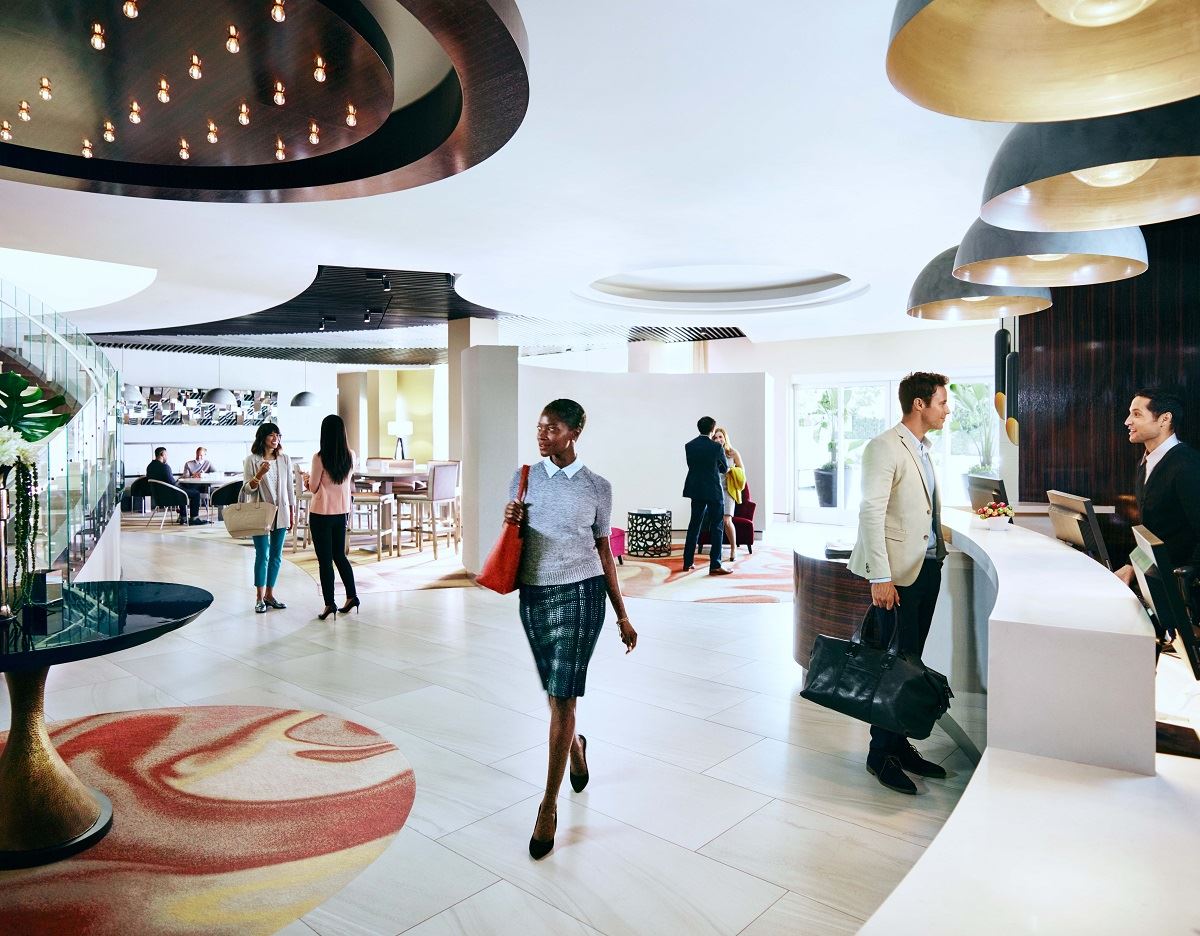 The hotel industry is in the midst of the longest upward cycle in its history – with demand rising for seven consecutive years, driving rates and occupancy. While that growth is stabilizing, most speakers at the recent NYU International Hospitality Industry Investment Conference in New York projected steady growth for many months to come – except in challenged markets like New York City, where oversupply is making it difficult for hotels to raise rates.
The good news for the industry, as pointed out in a conference interview by Arne Sorenson, CEO of Marriott, is that two powerful tailwinds favor continued growth: the increasing desire for experiences rather than material things; and the global rise of a middle class, with hundreds of millions of people who want to travel for the first time.
Those tailwinds, of course, are also good for travel agents who should aim to capitalize on them. Here are five trends picked up at the NYU conference that are also of interest to agents.
The brands keep coming.
Even though companies like Marriott now have 30 brands and Hilton 14, there seems to be no letup in the introduction of new ones to target specific audiences. Among the new entries announced during the NYU conference were: American Idea, an economy product from the Trump Hotel organization; Trademark, a new "soft brand" collection of independent hotels from Wyndham; Reverb, a new select-service product from Hard Rock; and the announcement of a new midscale brand from InterContinental Hotels Group. "We're at the remarkable number of 30, but we're still just at 7% of the global lodging industry," Sorenson said. "As long as those brands can be strong and distinct, there's no reason to think we won't add some more."
Soft brands will become an ever larger part of the landscape.
With the launch of Trademark by Wyndham, just about every major hotel company now operates a "soft brand," a collection of independent hotels that participate in the booking engines and loyalty programs of major brands. All are seeking rapid growth, especially internationally, where independents dominate.
Stays will become more customized.
Hotels will treat business guests checking in at 10 p.m. for a short stay differently than guests staying at a resort for a couple of weeks. Whatever is going on in the industry, in the end "hospitality" comes down to welcoming every specific guest in every specific hotel in every specific market.
Technology will drive the guest experience.
Said Sorenson, "Think about that as opening your guest room door with your phone and not having to stop at the front desk. Think about that as having room service waiting in your room when you arrive. Think about that as being at the beach in front of a hotel and wanting lunch and being able to get on the app and have lunch arrive as opposed to having to wait for the waiter who is trudging through the sand to try to take orders as well as deliver orders." There were also discussions at the conference about fingerprint technology replacing keys and payment systems; guest-direct, real-time communications options; and customized hotel art that could display a child's artwork or special photo.
The hotel industry must get more political, as it sees itself under fire on several fronts.
Efforts by the Trump administration to impose travel bans and otherwise restrict travel saw strong opposition by many attendees, led by conference chair Jonathan Tisch, who said the industry must work hard to show the importance of tourism to the country. The American Hotel & Lodging Industry is involved in a multi-city battle to show that lodging sharing companies like Airbnb have an unfair advantage over hotels because they don't have to follow the same regulations. AH&LA leaders say a large percentage of Airbnb units are now operated by what are in affect professional hotel operators – but without the legal restraints of traditional hotels.
How agents can take advantage of these trends
So what's an agent to do? Here are five tips for you:
As the landscape gets more confusing with all the brands and soft brands, agents can help travelers sort it all out. With the proliferation of soft brands, consumers need guidance to understand the differences among them.
Hotels battling with Airbnb on one side and online travel agencies on the other can look to agents as longtime partners whose primary goal is a satisfied client. Agents should focus on establishing on-property and brand relationships to maximize guest experiences.
Agents have always been the experiential experts and they are now in the sweet spot of partnering with hotels to create memories for their mutual clients. Hotels now better understand the concept of a guest experiencing a destination rather than simply booking a room.
Agents are "customizers" who can work with hotels to ensure that every guest experience is unique to that client. Technology can only go so far in understanding a traveler's preferences and needs; a 30-minute conversation with a travel agent is a much better way to determine which client belongs in which property.
Agents can work through their own organizations to partner with the hotel industry on shared concerns like OTAs and government policies that restrict travel.