New Zealand Drops COVID-19 Test Requirement Ahead of Schedule
by Daniel McCarthy /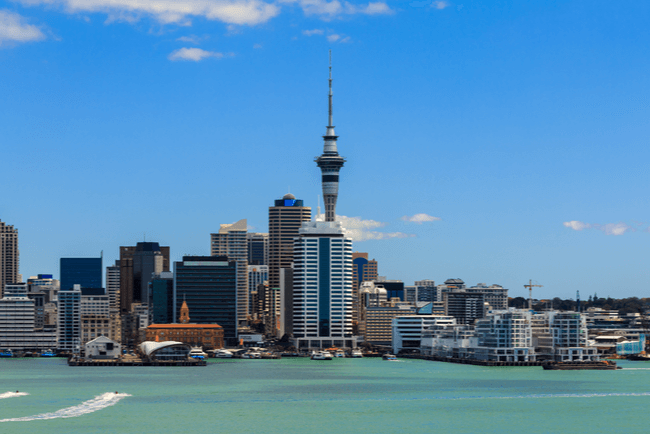 New Zealand has officially dropped its COVID-19 pre-departure test requirement for fully vaccinated travelers more than a week ahead of schedule.
The New Zealand Government announced this week that fully vaccinated travelers will no longer need a COVID-19 pre-departure test as a result of the country's "careful and staged approach to reopening our borders to ensure we aren't overwhelmed with an influx of COVID-19 cases.," it said in a press release.
The plan had been to lift the test requirement at the end of July. However, a low positivity rate for current tests, combined with a desire to end "challenges" for inbound travelers and boost tourism has convinced New Zealand to drop the test requirement earlier.
"In addition, the challenges pre-departure tests pose to visitors are now no longer outweighed by the public health benefits," the New Zealand Government wrote this week.
"Factors such as the availability of and cost of getting a test are increasingly becoming a barrier for people intending to travel here, especially as other countries wind back testing availability or the requirement for a test on entry themselves"
All travelers 16 years old and above will still have to show proof of full vaccination upon entry, which means either two doses of the Moderna or Pfizer vaccines or one dose of the Johnson & Johnson vaccine. Those simply connecting through a New Zealand airport will not have to show proof.
All will still be required to self-test on Day 0/1 and again on Day 5/6. According to the Government's press release, "If the result of either test is positive, they must then get a PCR test."
"These changes represent important progress in our ongoing management of COVID-19 and our reconnecting strategy," the Government said.
The news is the second time that New Zealand moved up its reopening timeline this year—in March, the country announced that vaccinated travelers would be able to enter New Zealand starting in May, much earlier than its original July 2022 goal.