Uniworld River Cruises to Make South America Debut in 2020
by Daniel McCarthy /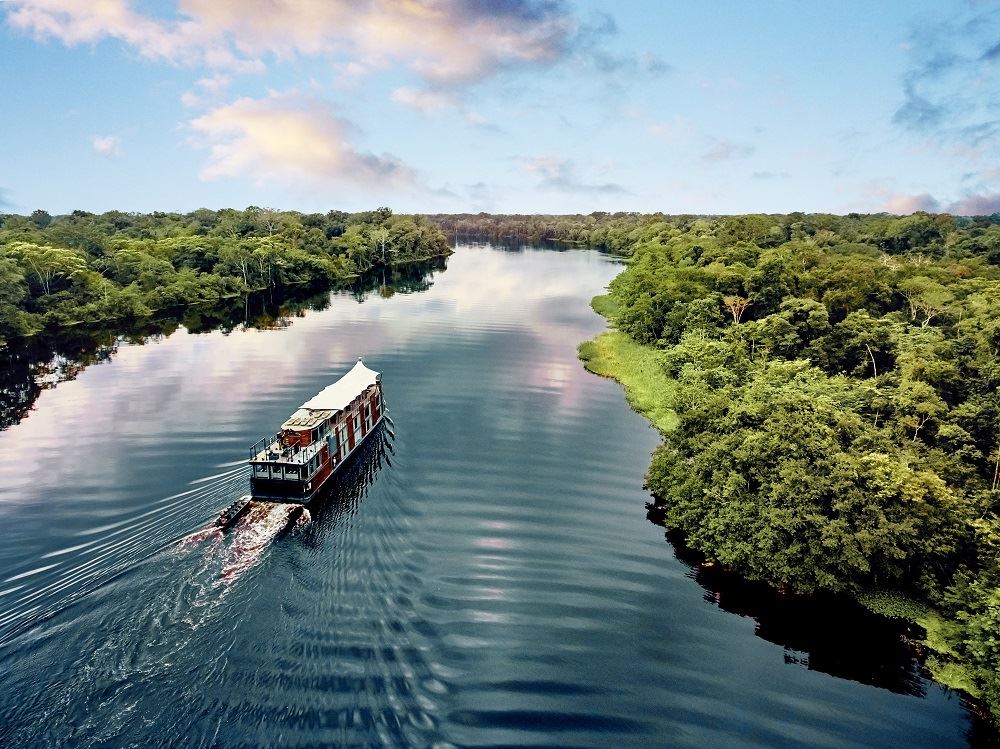 Uniworld Boutique River Cruises will sail its new ship, Aria Amazon, on the Amazon River in 2020, marking the line's debut in South America.
Uniworld will sail two itineraries on the Amazon in 2020 — the 15-day "Peruvian Amazon & Machu Picchu Exploration" that starts off with a pre-sailing land stay in Peru before a seven-night sailing through the Amazon rainforest; and the 11-day "Peruvian Rivers & Rainforest Discovery," roundtrip from Iquitos.
Both itineraries will include native-born-and-raised naturalist guides onboard to guide guests through both the onboard and onshore experiences.

Aria Amazon Design Suite Double
"We're beyond thrilled to launch these extraordinary trips in South America, a completely new destination for us," Ellen Bettridge, president & CEO of Uniworld, said. "We've seen great success with our exotic cruises and know these Peruvian Amazon itineraries have the perfect combination of luxury, active adventure, and comfort that our guests appreciate."
The 16-suite ship Aria Amazon features floor-to-ceiling windows; a top deck with a jacuzzi, indoor lounge and bar, and observation deck; an eco-friendly design; and more. As with other Uniworld fares, all gratuities, drinks, meals, and onboard entertainment are included in the fare.
Bookings are now open for River Heritage Club members first. The sailings will go live on Uniworld's website on Dec. 16.
Uniworld is one of the cruise linesfeatured in Travel Market Report's new "Outlook on River Cruises" report that was released earlier this month. The full report, including which regions are trending for travel advisors, is available here.