Sales Superstars: Lisa and Nancy Zupancic of Toronto's Vision Travel Solutions Work as a Team
by Doug Gollan /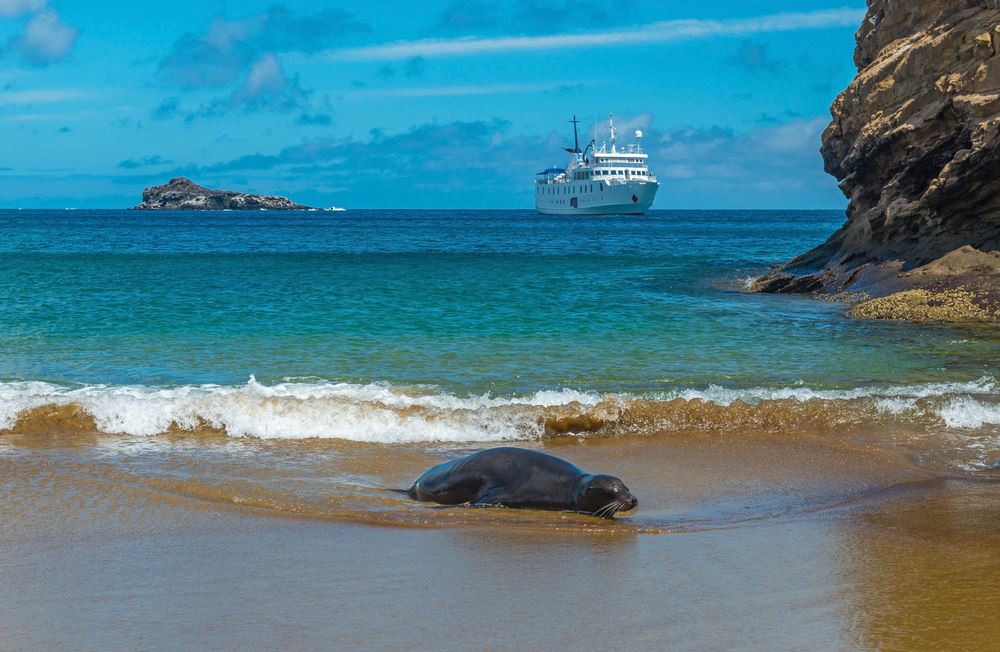 This article is part of Travel Market Report's "2019 Outlook on Expedition Cruising," which was released last week. The Outlook, sponsored by Seabourn, surveyed 660 travel advisors between Feb. 6 and 14, 2019, on their experience selling expedition cruises.
The report, available here, shows that the number of advisors who plan to start selling expedition cruises this year or next will double, in time for a wave of new ships and new itineraries from cruise lines across the board.
Working as a team, Lisa and Nancy Zupancic, of Toronto's Vision Travel Solutions, focus on adventure travel, food and wine, safaris, river cruising, and expedition cruises. Sales for the latter jumped by more than 50% last year, and the sisters expect a double-digit increase again this year.
They tell us clients mostly are not familiar with the expedition cruise lines or ships, and they would not have considered an expedition cruise if the agents had not recommended it to them.
In profiling clients, they say they are well-traveled; they take land-based adventure or soft adventure trips; they sail on luxury ships; they like to travel to exotic and remote destinations; and many have previously been on safaris to Africa.
While their main interest is the destination and itinerary, clients would choose a newer ship over a destination. Travelers want close-up experiences with nature and wildlife; a cultural experience with locals they will meet; and they want to visit destinations that are hard to reach via land.
The Galapagos, Indian Ocean, Indonesian Archipelago, and Russian Far East are the hot spots. The sisters don't see any barriers to increasing sales, saying, "If the clients want it, there are expeditions we can match to them. The companies are amazing."
Lisa and Nancy use a variety of tools to promote expedition cruises, including: the website of their consortia, consortia marketing programs, their own email list as well as those from their agency and consortia, direct mail, and consumer travel shows.
TMR: How long have you been selling expedition cruises?
Lisa and Nancy Zupancic: We have been selling travel for six years and gravitated towards the amazing companies and itineraries of expedition cruises right away. We study the itineraries offered by our favorite suppliers, and we find that bookings multiply annually.
TMR: What are the biggest changes you've seen in the market?
L and N: There are so many luxury cruise lines coming onboard with their own luxury expedition vessels, so itineraries and options are quite varied now. The ships are going everywhere imaginable, so this allows us to select the perfect journey for each potential client.
TMR: How do you think the new inventory will change the market?
L and N: We are hoping for the best as more options appear. It's a catch-22. More competition and options open the market to a broader range of travelers. However, we hope this market will still remain niche … There is concern that this can become too mainstream, like what is happening with river and ocean cruising. We worry multiple ships will show up in the same areas at the same time and it will no longer be as experiential. Too many ships will be a negative.
TMR: What advice would you give to agents who want to sell the market?
L and N: It helps to be interested in this type of travel yourself and not just to sell it. You have to take a few trips yourself. Try different suppliers. Then, find a good sailing and sell it to clients you know. Knowing how expedition cruises work and telling stories of types of activities that are offered both onboard and ashore is what gets clients excited. You have to be able to give your own experience in order to really sell the experience.
TMR: Anything else you would like to add regarding expedition cruises?
L and N: The enrichment of history, culture and wildlife is the mainstay of expedition cruising. The luxury is a fantastic bonus!