Three Apps Every Travel Advisor Needs to Market Your Travel Business
by Lynn Elmhirst /

"Who went on social media today?" asked Melissa Mackey, the CEO of Travel Chicks. All hands in the breakout session of last month's Travel MarketPlace West went up.
Most of those hands quickly dropped after her follow-up question of, "Who posts consistently on social media every single day?"
The head of an agency that specializes in solo women's travel reinforced the advice that most travel advisors have heard before: "You must be on social media – especially when it comes to travel. My challenge to you is to post every single day."
Mackey described the client journey, where effective social media posts play a part. "Most customers need to be exposed to us seven times before they begin to 'know, like and trust' us," she explained, adding, "and if you can do it, video is so powerful!"
She shared some sobering sales statistics that nonetheless revealed great opportunity for better results. They included the fact that nearly half of people with something to sell never follow up with a prospect – and that 80% of sales are made on the fifth to twelfth contact. The moral of Mackey's story was about communicating with a prospect, not just the obvious follow up, but also ongoing engagement to achieve that essential "know, like, trust" factor that leads to sales.
When it comes to social media as part of that equation, Mackey said, "consistency leads to conversions, leads to clients."
And she listed the common excuses many advisors cite as reasons why they are not posting regularly on social media. She laughed off two excuses, including, "I'm too busy," and "I don't have enough time." But when it came to the excuse for not posting of "I'm not good at it," Mackey reassured advisors that "you don't need to be amazing. You just need to be consistent. Even the engagement just on sentences is wild!"
And she walked advisors in the room through the process of using three apps that enable them to create professional-looking social media image and graphics posts, then publish them on a schedule so, even if it's busy, an advisor can still achieve that essential commitment to posting daily.
The three apps Mackey recommends are: Adobe Spark, Canva, and Later. The first two assist advisors to create engaging, professional Facebook and Instagram posts. And Later is a scheduling app. It's essential for advisors to have business accounts for both Facebook and Instagram, not just personal pages, to have access to metrics from the platform as well as to maximize the benefits of the apps she recommends.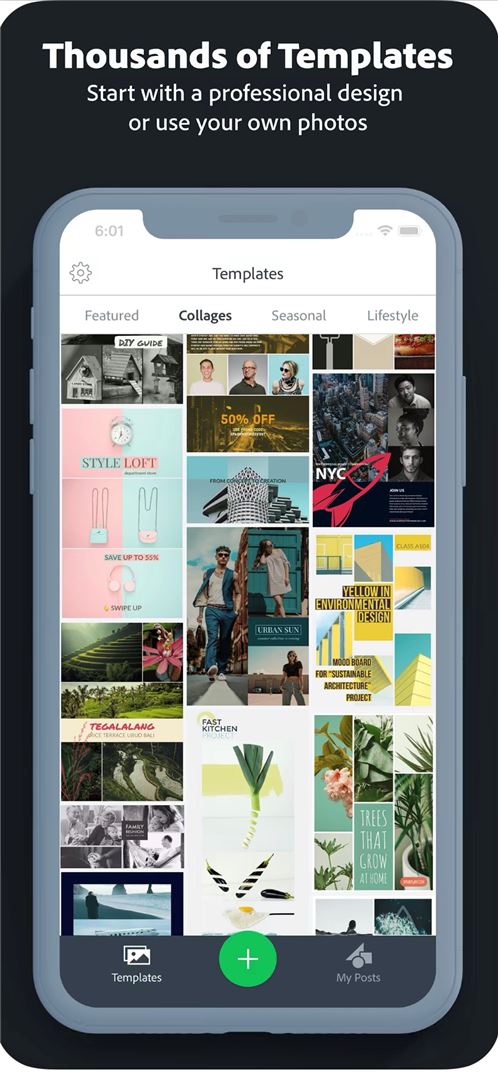 Adobe Spark.
1. Adobe Spark
Mackey said she uses Spark mostly on her mobile device to edit the app's template graphics posts, which you can align with your brand by using your brand colors.
"There are hundreds of free templates," she exclaimed, "and you can be producing professional and branded images."
The app allows you to add your own photos into the graphic templates or search within the app for royalty-free images you can use; and allows you to select dimensions of the graphic so they are already optimized for Instagram, or Facebook, even your Facebook page's top banner. It also allows you to include video.
Once you're done, you can save the final graphics to your camera roll – and post them directly onto your social media accounts, without having to change devices.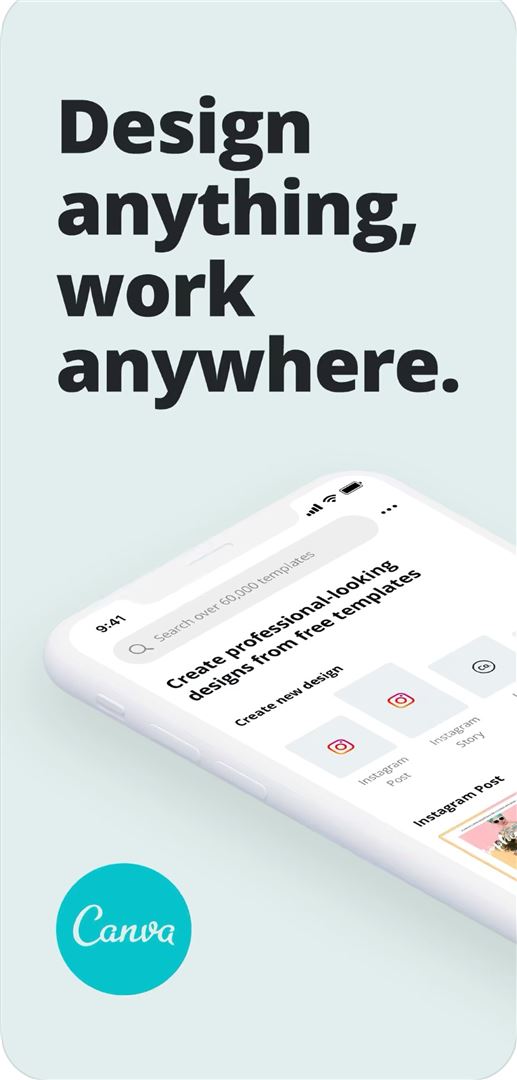 Canva.
2. Canva
This app also allows travel advisors to create image/graphic posts for social media from templates, and Mackey recommends using it on your computer, as you'll appreciate having the bigger screen to manipulate all the options.
Canva has been around longer than Spark, and has millions of users who also use the app for other graphics work, like pamphlets (Mackey pointed out this function would be perfect for travel advisors to create a flyer for a travel talk, for example).
There's a drag-and-drop process to substitute out their stock photos with an advisor's own media; and the ability to manipulate color, font, and text; and using this app, advisors can even add their own brand logo to the graphic.
"It honestly looks completely professional, and it doesn't have to be overwhelming," said Mackey.
Advisors can save the finished result to their computer, where it is available to drop into the Later scheduling app for immediate or future posting.

Later.
3. Later
Where the first two apps help travel advisors to easily create compelling image and graphics posts for Facebook and Instagram, explained Mackey, Later.com allows busy advisors to take a batch of posts they've created and schedule them to be published over time with a simple drag-and-drop onto a calendar option.
She recommends using Later.com for Instagram, and Facebook's own scheduling tool to schedule posts on that platform.
Later allows users to add captions and search for popular related hashtags, and she strongly recommends using the auto-publish setting so you can literally load the schedule and then turn your attention to other business tasks.
That means, even when life or business gets busy, advisors' social media accounts aren't neglected.
"If you truly want to grow your business, social media isn't going anywhere," declared Mackey.
And the three apps she recommends, which all have free access to many of their features, remove all of the excuses travel advisors use to avoid this essential business-building practice.