Travel Market Report's Daniel McCarthy Wins 2021 ASTA Journalist of the Year Award
by Travel Market Report /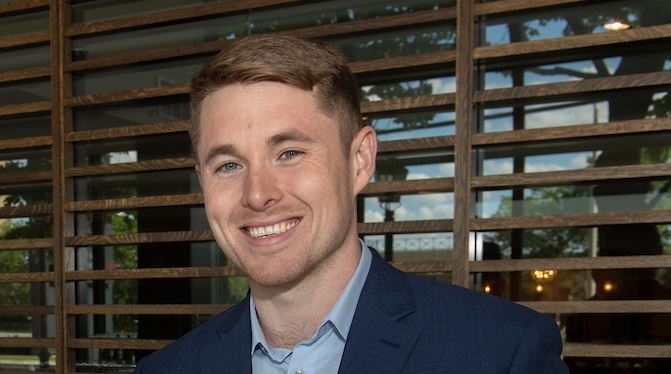 The American Society of Travel Advisors (ASTA) has named Travel Market Report Editor-in-Chief Daniel McCarthy its journalist of the year at the Society's Global Convention last week in Chicago.
The ASTA Journalist of the Year award honors extraordinary journalistic achievement on behalf of travelers and the travel advisor community. Although the award is 'of the year,' it is not given out annually and only when the organization deems appropriate.
Erika Richter, Director of Communications at ASTA, said: "I have had the pleasure of watching Dan grow professionally in his role at Travel Market Report. It is obvious that he has great respect of the industry, especially the frontline travel advisors. You see it in the content that he curates. His thoughtful approach is understanding what information and resources they need the most and he delivers it, daily.
I was also most proud of how Dan has been handling the COVID-19 crisis. As a media professional in the travel industry during the onset of the pandemic, it wasn't easy to keep up with all the information. Dan not only kept up, he stayed one step ahead with content and new resources for the travel advisor. We at ASTA are so grateful for his dedication and it is this dedication and passion that helped TMR deliver valuable information to many frontline travel advisors."
"We are all very proud of Dan and so appreciative of ASTA's recognition of his hard work, dedication and leadership," said Anne Marie Moebes, EVP and publisher of Travel Market Report. "Dan is a disciplined journalist who believes in accurate and important news coverage that keeps the travel advisor informed while holding true on TMR's mission as the 'Media Voice of the Travel Advisor.'
"Dan has worked tirelessly, particularly during this last year, adding relevant content, podcasts, and hosting our Master Advisor series. Above all, Dan is a great guy and his integrity, team work and leadership skills are recognized as the best in the industry and the entire TMR team congratulates him on this prestigious award."
"Being recognized by ASTA is a great honor and one that I'm humbled to receive on behalf of the entire Travel Market Report team," McCarthy said.
McCarthy joined the Travel Market Report team in 2015, covering the cruise beat along with retail and business stories. He has been at the helm of the B2B trade publication for two years.