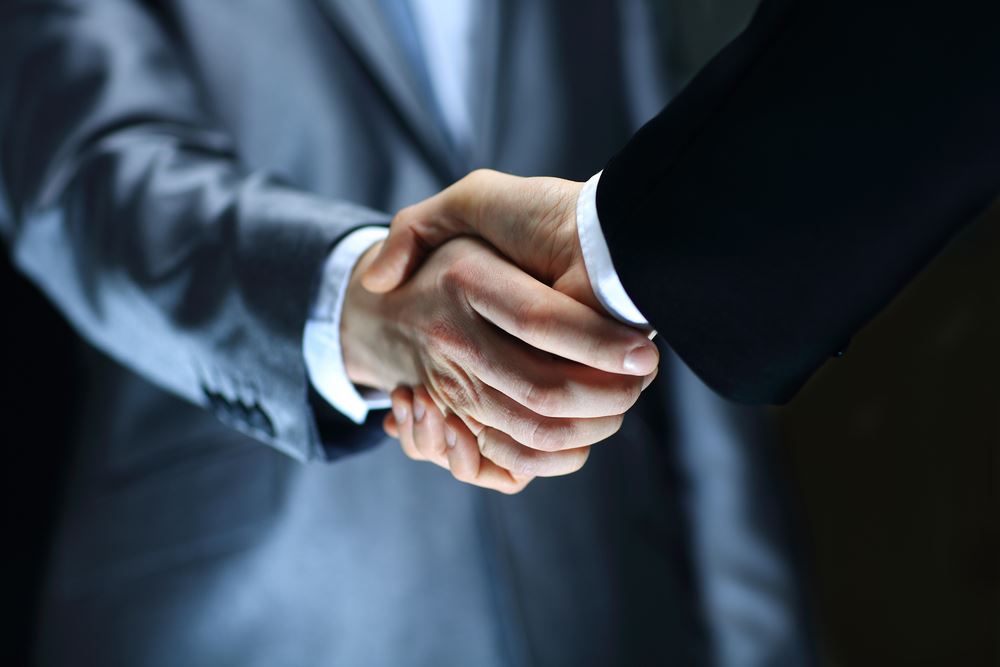 Let's be blunt. When it comes to the quality of your clients' travel experience, travel advisors are in many ways at the mercy of the suppliers who deliver the end product.
"We spend hours, sometimes days, working on the logistics of a trip, perfecting that itinerary, then we rely on someone else to execute that vision," said Kerry Dyer, vice president of talent development, for Brownell Travel. "It sounds a little scary, doesn't it?"
To lessen the fear – and, more importantly, ensure a quality experience that fulfills client expectations – travel advisors must build and maintain strong relationships with trusted suppliers. "It is up to us to maximize those relationships so we can provide value to our customer, to us as business owners, and to our partners," Dyer said during a professional development session at Virtuoso Travel Week in Las Vegas this summer.
Dyer identified four areas as critical to successful supplier relationships: communication, collaboration, consideration, and courteousness. In outlining her commonsense advice in each area, she drew extensively on her industry experience to illustrate. Before joining Brownell in 2017, Dyer worked for many years in the luxury hotel sector, including as director of travel industry sales, Americas, for Four Seasons Hotels and Resorts.
Communication
1. Connect with the right person. When informing a hotel or other supplier of a client's VIP status or special needs, don't make the mistake of contacting the general manager or other top executive. They'll only have to relay your information to the right person, so going to the top just creates a longer chain of communication. "The general manager has hired someone, probably a sales manager, to be your direct contact. Use that contact," Dyer said.
2. Gather your facts. You may think you're doing a supplier a favor by sending multiple emails continually updating their information about your client – "'Oh, they're bringing their son,'; then, 'Oh, he's 5 years old,'; then, 'Oh, he's allergic to peanuts.' But how would you feel about getting 15 different emails? Take the time, organize, and send a consolidated email."
That said, there's a fine balance, Dyer cautioned. Don't save up all your information and overwhelm the supplier with a four-page email.
3. Be direct, clear, and accurate. Say what you mean and mean what you say, especially when communicating with suppliers in other cultures who speak different languages, Dyer advised.
Always proofread before hitting send. "When you're moving fast, it's easy to skip a word and send an email that says, "'I do want you to communicate directly with my client,' when you meant to say, 'I do not want you to communicate directly with my client.'"
4. Be responsive. When a supplier emails you with questions or information, reply promptly, just as you want suppliers and clients to do with you. "This is a two-way street," Dyer reminded advisers.
Collaboration
5. Be prepared. If you aren't familiar with a destination, take the time to learn the basics, such as sightseeing highlights, transfer times, etc. Communicate your knowledge level with the on-site supplier so they don't have to educate you unnecessarily.
6. Share client information. Give suppliers as much information as possible about the client so they can be responsive to their needs, circumstances, and idiosyncrasies.
Hoteliers, in particular, want to know not only who is traveling and when, but why they're traveling, Dyer said. "The arrival experience for someone who's there for a funeral is going to be entirely different than for someone who's there for work or leisure. Your teeing up that hotel is going to help them have the best arrival experience."
Insider tip: To facilitate personal service at a luxury hotel, send the hotel a photo of your client (Facebook is often an easy source), so the hotel can post the photos internally for employees to see.
7. Accept ownership. If you make a mistake or neglect to communicate important information, own up to it. "We all do it. We forget to say they need a crib in the room, or they want a balcony. Call your salesperson or the correct contact, approach it with humility, and you'll both get to a great place. They want to make you happy. Just be honest and lay it out there."
Consideration
8. Recognize you share the same goals. When things go wrong for a client, before you start advocating indignantly on their behalf, pause and take a breath. Then call the supplier, communicate what happened objectively and listen for their response. "They're going to acknowledge the situation and empathize with what you're going through, and they're going to give you the confidence to figure out what went wrong and how we can fix it."
9. Understand the supplier's business needs. Especially when dealing with locally owned suppliers, be aware that they are business owners who are responsible for providing for their employees. "If the price or the quote they have given you doesn't work for you or your client, respect that and find another supplier," Dyer said.
10. Manage the ask. When requesting a travel advisor rate or a complimentary stay, remember that while suppliers want you to experience their product, they can't always accommodate your request. Don't take it personally and respect their answer. If you do receive an advisor rate and you're traveling for personal reasons, such as your honeymoon, be transparent about that.
Similarly, when asking a sales manager to provide an amenity for a client, be aware that suppliers have budgetary constraints. If a supplier offers a bottle of Prosecco and you request a higher-priced bottle instead, be willing to pay for it, Dyer advised.
Courteousness
11. Engage with the supplier. "Take the sales call. Go to the event," Dyer advised. If a supplier visits your area multiple times in a year, you don't have to see them every time, but do go at least once. The benefits to your business will be many, including increasing your value to clients by giving you something new and relevant to tell them.
Also, when a longtime favorite business development manager is replaced by a new person, give that new BDM an opportunity to build a relationship with you. "Don't be snobby. Take the time and be courteous."
12. Share criticism, but save the feedback. If a supplier doesn't ask for feedback on soft experiences, don't bother to tell them your hotel room was too hot or your martini had too much vermouth in it, because those were probably aberrations. But if you encounter serious issues, for instance, housekeeping failed to show up three days in a row, that's super-important criticism that you should share with the supplier.
"It creates doubt as to whether you're going to send a client to that hotel, and the sales manager or the general manager wants to know about that doubt," she explained.
13. Thank your supplier hosts. Express your gratitude to supplier hosts either by email or snail mail. You don't have to include details like "the yellow flowers were lovely." A general thank you will suffice, but do be timely about it. (When Dyer travels, she carries notecards so she can write her thank-yous while on property and leave them at the front desk to deliver.)
The last word
14. Apply the Golden Rule. "Keep top of mind your wish list for how you want your clients to communicate with you, to collaborate with you, to be considerate and courteous," and extend that same treatment to suppliers, Dyer advised.