After Settling with States, Travel Insurance Companies Begin to Standardize Practices Nationally
by Richard D'Ambrosio /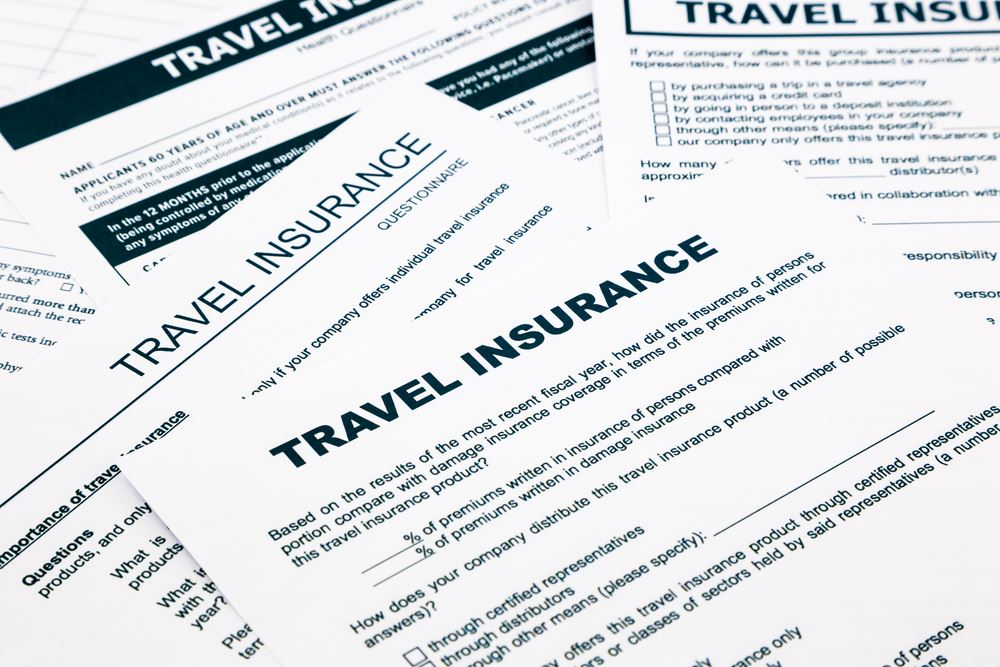 Travel insurers have been quietly settling individually with a group of state insurance commissioners regarding some common practices regulators found to be potentially troublesome for consumers.
Accompanied by financial settlements, these Regulatory Settlement Agreements (RSAs) have rapidly accumulated since the latter part of 2017. As a result, the travel insurance industry is both putting behind it the uncertainty of potential litigation as well as the lingering ambiguity about which practices it can continue.
Initially, consumers and travel agents are likely to see no changes in both the products and pricing offered to them by the major travel insurers. However, industry executives and others believe that reaching settlements with the states, who regulate the travel insurance industry, long-term could free up the industry to expand its offerings and compete more aggressively.
"The majority of this impacts us, and what we have to do with distribution, direct to consumer or through resellers," said an executive with one insurer who asked to remain anonymous. He predicted there will be little impact directly for travel agents.
ASTA Executive Vice President of Advocacy Eben Peck noted how industry associations, insurers and regulators have been working together to "harmonize travel insurance sales" across the 50 states for years. "Everyone agrees having standards across the board is good for everyone," Peck said, and the RSAs were a step in the right direction.
"Nothing strikes me as overly disruptive for what happens for travel agents. The things prohibited under the RSAs are not generally done today, like agents charging a separate fee for insurance sales, or consumer opt-out sales. I don't see anything that raises any huge flags."
In fact, the greatest immediate benefit from the RSAs is the reduction in confusion for all parties, including travel insurance companies, their underwriters, and the distribution system (which includes agents, cruise lines, airlines and aggregator sites like Squaremouth).
Since around 2008, some state regulators have been challenging companies on market practices in place for years and, in many cases, approved or not objected to by the regulators in yet other states.
"This is a really good thing for the industry, because it clarifies a number of practices," said Chris Carnicelli, CEO of Generali Global Assistance, providing "a common understanding of what the rules are to ensure we are working with the best interest of the policy holder."
"From where I sit," Carnicelli said, "we were a bit frustrated with the way some [insurers] were interpreting the regulations," because that created inconsistencies in what the consumer experienced when purchasing travel insurance.
More work to be done to harmonize practices across the U.S.
While insurers have been settling with the states, they also have been working with legislators and regulators to come up with an industry set of practices covering issues like the licensing and oversight of travel retailers (e.g. travel agents), medical evacuations, cancellation fee waivers (both Cancel for Any Reason and Cancel for Specified Reasons), insurance coverage sold as a package with assistance services or cancellation fee waivers, and providing blanket insurance coverage included as part of a trip or travel package.
The National Council of Insurance Legislators (NCOIL) has been working with the industry, elected state officials and regulators to draft what is referred to as the Travel Insurance Model Act, already adopted by Louisiana, Maryland, and Oklahoma.
At the same time, the National Association of Insurance Commissioners' (NAIC) Travel Insurance Working Group is developing its own travel insurance model law, using the NCOIL model as a base.
The U.S. Travel Insurance Association (UStiA) said it supports the NAIC¹s development of a model act similar to the NCOIL proposal, which UStiA believes "will modernize and tailor a regulatory approach that recognizes the unique nature of travel protection products," said Megan Cruz Freedman, UStiA executive director.
The ripple effect of implementing more of the model laws across the 50 states could ultimately have a greater impact on consumers, agents and the industry, said Greg E. Mitchell, an attorney with Frost Brown Todd in Louisville, Kentucky. But what that impact may be remains unclear.
"The industry and its participants are just starting to work through what this means. Do they need to make changes? Do they need to make changes in certain states? Will it require new state filings? That's a longer progression," that is still playing out, Mitchell said.
His law firm consults with non-insurance entities like airlines, cruise lines, tour operators and travel agencies, and has been involved in discussions with the two key organizations drafting new model laws and state travel insurance legislation.
While the travel insurance industry does use arcane language, and small font terms and condition sections, in general, travel insurance is consumer-friendly, Mitchell said. "If you see the metrics of complaints, they are so low, the way the industry has been doing it, there doesn't seem to be much confusion," he said.