American Airlines Plans to Allow Consumer Tours of Boeing 737 MAX Before Flying Again
by Daniel McCarthy /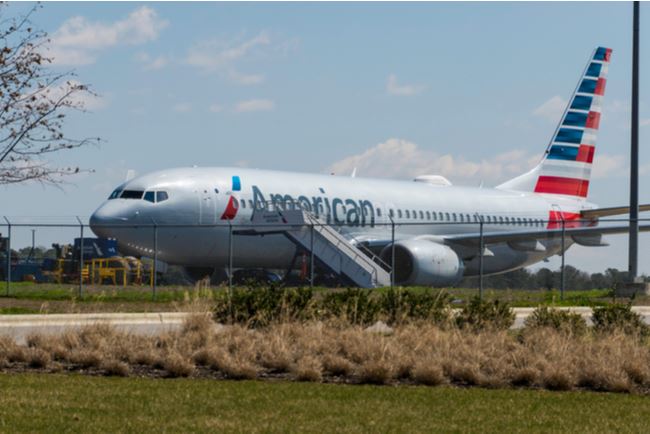 As the Boeing 737 MAX is set to return to service by the end of 2020, one carrier is doing everything it can to inspire consumer confidence before its reintroduction.
American Airlines last week reportedly said that it is planning to allow consumers to tour the Boeing 737 MAX jets at a number of airports, including Dallas/Fort Worth, New York's LaGuardia Airport, and Miami International, ahead of Dec. 29, the date that American has earmarked for the MAX's return to service.
According to CNBC, which reviewed footage from American Airlines' internal town hall last week, American is planning to have pilots and mechanics on hand to answer both in-person and virtual questions from consumers.
The goal is to inspire confidence in the jets, which have been out of service since March 2019 after two fatal crashes killed 346 people. The jets' reentry has suffered from stops and starts ever since, including extensions of the groundings by individual airlines along with approval delays from the Federal Aviation Administration (FAA).
The FAA in August released some safety issue fixes that Boeing will have to put in place before the jet can be recertified to fly again, including updating the flight control software, introducing new crew procedures, and handling other hardware and software changes onboard.
The FAA has still not recertified the jets, but American expects the FAA to do so before Dec. 29, with American's COO David Seymour telling employees that "we are seeing that finish line approach us and I think it's a real finish line."
The goal now for American is to start phasing the 737 MAX back into its fleet starting with once-a-day service between Miami and New York on Dec. 29. That run would end on Jan. 4, American said, but could possibly be extended or expanded to other routes.
American said that all consumers booked on flights with the MAX will be notified and will be allowed to switch to another flight if they desire.