American Airlines and British Airways to Begin Redevelopment of JFK Terminal
by Daine Taylor /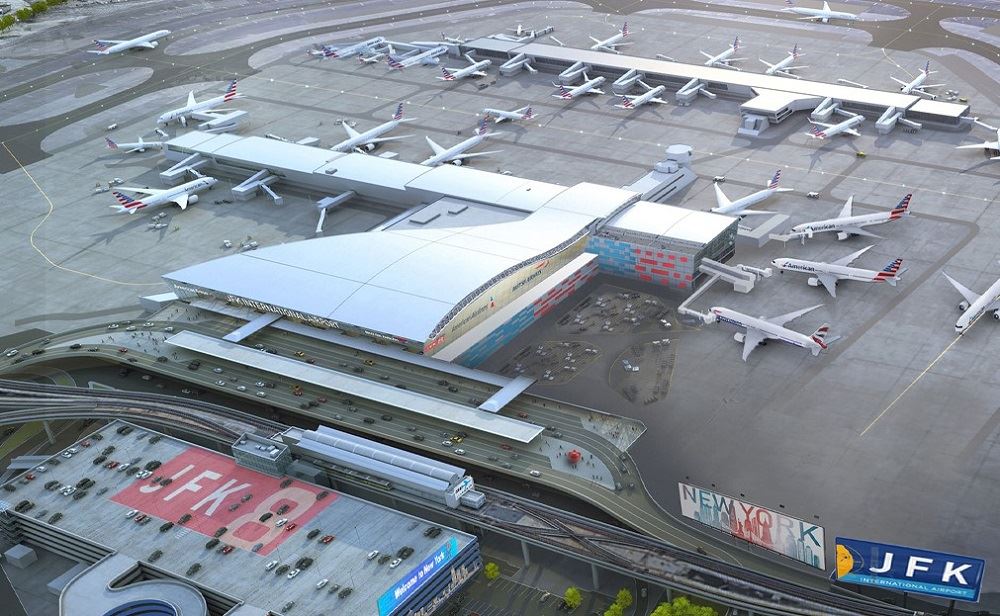 American Airlines and its Atlantic joint-business partner, British Airways, announced the start of construction for a redesigned Terminal 8 at JFK this week. This expansion is only one part of a massive redevelopment strategy originally proposed in 2018 as part of Gov. Cuomo's Vision Plan, designed to modernize JFK and transform it into a world-class airport.
"This is an exciting development in our move to Terminal 8, alongside American Airlines, our Atlantic joint-business partner," said Alex Cruz, chairman and CEO of British Airways. "We are one step closer to offering an even better customer experience for passengers traveling to, from and through JFK. We look forward to our continued work with the Port Authority and American Airlines in order to build a world-class transatlantic travel experience."
The $344 million development project will bring with it a host of new upgrades and additions at Terminal 8, including five new widebody gates, an enhanced baggage system, new lounges, premium check-in space, and upgraded concessions and retail locations.
"As we progress with the JFK modernization project, we are giving Terminal 8 a new look and layout in line with the modern, world-class standards that will define the airport's ultimate transformation," Cuomo said. "When this work is completed, Terminal 8 will accommodate more passengers who will be able to enjoy a better travel experience and will make the work of airport staff more efficient and more seamless."
The plan also calls for British Airways to relocate from Terminal 7 to the new Terminal 8, providing added convenience by consolidating the 14 daily London-bound flights departing from the same terminal. Construction is scheduled to be completed in 2022.
"Our investment will put the 14 daily flights from JFK to London that we offer in partnership with British Airways in the same terminal and give customers premium check-in space, new joint lounges, and a larger variety of retail and dining options," said Robert Isom, president of American Airlines. "We will be adding more than 70,000 square feet to customer and operational spaces to create a truly world-class experience at JFK."