Traveling this time of year is especially nice because the summer crowds have dwindled and the focus on the holiday season has begun. Fall can be celebrated around the world, and depending upon how ambitious your clients' travel needs are, they can fly across to Europe or stay right here stateside. I vote for a little bit of both. Here are six fall destinations I know very well and can guarantee a trip filled with "fallish" activities that will make every traveler delighted with their adventure.
Berlin, Germany
Although Munich is the primary Oktoberfest destination, Berlin offers plenty of lively autumnal celebrations and there is still time left to explore important World War II history here. Make sure you visit the famous Brandenburg Gate and the Eastside Gallery, which is the longest stretch of Berlin Wall still intact. Checkpoint Charlie, The Tiergarten, The Reichstag, and Pottsdamer Platz are all must-see areas in the city, as well.
Tall mugs of German beer, festive dirndl dresses and leather lederhosen are found just about everywhere in Berlin this time of year. Oktoberfest celebrations are set up in bars, street corners, parks and more. Stop in for a beer and enjoy the lively music and cheerful celebratory vibe. Your fall tour of Germany can start here.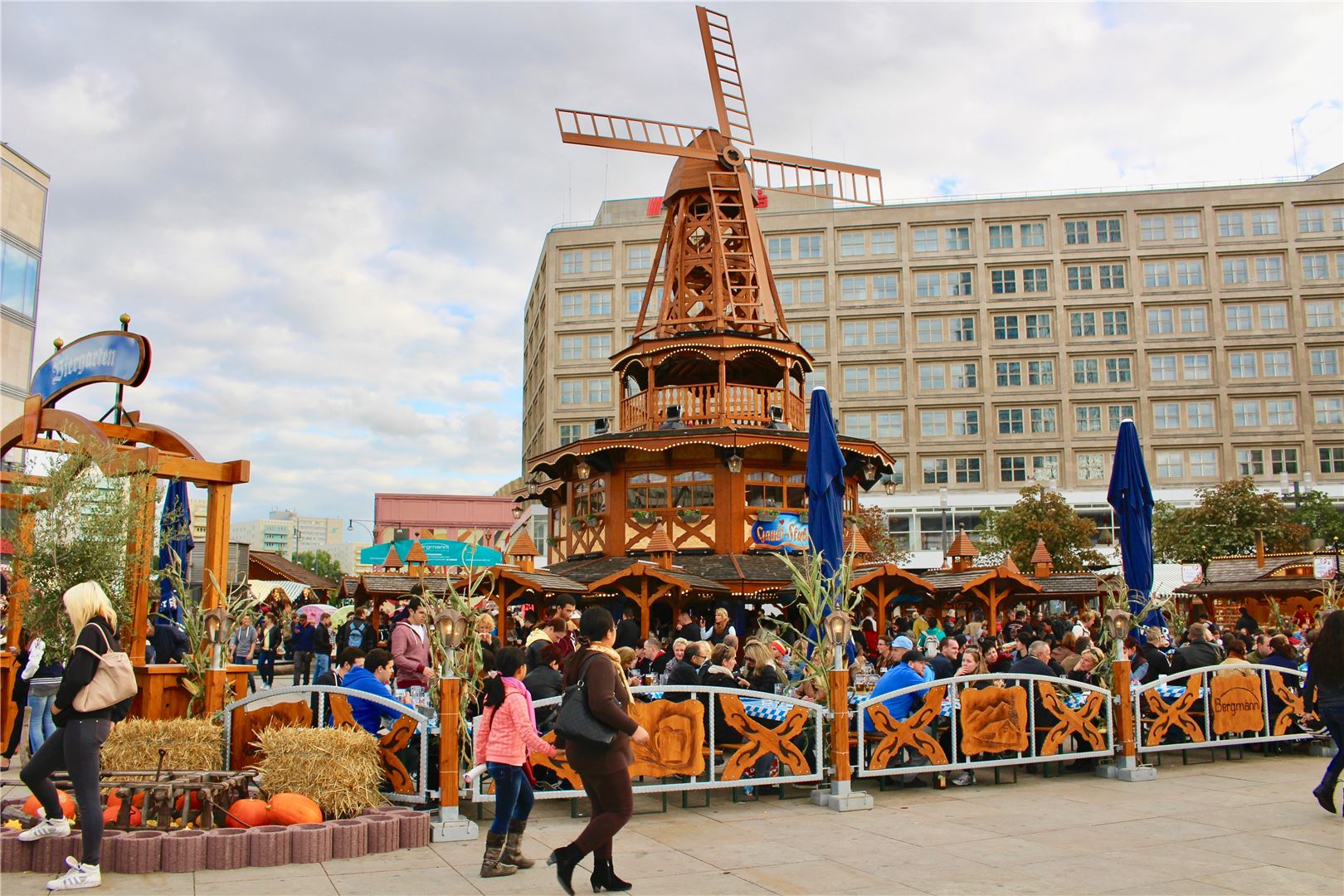 Oktoberfest in Berlin.

Kennebunkport, Maine
This cutie-pie little town offers festive fall decor where you can also spend an afternoon taking a walk along a pristine beach. If you are looking for a little quiet, very friendly locals, and the best darn lobster rolls you have ever eaten, plan a trip to this seaside town. In Kennebunkport, the fresh seafood is plentiful and the food scene focus is on local Maine ingredients and sustainable fishing — all within cozy restaurant settings with views of the coastal waters that make you sigh.
Founded in 1653, Kennebunkport is delightfully picturesque, and just an hour and a half from Boston in Southern Maine, where charm oozes from every portal and every street offers colorful colonial architecture. Leaf peeping in the fall is a must-do, and here, pumpkins adorn wooden porches and trick-or-treaters ring doorbells by the droves.

Kennebunkport.

San Francisco, California
There is never a bad time to visit this City by the Bay. I have traveled there my entire life and I never tire of this spectacular city. You can be a tourist and ride the cable car to Ghirardelli Square or walk the wharf and watch the sea lions flop around on the coastal rocks. Stroll through Golden Gate Park, stop in at the Ferry Building in the Embarcadero, and snack on incredible bites at the Saturday farmers market or sip champagne high in the sky at one of several exquisite hotel bars.

San Francisco at dusk.

Carmel, California
This charming enclave can be found on the West Coast of the U.S. and only a short drive from San Francisco along the rugged California Coast. Scenic beach beauty awaits, along with quiet streets, clever boutiques, local bistros and even a year-round Christmas Store. You will find fewer tourists in the fall than in the summer months, so grab a cup of local coffee near the sand and smell the salty, inviting air of an ideal getaway destination in the months of autumn.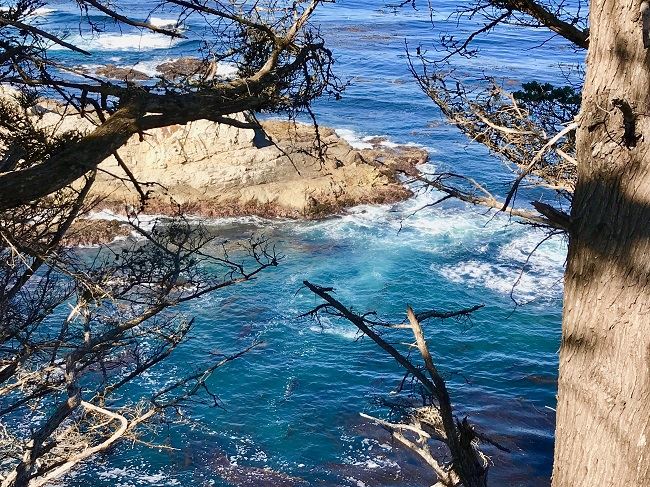 Carmel-by-the-Sea.

Seattle, Washington
The Pacific Northwest offers an abundance of seasonal colors, a lively food scene, plus a plethora of sights to see. The famous Space Needle, originally built for the World's Fair in 1962, has recently had a splashy new face lift. New see-through glass floors of the Observation Deck offer 360-degree views of one of the prettiest cities in the nation.
With so many exciting places to enjoy in one city, make sure you walk through Pike Place Market to watch the fishmongers throw fish in the famous Pike Fish market. Also, stop in to sip a Pumpkin Spice latte at the Original Starbucks, just steps from the market. Stroll along the coast of the Puget Sound in the Olympic Sculpture Park and visit the Museum of Pop Culture, created by Microsoft Co-Founder Paul Allen. This museum is dedicated to ideas and risk-taking, which fuel pop culture. Revolving rock-and-roll exhibitions take center stage, along with public programs that help spark the interests of every generation.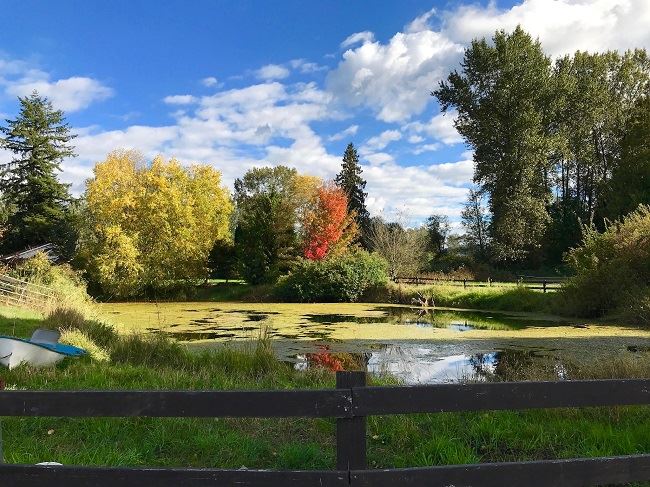 Seattle.

Vancouver, British Columbia
While so close to Seattle, why not make a quick road trip to see this small city wrapped up in a much larger one. Although it is a bustling urban metropolis, Vancouver feels more like a much smaller city, and you can feel and taste the international flavor, as well as all of the delights of fall.
With so many lush spaces to enjoy, why not take a bike ride through Stanley Park or test your nerves with a walk over the Capilano Suspension Bridge? Walk through glorious Granville Island, an enormous indoor public market where you will find a fascinating assortment of colorful produce and hand-crafted products. Take a walk over on Kitsilano Beach and make sure to visit the city's remarkable Gastown.
Where will you choose to send your clients this fall?
Suzanne is the creator of the luxury travel and lifestyle blog, AdventuresofEmptyNesters.com, where she shares her motivating midlife inspiration, illuminating travel stories, as well as where to find the tastiest food from her eclectic restaurant adventures.