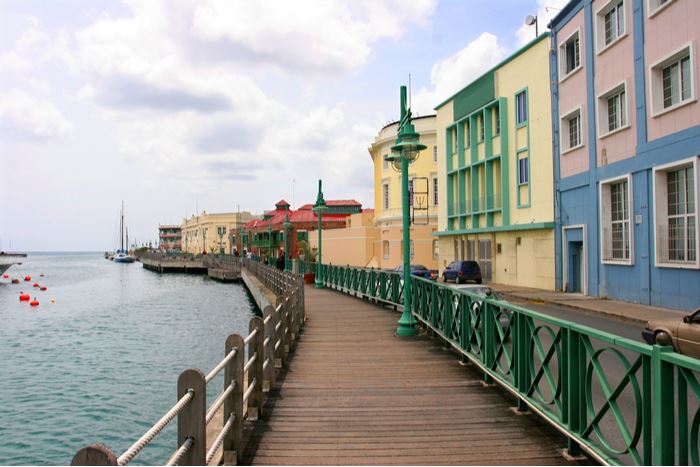 While Caribbean islands tend to have fewer number of COVID-19 cases, the impact it's having on small economies dependent on tourism is no less profound.
In Barbados, tourism is a major component of the country's economy with 40% of its GDP connected to tourism and 30% of its workforce directly employed by it, according to the Minister of Tourism and International Transport, Kerrie D. Symmonds. In the last three weeks, unemployment levels have risen by 25%, he said.
"There's the inequality that we are powerless in the global supply chain. We cannot make our own medicine and ventilators, and we are in the back of the line to get those essential things. The people in Barbados, and all of the small economies in the Caribbean, are subject to what they call the haunting refrain of inequality," Symmonds explained.
The island currently has 80 cases, with 39 recoveries and 6 deaths.
"We were on a fantastic growth trajectory prior to COVID-19. We were going in the right direction, but that growth trajectory has been significantly derailed, both impacting health care but also from an economic point of view," Symmonds told the media during a webinar held on Tuesday.
Hotels are largely now all closed, ground transportation has come to a halt, and companies related to the tourism sector have been brought to a standstill, from mom and pop operations to water sports.
Symmonds said during this period, Barbados is going to focus on "coming back bigger and better than we were before, and it means using the downtime constructively."
Some hotels will have the opportunity for refurbishment, and smaller properties can use government relief to "put themselves in position for when they can bounce back." Hotel workers, meanwhile, can begin a process of training, overseen by a special task force for recovery.
"We can use this period of time very constructively in terms of our staff so they are more efficient and operate at a higher level, and take this opportunity to build our standards," Symmonds said, adding that "we can open the door for access in terms of disabilities to make sure we can accommodate everyone."
The pandemic will also require new standards of hygiene, and the task force will make sure all attractions and hotels will have to rise to those standards.
"There will have to be new protocols – COVID-19 requires us to rethink some of the things we do, even the most basic," he said. "We have to find a way to make sure we can overcome the inequality and access the kits, but I think we are going to have to make sure our ports of entry can do those tests so we make sure the island is COVID-19 free."
Symmonds said he will also have his eye on major source markets, including the UK and U.S., to determine when tourism can rebound. The reemergence is going to have to be subdued, but "the international market is going to reopen and we have to be ready. And that's what the task force is about."
Symmonds predicts one of the first things to come back will be Barbados' villa market. "It's a lot of clients flying in on private jets, and not relying on commercial airlines. The airport is still open for that type of traffic."
Even though those luxury clientele would be subject to 14 days of quarantine, Symmonds doesn't view it as a hindrance because many villa owners traditionally visit for six weeks or longer.
"We feel confident that this is the first way in which we will be able to reactivate the industry," he said, adding that Barbados is on lockdown until May 3, and "once we're given the all clear, we will begin to reopen the ancillary parts of the sector when it's safe to do so." However, he foresees the summer season being a challenge for the industry.
Ultimately, Symmonds said "part of the message that has to go forward is that the global community needs to step up and recognize smaller economies like ours that are tourism dependent. We are resilient, we have dealt with hurricanes, but for things of this nature, we need the global community."