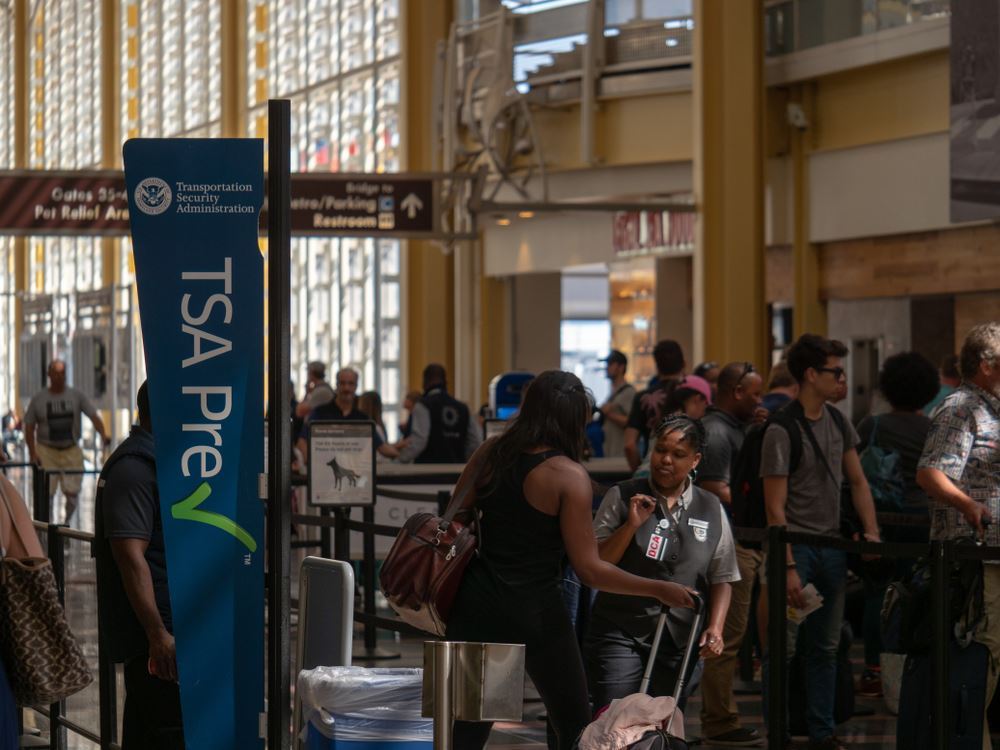 Legislation that has been recently introduced in the Senate that would expand TSA PreCheck enrollment for people in positions of public trust.
Senators John Thune (R-S.D.) and Gary Peters (D-Mich.) last week introduced the Secure Traveler Act, allowing individuals who have already passed extensive background checks, such as law enforcement officers and federal employees holding an active security clearance, to more easily enroll in TSA PreCheck.
This would not only expedite their application process and incentivize participation in the program, but it would free up capacity to screen other, non-eligible applicants.
Applicants would not have to undergo a second background check when applying for PreCheck. The TSA would create a process to verify an active security clearance for applicants in lieu of a background check.
Participants would still be subject to other program requirements, including paying all applicable fees, and would still pass through airport security.
Senator Thune said the legislation would free up resources that could be used on other travelers and help cut down on long airport security lines. "If we can move passengers through TSA checkpoints faster, in an effective and secure way, the travel experience will be better and less stressful, and with shorter lines, it will be safer, too," he said in a statement.
"Eliminating a duplicative background check for these individuals will facilitate Precheck enrollment, helping to reduce wait times and alleviating pressure on an already stretched-thin TSA workforce," U.S. Travel Executive Vice President of Public Affairs and Policy Tori Barnes said. "The expedited screening process requires fewer officers and allows the agency to focus resources on travelers who have not been vetted. Security is therefore the main beneficiary of growing Precheck."