Cruise Lines Reroute Canceled Cuba Itineraries
by Kailey Cotter /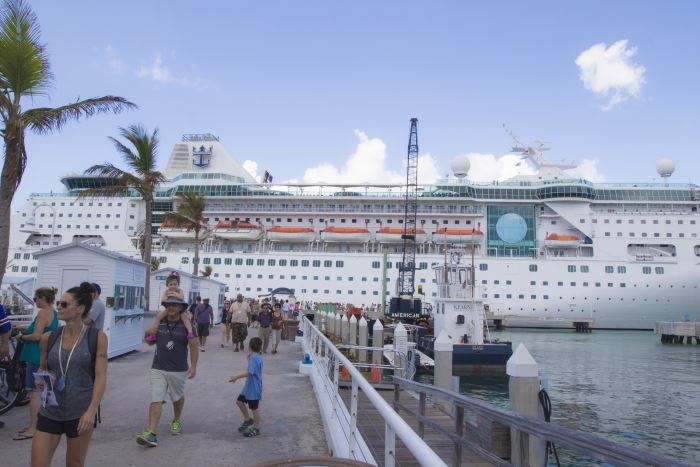 Royal Caribbean has announced new plans for two ships that had been sailing Cuba itineraries, after the Trump administration restricted all cruise travel by Americans to the country in June. Royal Caribbean previously said it was working on securing alternative itineraries, but did not disclose the new ports of call.
Prior to the restriction, the Majesty of the Seas sailed from Florida to Key West and Havana, Cuba. Beginning in 2020, the ship will sail year-round weekly cruises from New Orleans, doing cruises to the Bahamas, including Royal Caribbean's Perfect Day at CocoCay Private Island.
Royal Caribbean's oldest ship, Empress of the Seas, used to sail to three Cuban ports, Havana, Santiago, and Cienfuegos. The ship will remain in Miami and sail a variety of itineraries to replace the Cuba ports, mostly focused on Cozumel, Key West, Costa Maya, and Grand Cayman. Cruise lengths vary from four to eight days
Cruises of more than a week include one going to Tortola and St. Thomas in addition to CocoCay and San Juan. There will be five cruises in early 2020 that will group Labadee, San Juan, St. Thomas and Virgin Gorda.
Royal Caribbean joins other major cruise lines releasing new itineraries for scheduled Cuba cruises.
Norwegian, which operates the only Cuba-bound cruise ship from Port Canaveral, said in June that it would auto-cancel all sailings beyond Sept. 2 that had planned stops in Cuba. Sailings prior to Sept. 2 will be modified to stop in other ports. Norwegian's former Cuba itineraries onboard Norwegian Sky, sailing from Miami, and Norwegian Sun, sailing from Port Canaveral, will include Nassau, Key West, Great Stirrup Cay and Freeport in lieu of Havana.
Carnival's calls to Cuba were replaced with visits to Key West, Cozumel, Grand Cayman, Ocho Rios, Princess Cays, Half Moon Cay and Bermuda. Depending on the voyage, these ports serve as either a singular replacement port for Cuba, or as part of an entirely new itinerary.