Disney Launches Galactic Starcruiser, Calling it 'Next Phase' in Immersive Entertainment
by Daniel McCarthy /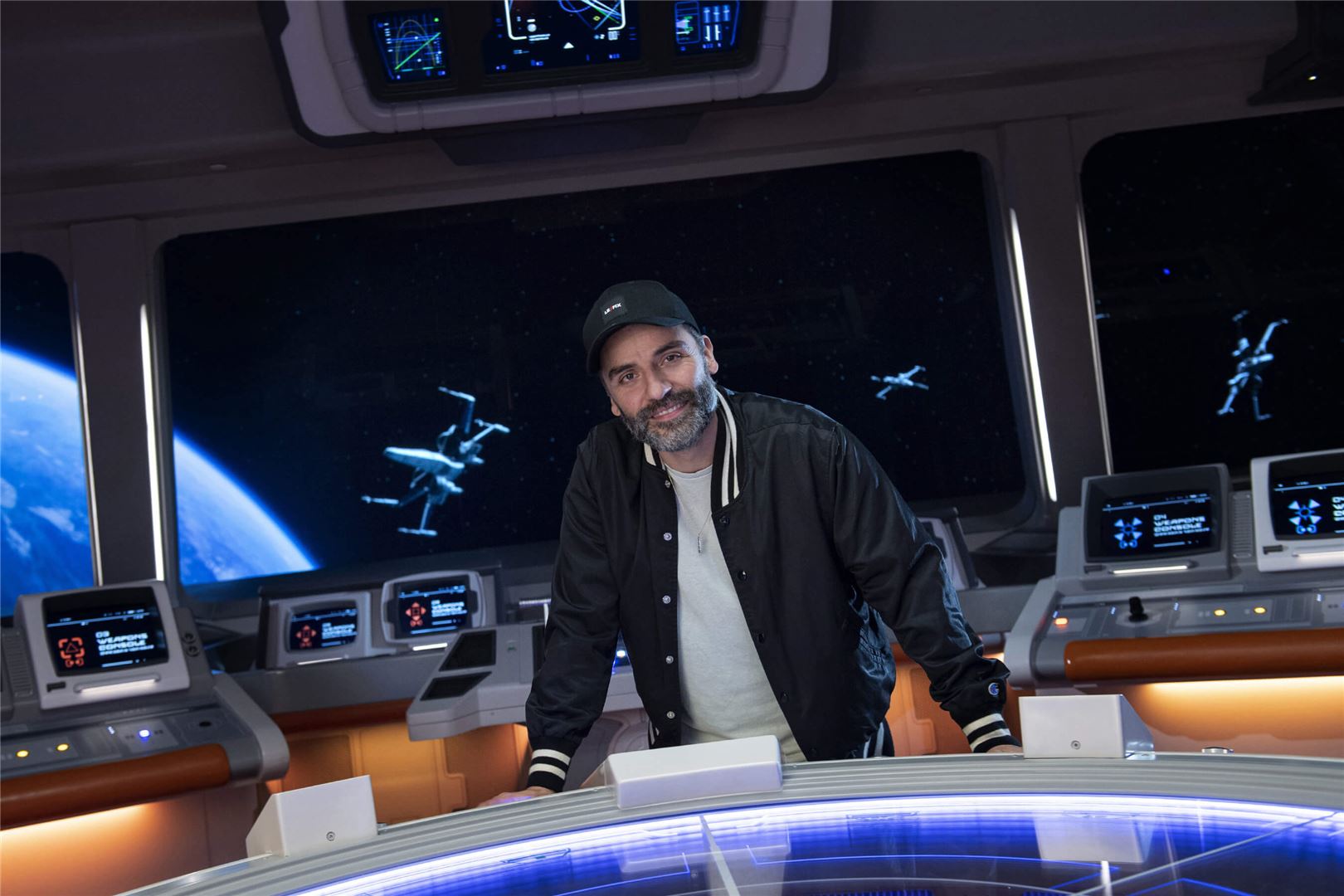 Disney's long-awaited Star Wars: Galactic Starcruiser is now open.
The first-of-its-kind experience opened its doors for its first two-night "adventure" this week, welcoming guests to step, fully, into the world of Star Wars onboard the Halycon starcruiser like never before.
For those who were unaware, the Starcruiser is a two-night experience. It's not just a Star Wars hotel, but rather part-attraction, part-hotel, and all Disney. Think of a two-night cruise ship experience with the fully immersive theming of a Disney Star Wars attraction where guests get to become the heroes of their own story.
Guests will arrive at the property and board, just like they would a cruise ship, but instead of heading onboard to their cabin, they'll be sent to the Halcyon Starcruiser in a launch pod. And instead of a view of the sea, guests will stay in a cabin or suite with a view of space.
Life onboard will include tasks like learning how to wield a lightsaber and interacting with "an eclectic collection of characters," along with transporting to Star Wars: Galaxy's Edge at Disney Studios on the second day of their experience. During their journey, guests will choose alliances with fellow guests, droids, and other Star Wars characters, and be fully a part of a story that develops in real-time.
Every aspect of the experience is curated by Disney to appeal right to the heart of Star Wars fans, including dining, which includes two dinners, one in the Crown of Corellia Dining Room and another called The Taste Around the Galaxy, both with seatings available early or late.
Each booking includes the two-night stay, all entertainment, dining, admission to Disney's Hollywood Studios, valet parking, and an exclusive MagicBand. Standard cabins, which sleep up to four, along with Galaxy Class Suites, and Grand Captain Suites, which sleep up to eight, are available.
Pricing starts at $749 per guest per night for a four-guest cabin and 1,209 for a two-guest cabin.
For more on what's coming during Disney's 50th-anniversary celebration, check out TMR's guide here.