Five of the Best Apps for When You're Heading to the Airport
by Daniel McCarthy /

Airports are getting busier. According to the Bureau of Transportation Studies, 2017 was the busiest year ever for U.S. airlines, by more than 3 percent, and most industry forecasts say that statistic is only going to increase this year. With the highest number of passengers in history, anxious travelers have more on their minds as they head to the airport, but there are tools that they can use to ease their concerns, including some that are accessible right on their cell phones.
Here are five apps that will help to smooth out the difficulties of air travel today, to pass along to your clients.

My TSA App.
My TSA App
The official app from the Transportation Security Administration (TSA) is a good addition to a traveler's digital toolkit. The app's features allow travelers to see status reports at airports around the country, including delays, traveler volume, and PreCheck lane statuses, along with a travel checklist and a database of most TSA rules.
The app also includes a good list of approved and unapproved items — called "Can I Bring?" — that travelers can use when packing, although the list could be more comprehensive. It also gives travelers access to AskTSA, which is the department's question-and-answer system that is operated through Facebook Messenger and Twitter, where travelers can typically get a quick response to their questions.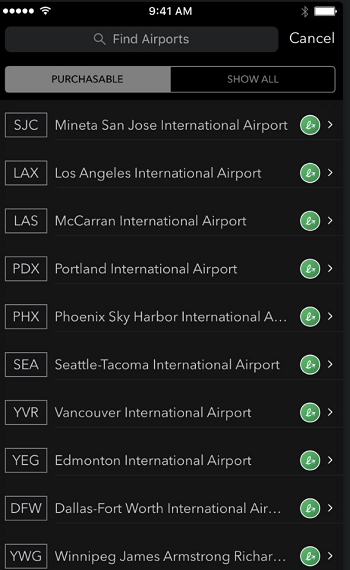 Loungebuddy.
Loungebuddy
The idea behind Loungebuddy is to produce a crowd-sourced guide to lounges at more than 80 airports around the world while also giving travelers a chance to score discount passes.
Travelers can download Loungebuddy and search by airport and then terminal to see what each lounge offers (food, drinks, internet, business services, TVs, and more) and where they are located in the terminals. Each lounge is sorted into four different rankings — basic, solid, fresh, and luxe — depending on the amenities and the user reviews.
Travelers can also get day passes through the app, sometimes at a discount rate, and can pay by credit card or Apple Pay.
Not all airports are included in Loungebuddy (a search for local airports in New York showed that LaGuardia Airport was not available).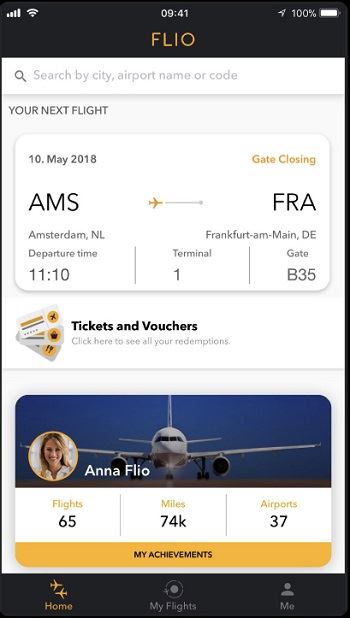 FLIO.
FLIO
FLIO calls itself the "Global Airport App," because it offers information on more than 900 airports, including dining options, parking prices, flight schedules, hotel options, attractions nearby, and more.
FLIO does a really nice job of putting together everything that a traveler will need to know, but the most impressive feature might be its automatic WiFi activation that makes all trips, but especially those with multiple stops at several different airports, just a bit easier. FLIO will take a traveler's information and use it for a login at all airports under its umbrella, saving them the hassle of going through an activation or validation process each time.

SeatGuru.
SeatGuru
For a lot of travelers, there's way more to think about than just aisle or window seat when it comes to choosing where to sit on an airplane. SeatGuru might be the best app for finicky travelers to have on their smartphone. It allows you to see the inside of an airplane and shows exactly where a seat is positioned, so you can choose one that lets you get close, or far away, to the bathroom or kitchen or galley or emergency exit rows.
SeatGuru also includes a feature that allows travelers to check on flight status by number or route.

CBP Mobile Passport.
CBP Mobile Passport
Officially authorized by Customs and Border Protection (CBP) for U.S. and Canadian travelers for use at three cruise ports and 26 airports, and counting, Mobile Passport can help travelers expedite their entry into the U.S. by storing passport and declaration information on their phones.
The app is free to use and does not require pre-approval (nor does it replace a passport), but it does allow you to forget about filling out that customs declaration paper form with a golf pencil before heading to the customs line after your flight lands.
Mobile Passport is also fairly easy to use — the app will grab and store your info through your smartphone's camera and will allow you to use that camera to take a selfie to store on your profile. You can fill out the trip info once you land. Once you submit the info to CBP, you'll get a QR code that can be scanned by a CBP officer at customs.