Headquarter Happenings: CruiseOne, Cruises Inc., and Dream Vacations Go Virtual
by Daniel McCarthy /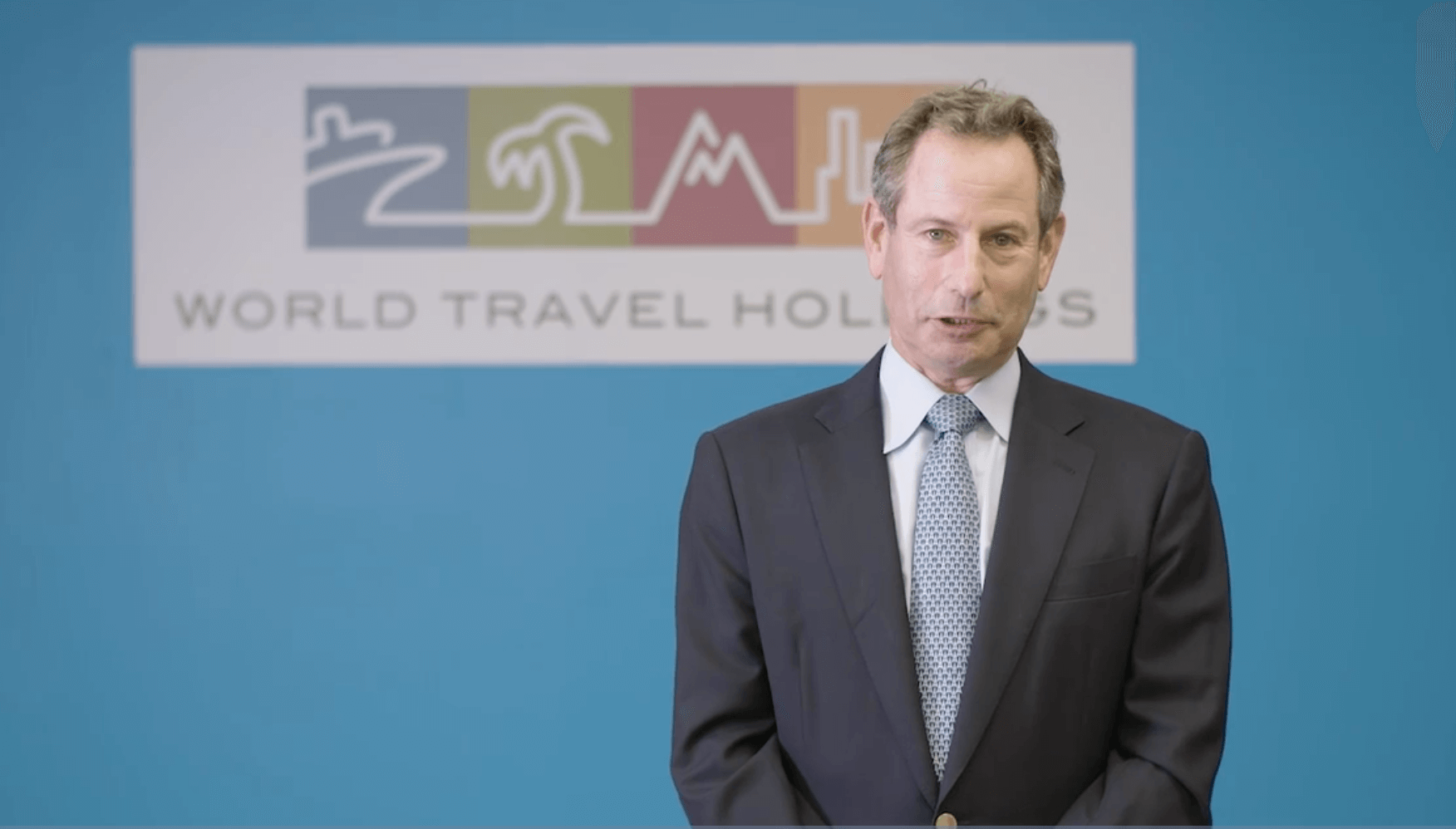 This week, CruiseOne, Cruises Inc., and Dream Vacations, brands that are part of the World Travel Holdings (WTH) family, held its annual member conference. Like so many agency groups and consortium, this week's conference, planned originally for the Celebrity Apex, was forced virtual, but that didn't stop the enthusiasm and creativity from both advisors attending the conference and the WTH staff.
"This is going to be the most different conference that we ever held," Brad Tolkin, co-chairman and CEO of WTH told attendees at the beginning of this week's Vision 2020 conference. "I hear your passion, I feel you commitment, I appreciate your support."
The week's sessions included updates from suppliers, including John Chernesky of Princess Cruises, Royal Caribbean's Richard Fain, and NCLH's Frank Del Rio, speaking to advisors, along with tips to how to succeed in 2021, how to build sales through networking, and more.
Both Tolkin, and Drew Daly, senior vice president and GM at Dream Vacations, Cruise One, and Cruises Inc., took time this week to talk to TMR about Vision 2020 and about the progress that the brands are making through the pandemic.
Daly, speaking to TMR, said that aside from business-building advice and supplier updates, the importance of the conference also lies in getting advisors together to network, to speak to each other, and to speak to the WTH team.
"We didn't want just a one-sided discussion. We wanted to have the agents have the opportunity to connect with suppliers, with ourselves, and with each other. We didn't want it to turn into a chatroom discussion," Daly said. "It's really about people having something to look forward to and think creatively about it."
To keep things creative, the conference team themed each day to allow advisors to participate even as things shifted virtually—Monday, for instance, kicked off with a sports theme with all attendees wearing the jersey of their favorite sports team and Tuesday did the same with pajamas. Aside from the business building sessions, the conference also included other, interactive sessions from suppliers like a virtual Carnival Cruise Line's Punchliner Comedy Club and entertainment from the team at Royal Caribbean.
Advisors, too, have had to adapt not just for this week's conference, but for their own businesses.
"I've been inspired about what they've done – they've went virtual, created virtual events, started to continue to engage their local communities virtually," Daly said. "I've seen a lot of our advisors partner with one another more and learn from each other. I've been more impressed with how the connection they have with one another."

Drew Daly on Monday.
COVID-19 impact and response
"We didn't expect this tragedy to be as tragic as it has been. None of us knew how long this would continue to impact the industry," Tolkin told TMR.
WTH started the pandemic in a good position to deal with a continuing impact because of the way it positions in business—WTH, Tolkin said, traditionally keeps a large amount of cash on hand to deal with a potential business acquisition should the opportunity arise. That cash has allowed WTH to continue operating even as its brands took a hit.
"It turned out to be a tremendous benefit to us because we were too large of an organization to secure a PPP loan," Tolkin said.
The most important thing that WTH was able to do though, was the moves it made for its customers (its travel advisors).
"We needed to be a source of comfort and reassurance for our customers. We wanted to reassure them that this will be the greatest build-up in demand for the modern history of travel," he said.
Aside from the reassurance, WTH did two other things for its advisors—the first, is t relaxed its fee structure, deferring a lot of fees for both its franchisees and its members to give them the financial help that they could. The second, is that they helped each of its advisors navigate the PPP process so they could obtain a PPP loan.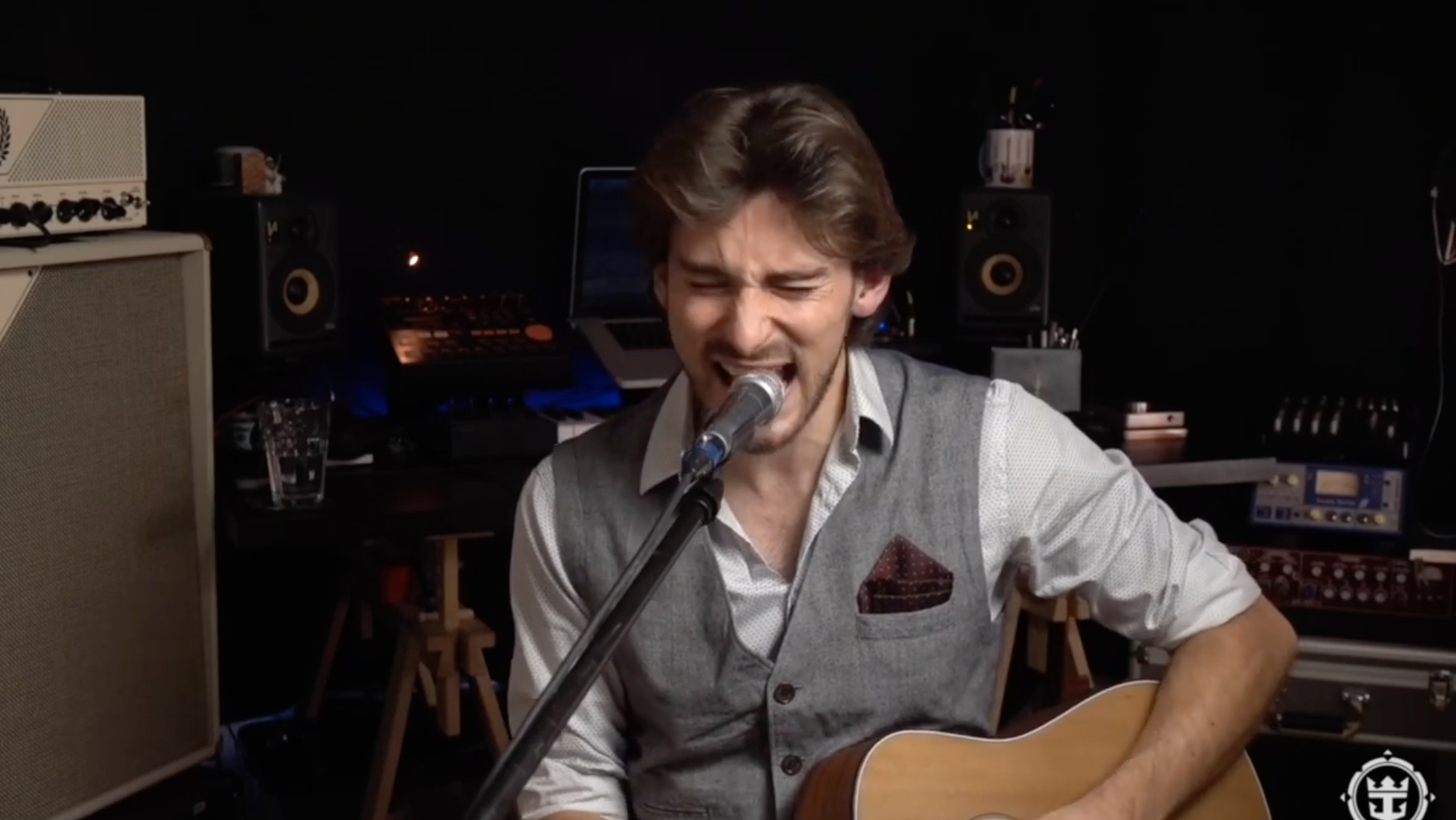 Royal Caribbean entertainment on Tuesday.
Shifting business
Just like research and other surveys have shown, CruiseOne, Cruises Inc., and Dream advisors have all seen an increase in domestic vacations along with higher interest in the Caribbean and Mexico.
The advisors, many of which rely on their cruise sales, have also had to expand beyond their specialty to continue drumming up business during that industry's shutdown.
"Many have focused on selling land based vacations until cruising returns. This has been evident in both domestic and local international travel," Daly said.
"Our all-inclusive business to Caribbean and Mexico, while it's not surpassing last year, there are some s we have better days. It is down significantly, but a lot less than it was even over the summer. So it us just getting and getting better," Tolkin said.
The shift also includes a boost in interest to Villas of Distinction, which is part of the WTH family.
"Our villas business is doing very well, there are days when we are surpassing last year's sales. It's just a natural giving the makeup of this tragedy that families want to book a villas," Tolkin said.
According to Tolkin, bringing cruise sales back, particularly sales for the new-to-cruise guest, is going to be "clearly the most difficult" task for the industry, particularly because a lot of consumer media coverage of what happened in the early stages of the pandemic.
"People who cruise who love cruising are cruise junkies and they can't wait to get back on the ship," he said. "I believe that the cruiser, the repeat cruiser, as soon as they feel comfortable getting on a cruise, I think the demand is going to be fairly high."
The challenge is going to be passing on messages to consumers about what cruise lines are doing to keep guests and crew members safe and that's "Where the cruise lines are going to need the army of travel advisors out there," Tolkin said.
"Because it is an army that is needed to get the new-to-cruise. I don't see that returning until 2022 because of the publicly and the negative publicly that the cruise lines happen to get which is unfortunate because if look at the cruise industry how it handled the pandemic. It was phenomenal," Tolkin said. "The cruise industry has a stain on it because of the way it was portrayed."
"The advisor is going to be mission critical to that – there's a demand to do the travel today, people are ready to go on a ship tomorrow – people are emailing me every day that they want to be a part of that test group – when consumers start seeing it, just like they see it traveling to the Caribbean/Mexico, they are more at ease ," Daly said.