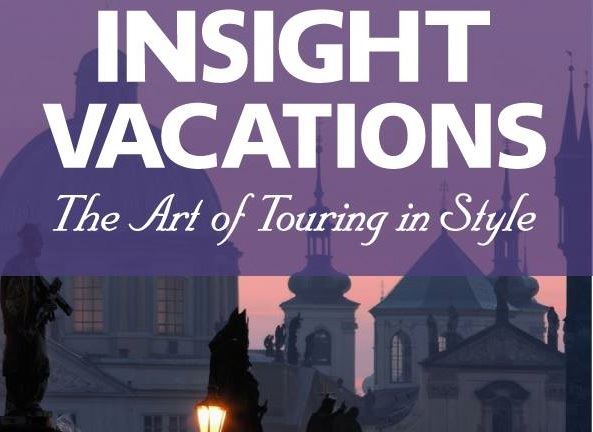 Insight Vacations has appointed five new district sales managers, increasing support to travel agents on the East Coast.
Phil Cappelli, president of Insight Vacations and Luxury Gold, said the new DSMs will help the company better serve its travel agents partners, who generate about 90% of TTC's business.
Michelle Suker previously worked at Auto Club Group in agent development and AAA Travel as travel agent, lead agent and travel trainer. She will cover the west coast of Florida.
Tracy Aldridge has held vice president and director of tourism sales positions for two different Convention and Visitor Bureaus, and most recently, managed the sales and special events for a family-owned tour company in North Carolina. He will cover the Carolinas.
Richard Hammer worked with Orbitz Worldwide, serving first as market manager for Pennsylvania and Maryland, then as area manager for the northeastern United States and Canada. He will cover southern New Jersey, Virginia, Delaware, Maryland and Washington, D.C.
Samantha Fust started her career at Trans World Airlines where she worked as a reservations sales agent and then moved to the agency side in both corporate and leisure travel, most recently working in the operations side of a travel agency. She will cover Missouri, southern Illinois, Iowa, Arkansas, Mississippi, Tennessee and Kentucky.
German Jones has over 10 years of experience in the travel industry, having worked for Corporate Traveler and Carnival Cruise Lines. He will cover the east coast of Florida.

The hires are part of a steady expansion across the East Coast by The Travel Corporation, parent company of Insight Vacations, as well as Trafalgar, Uniworld Boutique River Cruise Collection, Contiki, Brendan Vacations, AAT Kings and African Travel.
TTC recently opened a new office in Manhattan as well. TTC has a small office in Rye, NY, for the Insight Vacations and Luxury Gold brands, but a majority of the company is located on the West Coast, with offices in Anaheim, Glendale and Encino, CA.