JetBlue Eyes Expanding Premium Mint Class to Transatlantic Flights
by Barbara Peterson /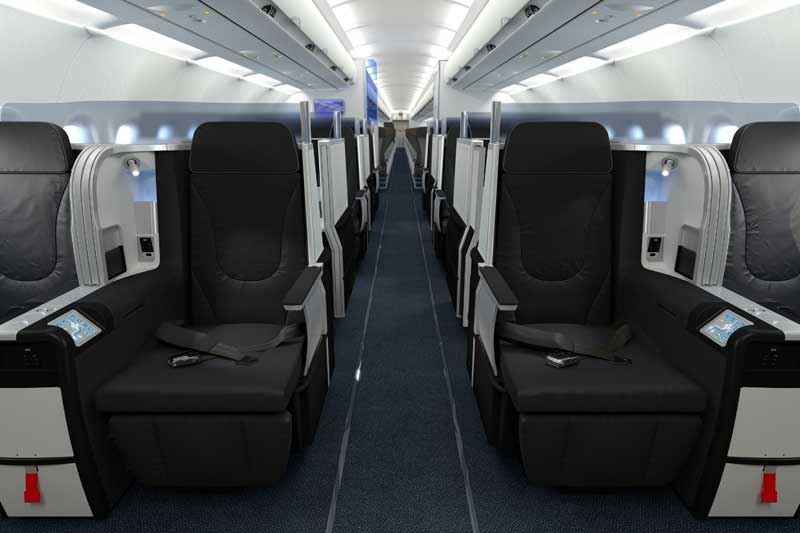 JetBlue is aiming to "disrupt" the business class scene over the Atlantic, one of the most lucrative air travel markets in the world, as it gets closer to a decision on whether to launch flights across the pond.
Joanna Geraghty, JetBlue's president and chief operating officer, said at the Skift Global Forum in New York this week that the carrier is still interested in jumping into the fray – and it thinks it could have an edge.
"We do think we can disrupt (the current competition), largely around a Mint-like product because we've been so successful on flying to the West Coast with Mint," Geraghty said. After launching Mint - which features lie-flat beds and enclosed pods – on transcontinental routes like New York to Los Angeles, the airline has expanded this class to cover a total of 18 destinations, including some leisure markets like Las Vegas and Barbados. Its popularity, in part, is due to the fact that it's priced well below business class offerings on major network carriers.
That price differential would be an even bigger draw on transatlantic flights, Geraghty said, noting that she'd checked fares that morning and found business class fares between the U.S. and Europe were going for about $8,000 roundtrip. She indicated that JetBlue would be able to undercut the going rate and still make a profit.
For the European services, JetBlue would still fly a narrow body plane, but a longer-range version -- the Airbus A321. The planes also have upgraded entertainment and new seats – but it's unclear whether some of the airline's trademark staples as free WiFi and live TV would be easily transplanted to longer flights over the ocean.
Just when JetBlue might finally take this much anticipated step has not yet been determined, Geraghty said.