Mexico Might Be On the Upswing as News Steers People Away from Dominican Republic
by Daniel McCarthy /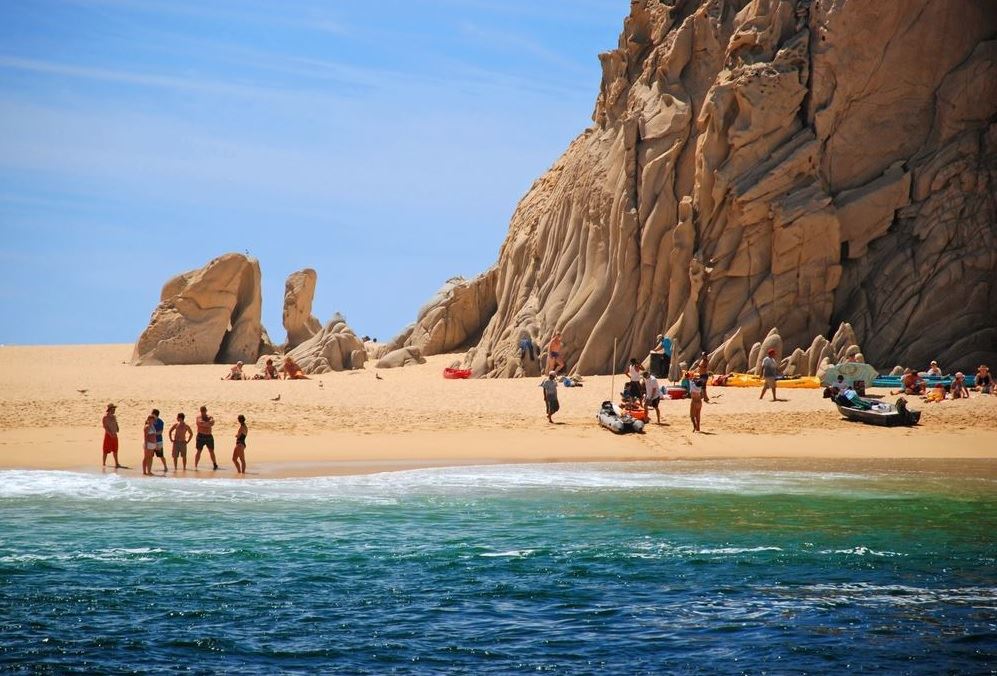 Heather Di Pietro, of North Carolina's TravelSales Group, has been selling Mexico for 14 years — as long as she has been in travel.
"It was the first destination that I discovered and became an expert in," she said.
Mexico, a longtime stalwart of North American travel, was how she built her agency. But over the last year or so, her business to Mexico has waned a little, "with people asking for 'anything other than Mexico,'" she said. But that trend has since reversed at the cost of another big destination — the Dominican Republic.
"We have definitely seen a slight swing in clients revisiting Mexico as an option. We have even had a few clients who booked months ago stating 'anywhere but Mexico' during the booking process, that have now switched their vacation to Cancun," she said.
"It is sad, really, as we know that both destinations are beautiful and offer a phenomenal and safe vacation experience for our clients."
More than 2.5 million Americans travel to the Dominican Republic each year — and most of them do so without incident. News reports have hit the Dominican Republic hard over the past few months, with headlines about Americans dying on the island because of strange illnesses, just as Mexico had been hit with its own spate of headlines about tainted alcohol and tourist deaths in 2017 and 2018.
Now agents like Di Pietro are saying that clients who had long since disregarded Mexico are starting to come back around because of the Dominican Republic's problems. Statistics from Travel Market Report's upcoming 2019 Outlook on Mexico, which will be released next month, show the same: 51% of the over 800 agents surveyed said that clients who don't want to visit the Dominican Republic because of the reports are now considering Mexico instead.
"What's happening in Punta Cana and the Dominican Republic right now definitely put Mexico back as the frontrunner again. Now, with all the Dominican Republic stuff, I push Mexico more," Maria Tilton, a travel agent based in Clarksburg, New Jersey, told Travel Market Report. "I am getting a little higher bookings to Mexico because of the DR thing, but it's not the way you want them."
Michelle Bouzek, a travel consultant at Vacations in Paradise in Austin, Texas, who has been selling Mexico for 11 years, has seen the same, telling Travel Market Report that she is getting a bump in interest in traveling to Mexico from clients who might not want to go to Mexico because of the recent news reports.
For Tilton's sake, even with her success (she's part of Cruise Planners' Millionaires Club), it's still a challenge to sell Mexico now despite the boost from the Dominican Republic guests. It's not because of anything that has actually happened or how the country has developed as a destination. Rather it's from the headlines that accidents seem to generate — the same that's happening in the Dominican Republic right now.
"Every time something happens in the media, it just sets us back ten steps," she said. "What I keep pushing is the sensationalism that the news people do."
What Tilton does to stay successful is educate her clients about the risks for any destination, first by getting the client to voice his or her fears. Next she tries to put the destination in perspective.
"When I asked people why they don't want to go to Mexico, they don't know what to say. They don't even know. They don't even have a legit reason. It's crazy," she said. "I pull out our statistics and say, 'Here's my spiel – I'm not going to push you to go to Mexico and I'm not going to push you to go the DR. I say we just had a mass shooting here in California and then one in Ohio, and how is it not any safer to go to Mexico or the DR?'"
For Tilton, it's been working. "I just closed another 80-passenger Mexico wedding that went off without hitch. I love Mexico and I think Mexico is great."
Travel Market Report's 2019 Outlook on Mexico, which is sponsored by Apple Leisure Group, will be released early next month. More details to follow.