Norwegian Cruise Line Holdings Says No Additional Cancellations to Announce
by Daniel McCarthy /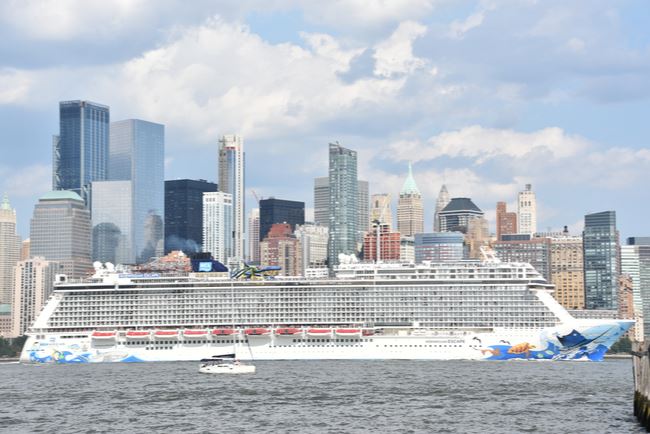 Norwegian Cruise Line Holdings' end-of-the-month update came and went this week with no additional voyage cancellations.
Norwegian, which currently has all sailings cancelled through Oct. 31, 2020, a decision it made at the end of July, this week said that while it is constantly evaluating the changing world environment, for its end of August update, "there were no further voyage suspensions to announce."
"We committed to sharing additional known suspensions at the end of each month and in August there were no further voyage suspensions to announce," NCL wrote to travel advisor partners on its Partners First webpage. "We continue to evaluate the situation and will provide updates as soon as possible."
"We remain optimistic and hope to relaunch cruise operations in the near future. Given the fluid and evolving nature of the circumstance, we are making decisions as quickly and thoughtfully as possible and, as always, we are keeping our guests' and travel partners' best interests at heart."
Nov. 1 is currently the earliest possible date for cruise lines to start sailing in the U.S.—Cruise Lines International Association (CLIA) and its ocean cruise line members, which includes Norwegian, have agreed to voluntarily suspend operations until at least Oct. 31 2020.
Some lines have already cancelled beyond that date. Princess Cruises has canceled almost all of its sailings until Dec. 15, Crystal Cruises canceled all of its ocean and yacht voyages through 2020, and Viking has cancelled all river and ocean voyages through the end of the year, as well. Norwegian, and others including Royal Caribbean and Disney Cruise Line, have currently cancelled sailings in line with the CLIA update but not beyond that.
Norwegian in July announced that it had partnered with another cruise industry giant, Royal Caribbean, to develop a new set of enhanced cruise health and safety standards that they hope will restore confidence in the cruise industry and prepare it for a potential restart.
The partnership, called the "Healthy Sail Panel," includes Governor Mike Leavitt, former Secretary of the U.S. Department Health and Human Services (HHS), and Dr. Scott Gottlieb, former commissioner of the U.S. Food and Drug Administration (FDA).