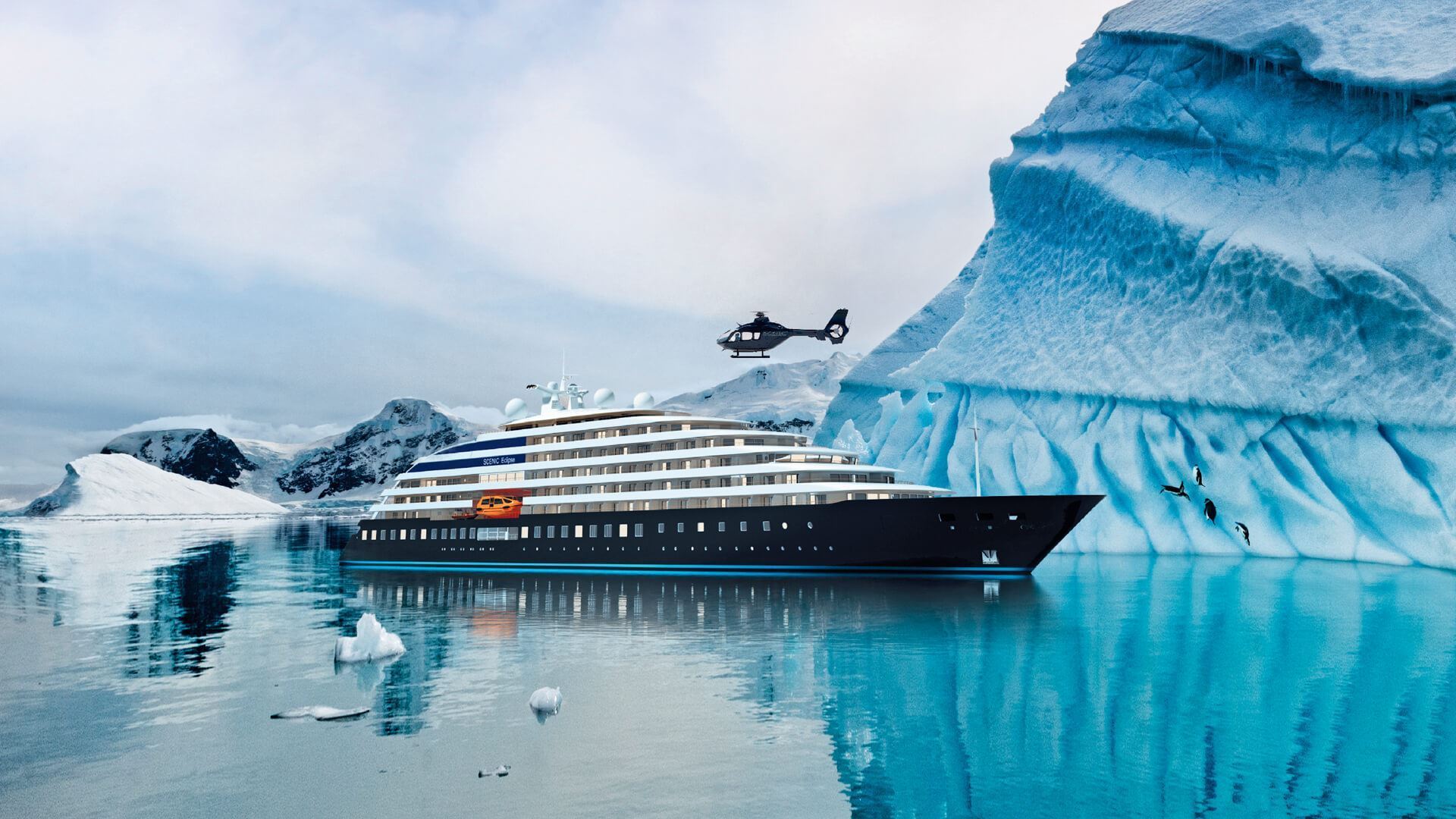 After stops and starts during construction and the run-up to the ship's debut, Scenic Luxury Cruises & Tours announced today that it has officially taken delivery of Scenic Eclipse, the highly anticipated, ultra-luxury mega yacht.
Scenic reportedly took delivery of the ship on July 27 from the Uljanik Shipyard in Pula, Croatia; and the ship is currently on its way to Valetta, Malta; to register before arriving in Reykjavik, Iceland, to officially kick of its first scheduled sailings, a 13-day discover journey via Greenland and Eastern Canada.
The ship will then arrive in Quebec on Aug. 27 before heading to New York for its official christening ceremony with Godmother Dame Helen Mirren on Sept. 10.
Eclipse's debut had been delayed a number of times because of financial issues at the Uljanik shipyard, including strikes that took place over the last six to eight months. The ship's launch got back on track after a bid from Fincantieri Group helped to resolve issues at the yard.
The vessel will sail with 228 guests in staterooms ranging from 350 square feet to 2,500 square feet, with luxury accommodations and 10 different dining options; and one of the biggest discovery fleets at sea with Zodiacs, kayaks, e-bikes, two helicopters, and a submarine that can travel down to 1,000 feet below sea level.
All guests onboard will be able to enjoy butler service and a 1:1 guest-to-staff ratio.
Eclipse will sail exploration itineraries, including cruises to the Arctic and Antarctic. Initially, it will start off in the Mediterranean and then work its way over the East Coast in late September and October before traveling to the Caribbean and then Antarctica.