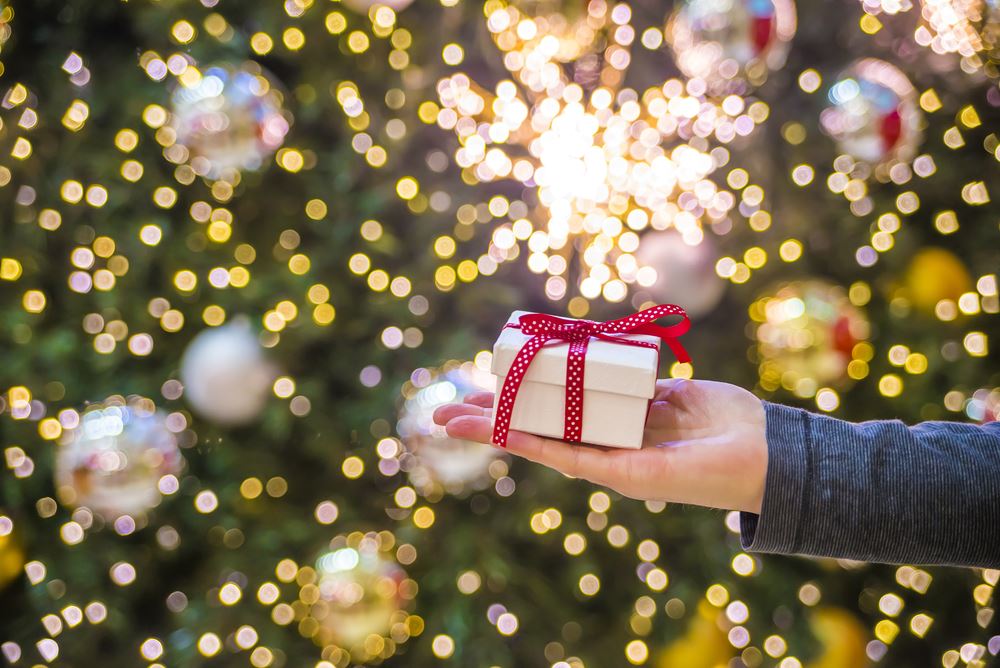 The countdown to the holidays is on … and for most, that means it's time to dive into the gift-giving experience once again. To help make the task easier for travel agents — and to enhance the travel experiences of their family, friends, colleagues or clients — here are TMR's top travel-related gift picks.
Noise-canceling headphones to stay calm.
The Bose's QuietComfort 35 II high-tech wonder helps travelers stay calm and rest comfortably, putting an end to the sleepless flight.

Photo: Shanti Hesse/Shutterstock.com
Wireless charger to always be connected.
Taking and posting pictures uses up a lot of battery, but travelers never have to feel the panic of the one-percent battery alert, if they keep Mophie's fast-charging station on hand to stay connected.

Photo: Anna Hoychuck/Shutterstock.com
Parka rolls up and fits just about anywhere.
Uniqlo's ultra-lightweight down jackets provide warmth while also being lightweight enough to stuff into any travel bag.
Travel-friendly neck pillow is a must.
Some neck pillows can be bulky to carry around the airport. The Trtl Travel Pillow is smaller and has a hidden internal neck support system to hold a weary traveler's head and neck in the best position for sleeping on a plane or train.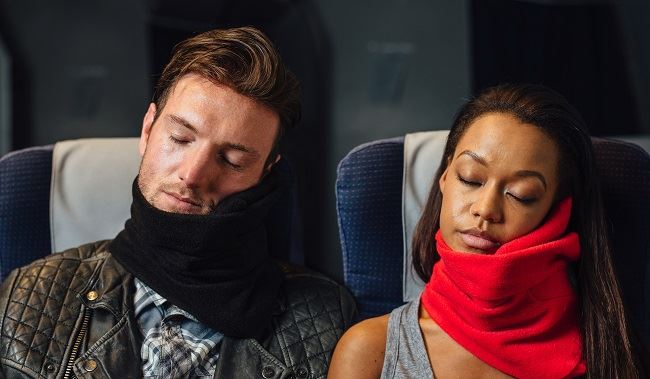 Photo: Trtl

Scratch-off map records every destination. Jet-setters will never forget any destination they have visited with a scratch-off map of the world.
Personalized passport holder adds that "je ne sais quoi." Sophisticated travel enthusiasts will appreciate this thoughtful, personalized leather passport cover.
Tangle-free cord holder.
No one wants to struggle with untangling earphones cords, but it happens all the time. This travel cord roll allows travelers to easily pack and organize chargers and other electronics.
Stay cozy with a cashmere wrap blanket.
Multi-functional wrap blankets can keep travelers warm on a cold plane or act as an extra layer if weather turns unexpectedly cold. Add the luxe softness of cashmere, and this is a great gift that will last for years.
Conquer the red-eye with a silk eye mask. Catching a red-eye flight? Travelers can be tranquil and get their beauty sleep with a soft silk eye mask.

Photo: Shutterstock.com
Keep carry-on light with an e-reader. Travelers need not weigh down their carry-on or purse with hardcover books, but instead can sport a travel-friendly Kindle offering virtually endless reading options.

Photo: A. Aleksandravicius / Shutterstock.com
Have peace of mind with an anti-theft backpack. IDs, travel documents, and money will stay safe from pickpockets with this anti-theft backpack. It is sturdy, durable, and has room for additional stowage needs.
Stay active with a fitness kit. Never miss a workout with a fitness kit. The Flight 001 Fitness Kit includes three resistance bands, a jump rope, and exercise booklet — all packed in a heavy-duty backpack.