The Travel Institute Releases New Edition of Luxury Travel Specialist Program
by Dori Saltzman /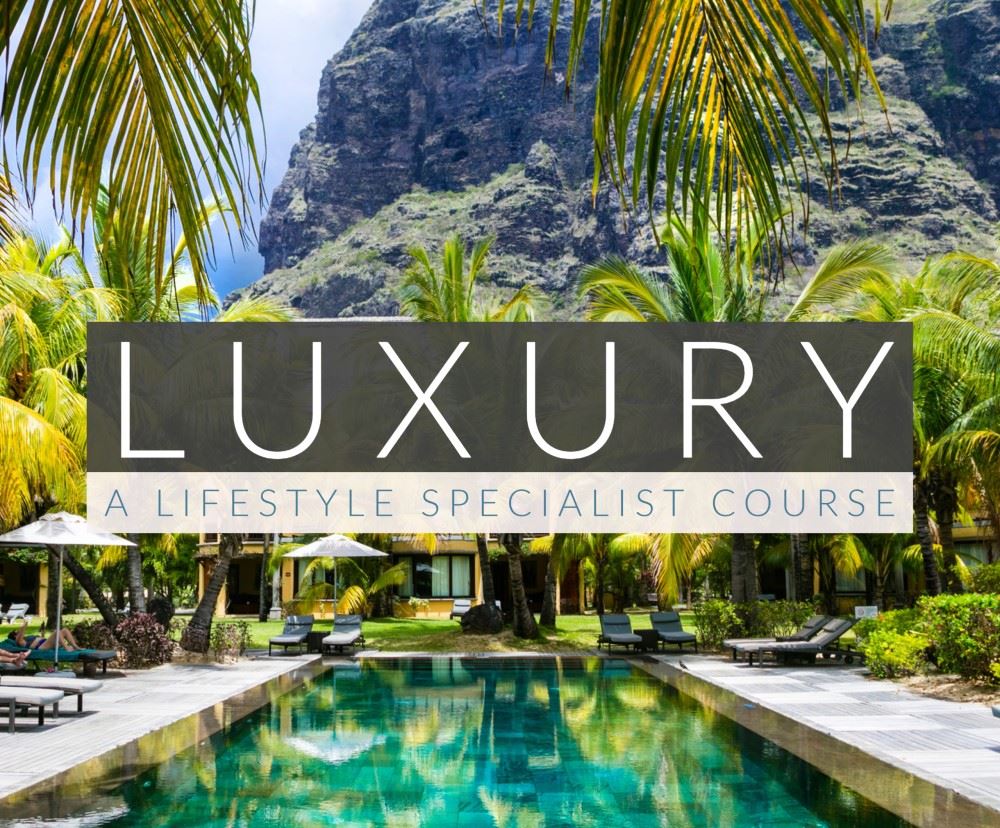 The Travel Institute has released the 4th edition of its Luxury Specialist course providing travel advisors with the latest insights on the rapidly growing segment, along with an all-new section on branding and promoting your luxury travel business.
"Luxury travel is no longer only for the ultra-wealthy," said Guida Botelho, CTIE, senior director of education for the Travel Institute. "As the market has evolved, the concept of luxury travel and who can enjoy it has been redefined. Our 4th edition luxury travel course provides the updated knowledge and know-how agents need to successfully serve this market today."
Course Changes
Content changes include an updated look at the types, characteristics and attributes of today's luxury travelers, along with strategies for finding them. There's also new information on the various elements of luxury travel and how they relate to traveler types, as well as current market trends and a sampling of luxury products.
An all-new section focuses on currently marketing and sales advice and instruction.
As an example, in one of the new "Insider Insights" sections, Anna Pinto, executive director of worldwide sales for Micato Safaris talks about the need for luxury travelers to have ESP, which she defines as a "laser focus" on experiences, service and privacy.
"Knowledge is key in the luxury market," said Chris Austin, chief sales officer for Explora Journeys, the featured sponsor of the new course. "As a luxury travel advisor, you need to be prepared to understand your clients' needs, wants and passion points and have the ability to service those. This course elevates your knowledge and provides guidance for a successful luxury travel business."
Other course sponsors are IHG Hotels & Resorts, IC Bellagio, Star Jets International and Micato Safaris.
Growing, Loyal Market
According to a recent report from technavio, luxury travel is expecting to grow globally by $703 billion between 2023 and 2027.
Along with the market's anticipated growth, advisors who specialize in luxury travel benefit from an established customer mindset that sees 85% of luxury travelers already convinced that working with an advisor provides them the best travel experience (according to a 2022 Flywire survey).
Still, advisors need to understand the segment's needs in order to provide the service that will luxury clients coming back.
"The greater the effort, the greater the reward," Botelho said. "Luxury agents need the right service model and mindset for an extended planning and sales cycle. They also need high standards, attention to detail, patience and passion about support travelers before, during and after a trip. If that sounds like you, this course can help you become a true luxury advisor with long-term, high-value relationships that are professionally and financially rewarding."
Students who successfully complete the Luxury Travel Specialist course, pass their online exam and submit the experiential checklist earn standing as a Certified Luxury Travel Specialist. They also receive continuing education units (CEUs) toward maintaining a CTA or CTC certification from The Travel Institute that they already have.