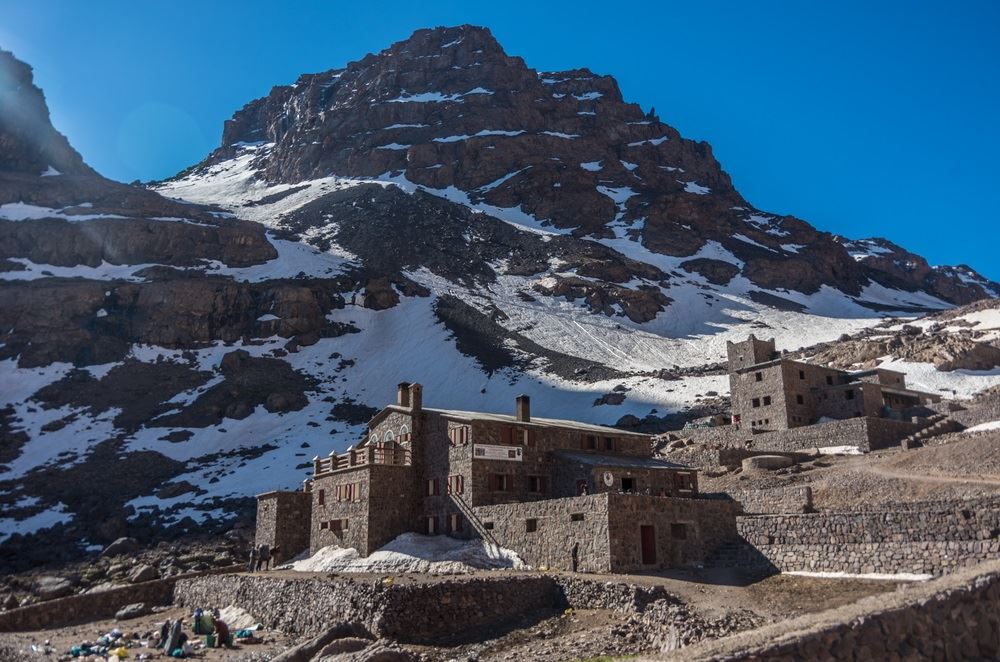 In order to provide travelers with fresh adventure itineraries in 2018, G Adventures is looking at places that have not yet been discovered by the mainstream market, Regional Sales Manager Eduardo Cartaya told TMR.
Cartaya points to Colombia as an example. G Adventures began offering tours there nearly six years ago, but the company saw opportunity not only in offering travel to a new destination, but in the chance to funnel tourism dollars into underserved communities in the region.
Today, the small-group tour operator offers 700 culturally immersive trips in more than 100 countries.
"We see trends in Europe, changes in tour flow and optimization – and also intuition – to be cutting edge in uncovering those opportunities," he said.
The company put together its forecast of trending destinations for adventure travel in the coming year. The list includes up-and-coming contenders, favorites with a twist, as well as socially driven opportunities.
Egypt
Egypt will become home to the world's largest archaeological museum when it opens the Grand Egyptian Museum in 2018. One exhibit includes treasures from King Tut's unearthed tomb. Despite struggling in recent years, the country is on track for a comeback as its tourism revenue jumped by 170 percent in the first half of 2017 to $3.5 billion. G Adventures said its bookings to the country also grew by 24 percent this year.

Portugal
While Portugal might not seem like a far-flung destination typical of a G Adventures tour, Cartaya said as the company grows, it is important in their offerings. Portugal has become more popular with travelers wanting fewer crowds, good food and travel security — and it is more affordable for western Europe.

Sri Lanka
"For socially driven opportunities to make a difference, we'll try a little harder to make a trip happen there. We're incredibly invested in Sri Lanka," Cartaya said.

Colombia
Inbound tourism to Colombia skyrocketed more than 250 percent in the past 10 years, as the country's economy grew and the geopolitical landscape improved — outpacing inbound tourism to all other South American countries. G Adventures will launch a new exit trek, together with the indigenous Wiwa people, on the still relatively unknown Lost City Trail in the Tayrona National Park.

Kyrgyzstan
The central Asian country is gaining attention for its spectacular mountainscapes, horseback riding in the scenic valleys, and welcoming people. Travelers can immerse themselves into the local culture by spending a night in a traditional yurt, and getting to know the families of the nomadic Kyrgyz.

Morocco
G Adventures has seen an "incredible" uptick in numbers to Morocco, according to Cartaya. In fact, American arrivals soared 32 percent, making Morocco one of the top five fastest-growing destinations among Americans in the world. Adventure junkies can climb Jebel Toubkal, Morocco's highest peak; take a camel to tour the dunes; explore high-walled kasbahs; and go rock climbing in Todra.

Hawaii
G Adventures will be one of the few tour operators putting together multi-day tours in Hawaii. The company's three new itineraries for 2018 take travelers to Hawaii's Big Island, Maui, Oahu and Kauai, focusing on cultural experiences beyond big-bus tours and resorts.

South Africa
South Africa is one of the tour operator's top five growing destinations for American travelers this year. Options and departures have been increased for 2018 to keep up with demand, including a new 21-day Great Southern African Safari itinerary.

Bolivia
The South American country will debut its $150 million, 119-mile Tupiza-Atocha-Uyuni highway in mid-2018, connecting the Eastern and Western ranges of the Bolivian Andes. The highway will make travel to and from Bolivia's famed salt flats more accessible to travelers. Travelers can stay in a salt lodge in Santiago de Agencha, and learn about the indigenous culture and traditional quinoa production.

Oman
Dubbed "the Switzerland of the Middle East," Oman highlights the overall growing popularity of trips to the Middle East. Aiding that, Oman announced plans to extend tourist visas for up to one month for 2018. G Adventures added Oman to its lineup for 2018, taking travelers to the Wahiba Sands desert, Wadi Nakhr, and Ras al Jinz Turtle Reserve.
Overcoming Millennial-only misconceptions
Cartaya, who works with travel agent partners in New York and New Jersey, said the biggest piece of advice he can give is that adventure travel has no age restriction.
"We want to get people past that Millennial-only misconception. One-third of our travelers are over 55, and a majority is over 35. They're adventurous Baby Boomers who want a little more of an immersive trip, who want to meet an eclectic group of world travelers of different backgrounds," he said.
Travel agents can learn more about the company's offerings during a bi-monthly webinar, hosted by key executives covering a range of topics. The sessions are also available on the company's travel agent portal. The next webinar is Nov. 21, covering G Adventures' partnership with National Geographic Journeys, a collection of experiential immersion tours.
"These trips are for the off-the-beaten-path traveler who wants a softer landing, with three- and four-star accommodations, expert guides, and more meals. But what brings the most value is the National Geographic inclusion – unique experiences only they could offer," Cartaya said.