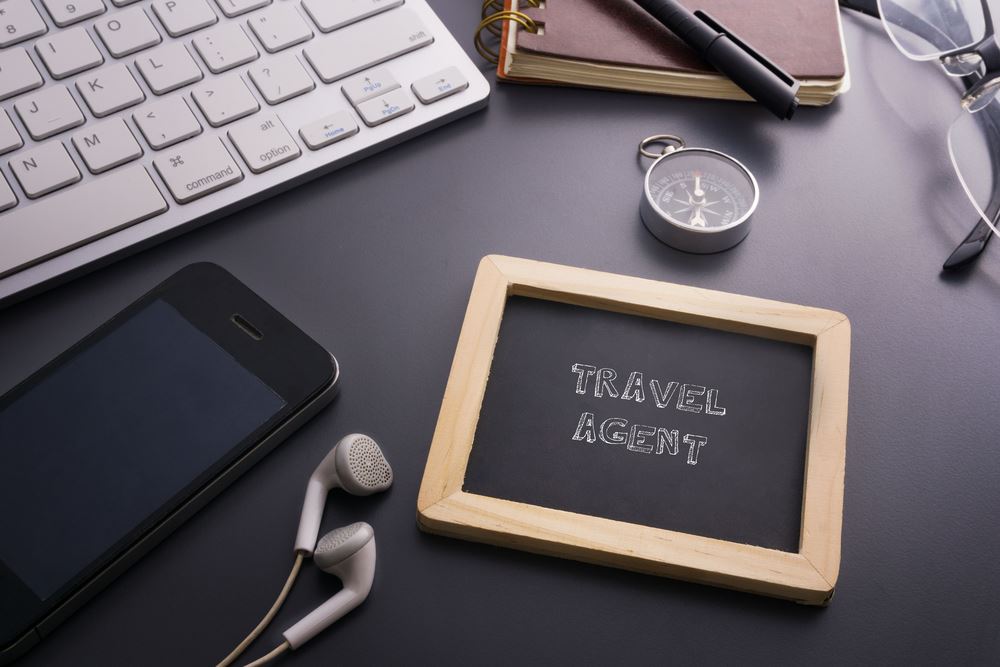 Skift's Founder & CEO Rafat Ali was only too happy to swallow some humble pie about the future of travel agents at this year's Skift Global Forum. He noted how three years ago, he predicted the demise of travel agents, as a host of forces arrayed themselves to disintermediate human advisors.
But last week, Ali was there on stage promoting professional advisors with two of the industry's leading advocates – Jack Ezon, president, Ovation Vocations; and Matthew Upchurch, Virtuoso's chairman and CEO.
After admitting to a prediction that didn't come true, Ali noted how human travel advisors, especially in the luxury segment, continue to thrive and create value. "The reality is, travel agents have come back in many ways," Ali told a packed house of travel industry executives at the Frederick P. Rose Hall, inside New York City's Time Warner Center.
After a few chuckles, Upchurch and Ezon began describing just how successful travel agents are today in drawing new talent and new clients.
The hottest thing that never went away
"I love representing the hottest new thing that never went away," Upchurch joked. In all his years in the industry, Upchurch said, "I have never seen so many people go from zero book of business, to multimillion-dollar producers."
Ezon said the average Ovation agent today is 28 years old, and they are doing between $3-5 million a year in annual sales.
Part of the reason for the success of human agents is the ongoing complexity of consumer travel platforms, the plethora of industry product offerings, and the expansion of places people can travel to, Ezon said.
"It's like a brain freeze. We have five clients a day who call us and say 'Help, what's good for me?'" he said.
Upchurch noted how "the human vending machines," who performed transactions as an intermediary with travel suppliers, are going away; and advocated for suppliers to recognize agents as the premier direct salesforce able to reach the most diverse range of clients that suppliers are looking to find.
"There is hardly anything today that cannot be purchased direct" from a manufacturer or retailer, he said. "When a consumer chooses to purchase from a travel agent, we are the 'direct.' We need to get away from seeing ourselves as an intermediary."
Ezon concurred. He thinks there are still agents who have clients who simply want them to make simple, less lucrative bookings for them, but those are customers that should be turned away.
Providing a service and value edge
"The transaction business is phasing out. Where human travel agents need to focus is wherever the client says value is. Not everyone values service, so successful agents need to focus on the part of the market that values service," said Ezon.
That service level translates to suppliers as well, Upchurch noted to the audience. "When we send someone to our partners, we call real-time and provide the data about the client to the supplier. The OTAs don't do that," Upchurch said.
By informing a supplier about specific client needs and expectations, "that elevates the experience for the client, and a supplier should desire to pay more for that customer."
But, Upchurch wanted to caution the audience that agents were best serving a small slice of the travel market. "This is not about a little niche of the uber wealthy," he said.
Ezon agreed, pointing towards the affinity Millennials have for using agents, and how suppliers collaborating more with agents could help them book more sales. "Big brands today are facing a lot of challenges," Ezon said, "particularly with our younger clients. Very often, they call and say 'I don't want a big brand.'"
Agents with strong relationships with a big brand's sales team, who can "open doors" for younger clients to experiences with those brands, can help drive higher sales for those suppliers, Ezon said.
Consult with clients about their lifestyles
In fact, much of the session's conversation focused on how successful agents have learned how to develop long-term client relationships that address how travel fits in the customer's lifestyle.
"Our conversations with our clients are about their lifestyles, and what plans they have for travel to help them achieve their goals," Ezon said. "We get to know our clients at a deep level across their whole life. Not just the next trip."
Upchurch, whose Virtuoso network has collaborated with wealth management firms, believes that future successes will find partnerships with like-minded professionals. "We believe the quality of our relationships and connections makes all the difference in the world to what our clients' travel experience is like," he said.
He told the story of how one agent proactively mailed ear plugs to an older client who was worried about how they would get to sleep staying in a villa on a multigenerational trip with small children. "We're in the emotional impact business," he said.
Skift's Ali wondered if the information overload travelers experience with destinations, experiences and suppliers also makes them struggle with trying to find a travel agent. Both Ezon and Upchurch advised the public to find friends and family who already use an agent.
"By far, our number one sales lead source is referrals," Upchurch said. "If you're not willing to put in the time and energy to find the right agent to work with you, you probably aren't the right client for us."
Ezon agreed: "Our best influencers are our clients. To qualify sales leads otherwise is too expensive." But, Ezon said that stories and mentions in credible media outlets can help, for travel industry suppliers and agents. "We like to say that the media are the pitchers, and we are the catchers."