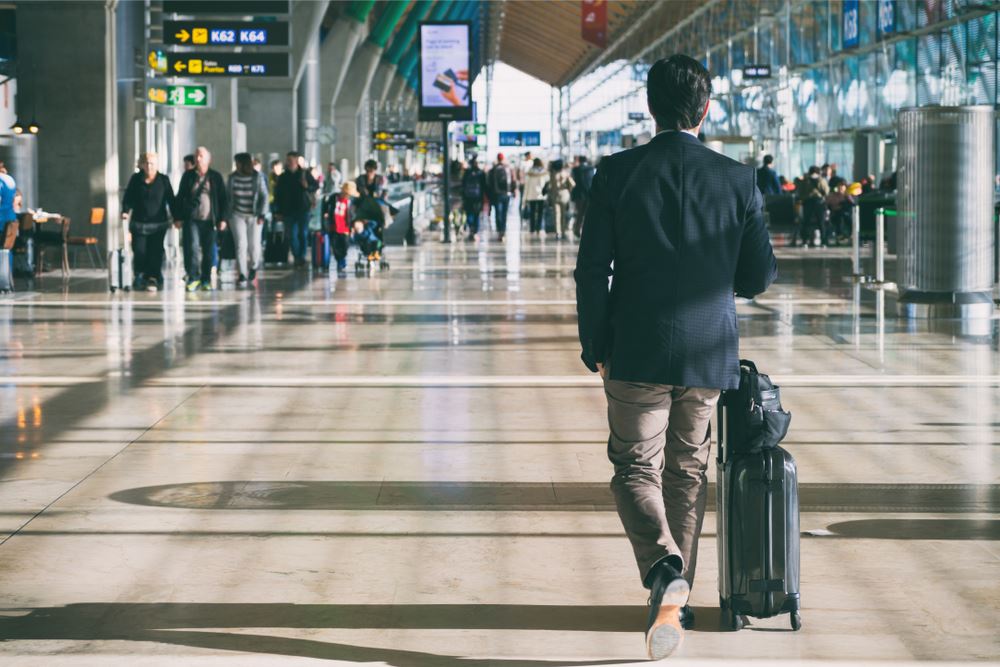 Travel agents ought to cheer; 2019 should fill their bank accounts with increased sales and income, says one of the industry's leading consumer research authorities.
According to MMGY Global's annual "Portrait of the American Traveler" consumer survey, travelers are planning to spend about what they did last year on vacations – $5,028 versus in 2019, versus $5,038 in 2018. In 2018, consumers told MMGY that they would spend approximately $4,278 on vacations.
"The real story here is consumers thought they were going to spend $4,200 last year, but they actually spent $5,000 last year, and they expect to continue spending that much in the next year," said Chris Davidson, executive vice president, insights, with MMGY Global's newly branded MMGY Travel Intelligence group. "We hear from clients that demand has never been stronger."
Additional signs of strength include the fact that consumers say they expect to take 3.2 trips in the coming 12 months, in line with previous years.
Also, Millennials, the largest U.S. consumer demographic, feel the most bullish about future travel. Their estimated spend for 2019 versus actual spend in 2018 is up 5%, the strongest among the three demographics MMGY tracks. Boomers are expecting to spend 2% less than they spent last year, and GenXers expect to be flat to down 1%.
The 2,971 respondents to the MMGY survey come from households with annual incomes of more than $50,000 and in the last 12 months have taken at least one trip of 75 miles or more that required an overnight stay. Davidson believes this segment represents around 25% of the total U.S. population.
In attendance at the press conference, held at MMGY's New York City offices, were several international travel network executives. They generally agreed that 2019 is shaping up to be another banner year.
"Every indication in our business points toward fairly robust growth," said Ninan Chacko, CTC, chief executive officer at Travel Leaders Group. "We see the chatter in the general press, but we don't think it is supported from the factual data. Advance bookings are strong. We have a really strong economy, regardless of what the pundits say. I'm optimistic."
Ignacio Maza, executive vice president at Signature Travel Network, said his company's bookings look strong as well, though he did pose that the economy goes in cycles, and a recession of some kind in the next year or two doesn't seem out of the realm of possibility.
"We're at the end of ten years of growth, and the last few recessions have all come about ten years apart," Maza said.
At the press conference, Davidson referenced a recent Wall Street Journal article that looked at today's 3-month and 12-month treasury yields, and posited that recent spikes look similar to the trend in periods leading up to the last three recessions.
Today's spike "looks a little scary," Davidson said. "Every time we experienced something similar, indications are something will happen."
Davidson noted that a separate, quarterly MMGY survey, the "Traveler Sentiment Index," though still positive at 13 points above a baseline measure, has been slowly tracking downward for about three years. "We're predicting there will be a travel recession. The question is when, not if," he said.
Consumers continue to use travel advisors less
One disconcerting result in this year's survey is that a diminishing share of the respondents are using travel advisors.
According to this year's study, 14% of respondents said they have used a traditional travel agent for at least one vacation during the past 12 months, down from 18% in 2017 and a peak of 19% in 2016. Additionally, the average number of vacations purchased through a travel agent last year held at 2.2, also down from a 2016 peak of 2.9 vacations.
Looking forward, only 16% of respondents said that they plan to use the services of a traditional travel agent for a vacation during the next two years. That's down from 23% in 2017 and 25% in 2016.
As in year's past, Millennials are the age group most attracted to traditional travel advisors, MMGY's survey showed. Some 20% of them said that they used a traditional travel agent for at least one vacation during the past 12 months, followed by Matures at 15%, and Boomers and GenXers at 10%.
Millennials said they used travel agents for an average of 2.9 trips, tops among the four age groups. GenXers used agents for an average of 1.8 trips, and Matures used agents for an average of 1.6 trips.
Travel Leaders' Chacko doesn't believe there is a downturn in the share of consumers purchasing from travel agents, or that Millennials are the travel agent growth market. "The anecdotal data we have, the growth in our customer database, is not disproportionate with Millennials," he said.
Travel is getting more personal
Another significant finding in the "Portrait of the American Traveler" research is how personal travel has become for consumers. Some 41% of respondents said that the "destinations they visit say a lot about who they are."
"Travel has become a very valuable form of social currency," said Davidson. "Travel memories are more valuable to consumers than any tangible item they purchase."
Maza believes that this trend plays to a good travel agent's strength. "It puts advisors in a very good position. We can deliver enrichment wherever a traveler wants to go," he said.
"If we know the client's personality, that they need to nurture their spiritual side, we can recommend booking Japan in the winter," he said. "They may not have the cherry blossoms, but they can have a Shinto temple all to themselves. We are best positioned to help clients travel smarter, and gain that experience they are looking for from a destination."
"I loved hearing how travelers are choosing destinations that embody their values. It's a great sales tool for travel advisors if they can surface that in a client," agreed Chacko. "It's like the same way people bought brands 30 years ago. You bought a Gucci bag because it said something about you. Destinations are that same analog today."
"Fifteen, sixteen years ago, there wasn't even a real category for something like expedition cruises," Maza said. "Now you look at companies like Lindblad, Ponant, building all of these new ships. Crystal, Seabourn, Hurtigruten, taking people to remote places in luxury, journeys that match the traveler's personality. And agents can match them with the right ship and the right trip."
"There's an arms race for those who can afford travel as a social currency," said Chacko. "They need a new set of fresh places, and travel advisors can help them find them."