What's New in Poland for 2020
Sponsored by Discover Central Europe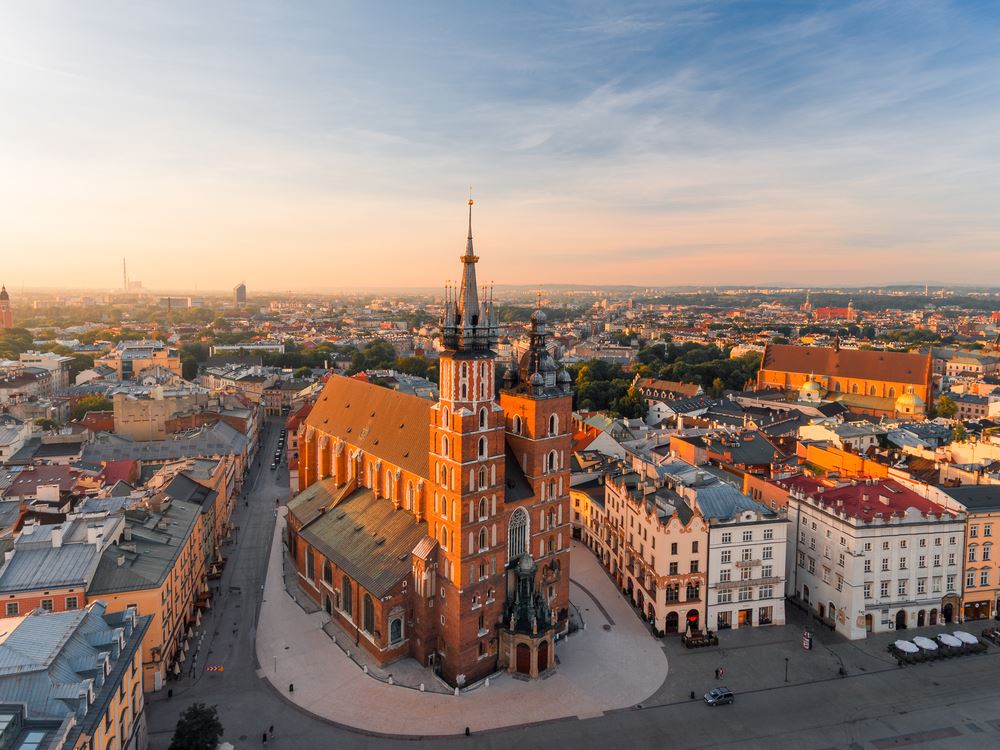 Poland is indisputably becoming a top travel destination for many travelers and globetrotters from around the world. The country is well regarded as a safe and secure destination offering an affordable level of service on pair with any established travel destination. The professional incoming tourism industry and well-developed travel infrastructure provide for ease of communication, reservation, and transportation.
The year 2020 promises new and exciting means of getting to Poland from the United States. LOT Polish Airlines will add a new nonstop service between New York JFK and Kraków. The route, which begins May 3, will operate once per week, and LOT will be the only carrier to fly nonstop between these two cities. Additionally, starting Aug. 5, the airline will open a brand-new direct connection between Warsaw and San Francisco. Also, American Airlines opens a seasonal connection from Chicago to Kraków from May through October 2020.
Far from the overtourism prevalent today in some of the more popular tourist locations, Poland offers convenient access to a multitude of attractions ranging from cultural events, new museums and hotel openings to fun filled family vacation.
One of the most recognized musical events is the annual Chopin Piano Competition. As a pianist, Fryderyk Chopin's talents were beyond emulation and had an impact on other musicians, and no one before or since has contributed as many significant works to the piano's repertoire, or come closer to capturing its soul. Starting Oct. 2, 2020, the XVIII International Chopin Piano Competition will present the best pianists from around the world.
Stunning new Enigma Museum honoring Polish mathematicians who broke the code is set to open in Poznan in late 2020. Taking the form of a labyrinth, the Enigma Museum is set to promise a highly interactive experience with visitors challenged to try their hand at breaking ciphers and solving complex codes.
Next year, Warsaw will be a home for a stirring new hotel. Nobu Hotel Warsaw will be situated in the heart of the historic city. With 117-rooms, expansive meeting and event spaces, fitness center, and signature Nobu Restaurant. Helming from world-renowned Chef Nobu Matsuhisa, Robert De Niro and Meir Teper, this Polish property will open in the Spring of 2020.
The Suntago Water World, in Wrecza, in central Poland, will be the biggest water park in the country, and, according to the developers, the biggest roofed water park in Europe. The Suntago is set for a soft opening at the end of 2019 with additional services fully completed by 2021.
Many travelers who visit Poland for a short break or as a part of a more extensive European vacation make a point of coming back and devoting an entire trip only to explore and discover more of this exceptional country.
FROM THE SPONSOR: Discover Central Europe is a joint marketing initiative run by the national tourism head offices of The Czech Republic, Hungary, Poland, and Slovakia. Discover Central Europe has much to offer travel advisors looking to book an off-the-beaten-path cultural experience in one of the most storied parts of the world. For more information, and contacts on-the-ground in each country, go to https://centraleuropespecialist.com/.