JetBlue and American Airlines Expand Northeast Alliance with 11 New Nonstops
by Daniel McCarthy /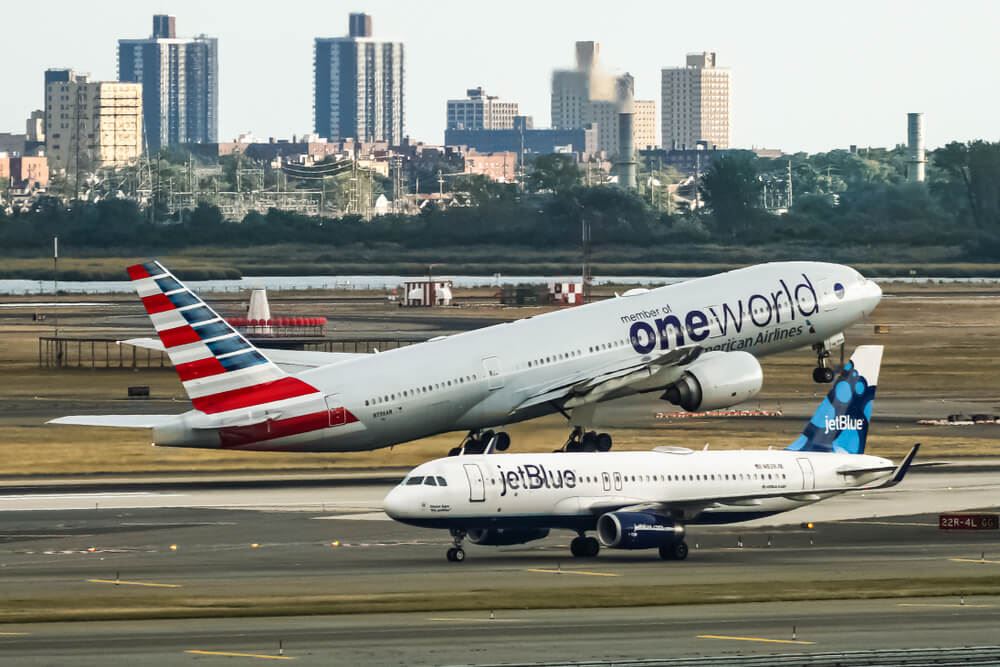 JetBlue Airways and American Airlines on Friday announced that they are adding 11 new nonstop flights out of their Boston and New York hubs as part of an expansion of their Northeast Alliance.
The additions are mostly domestic—in total, the two are adding eight new domestic flights to Atlanta, Knoxville, Hyannis, Birmingham, Alabama, Buffalo, Greenville, Columbia, and Grand Rapid—but also include flights to three international destinations in Nassau, Vancouver, and Bermuda.
Most of the additions will be once-daily flights except Atlanta, which will be four times daily, Buffalo, which will be three times daily, and Greenville, which will be twice daily.
"The Northeast Alliance is bringing more of JetBlue's low fares and great service to more customers," said Dave Fintzen, vice president, Northeast Alliance, JetBlue.
"As we continue to enhance the Northeast Alliance and link more destinations with new nonstop choices, customers finally have a compelling alternative to the carriers that have dominated the market for too long."
All new JetBlue routes will go on sale in January 2023 and all new American routes are already on sale.
The Northeast Alliance has been around since early 2021 and has brought with it its share of controversy. The alliance boasts the additions of 50 routes out of the most popular Northeast airports—JFK International, LaGuardia, Boston Logan, and Newark—along with increased frequencies on more than 130 existing routes; 90 nonstop routes with increased capacity; and 17 new international routes launched.
Next year alone, the Northeast Alliance will include nearly 300 daily departures from JFK as well as almost 200 daily departures in Boston.
However, the United States Justice Department (DOJ) filed a lawsuit in 2021 to block the partnership. According to the DOJ, just four carriers control more than 80% of domestic air travel within the U.S., and the alliance has been "an unprecedented maneuver to further consolidate the industry" and would have resulted "in higher fares, fewer choices, and lower quality service if allowed to continue."
Both carriers have promised to fight the DOJ in court in order to move ahead with the partnership. The case went to trial earlier this year and wrapped up just a few weeks ago in November. Both airlines and the DOJ are currently awaiting a ruling.