Celebrity Cruises: 'We're Already Paying Commission on Non-Commissionables'
by Dori Saltzman /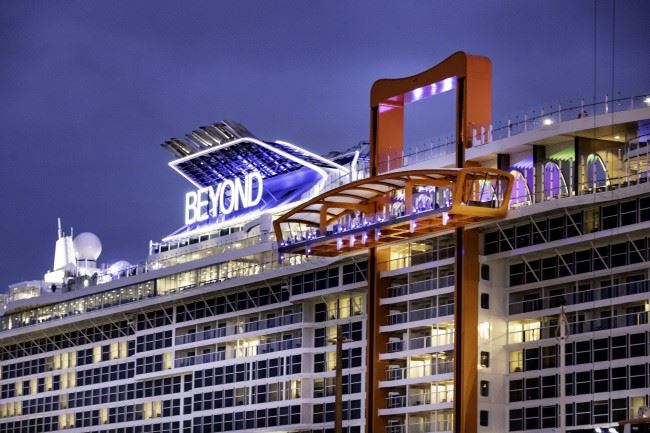 Celebrity Cruises has no current plans to pay commission on non-commissionable fares, said Jason Liberty, president and CEO of Royal Caribbean Group, and Lisa Lutoff-Perlo, CEO of Celebrity Cruises, during a press conference onboard Celebrity Beyond.
In part, Lutoff-Perlo added, that's because the line already pays commission on things many other lines consider non-commissionable, like gratuities and Wi-Fi.
"For years, we've had always included, and now all-included, and we pay commission, which most others do not, on gratuities, Wi-Fi and beverage," Lutoff-Perlo said. "We already offer travel partners an amazing rich commission proposition. So, we do not plan to go further than that."
Liberty said he's seen the news about Norwegian Cruise Line's new no-NCF policy, calling it "an interesting move on their part." (Last week, Norwegian Cruise Line announced it would begin paying commission on non-commissionable fares booked outside of the 120-day final payment window.)
Liberty added that Royal Caribbean Group, and specifically Celebrity "feel very good about what we offer and what we pay… we have and continue to put a lot in the offering and a lot into what we pay our travel agents... We believe that what we have included in the commissionable fare is quite fair."
"What I have always hoped is that during that time we were doing that and are still doing that [paying commission on the always included inclusions], that they [advisors] would all see the amazing value in that and why they should be selling Celebrity Cruises all day long," Lutoff-Perlo added.
"I think the travel agency community appreciates all that we have done in good times and bad times in support of them," Liberty summed up. "We already have a very rich bundle that we pay on… we look at this as a partnership and an ecosystem that is very connected to each other."