CLIA: Amid 2020 Suspension, Members will Prepare for Future of Cruising
by Jessica Montevago /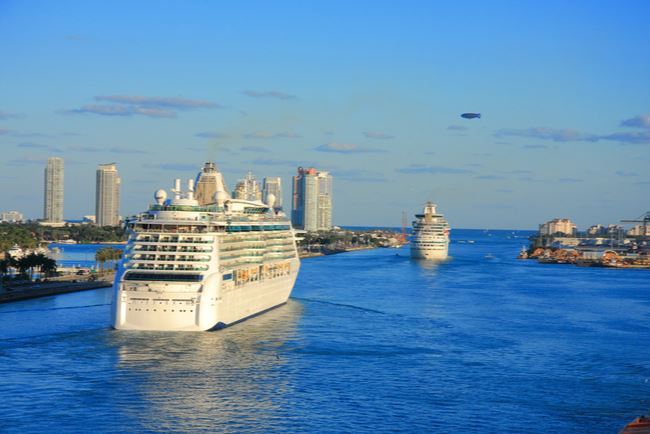 Cruise Lines International Association (CLIA), which represents 95% of global ocean-going cruise capacity, said on Tuesday its members will maintain the ongoing voluntary suspension of cruise operations in the U.S. through Dec. 31, 2020.
Major cruise companies Norwegian Cruise Line Holdings, Carnival Corporation, Royal Caribbean Group, and MSC Cruises have already announced plans to suspend operations through the end of the year.
CLIA said members will use the remainder of the year to "prepare for the implementation of extensive measures to address COVID-19 safety with the guidance of outside public health experts and the U.S. Centers for Disease Control and Prevention (CDC)."
In order to resume sailings, CLIA members will implement measures to address COVID-19 safety, including 100% testing of passengers and crew, expanded onboard medical capabilities, and trial sailings, among others.
"We share a common goal with the CDC to protect public health, which has been affirmed and reaffirmed consistently throughout the industry's response to the global pandemic," CLIA said in a statement.
"As we work to operationalize a path forward, our members have agreed to extend our existing suspension of U.S. operations through Dec. 31. This action will provide additional time to align the industry's extensive preparation of health protocols with the implementation requirements under the CDC's Framework for Conditional Sailing and Initial Phase COVID-19 Testing Requirements for Protection of Crew."
The CDC lets its no sail order expire at the end of October, moving to a phased approach to resuming cruise ship operations.
The framework states that initial phases will consist of testing and additional safeguards for crew members and lab capacity needed to test future passengers.
Subsequent phases will include simulated voyages "to test cruise ship operator's ability to mitigate COVID-19 risk." All ships have to meet specific requirements for recertification and before beginning a phased return to service. The CDC will issue additional orders and technical instructions as needed.