New Opening: New York's Radio Hotel and Tower in Washington Heights
by Daniel McCarthy /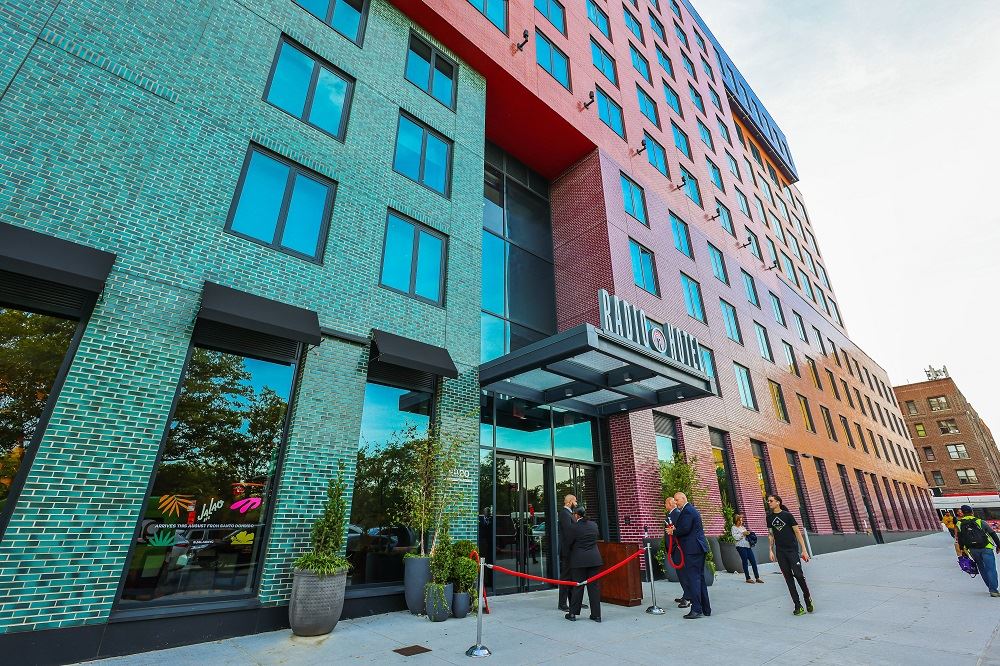 New York City this week welcomed the newest addition to its hotel offerings—Radio Hotel and Tower in Washington Heights.
The hotel is the first-full-service boutique hotel in the Upper Manhattan neighborhood, offering 221 guest rooms along with meeting space and Jalao NYC, a Santo Domingo-inspired restaurant. It also includes an on-site gym and parking on its lower level.
Radio Tower sits in the area that used to be a former parking lot and now, after a $300 million investment, stands 23-stories above the city's streets, reflecting the changing face of its surrounding neighborhood.
The hope for the new property is that it helps drive tourism to the neighborhood, which was famously profiled in 2021's In the Heights movie. New York City Mayor Eric Adams was on-hand at the ribbon cutting for the hotel this week and said that the "Radio Hotel will be a magnet and gravitational pull of people visiting here who will go to the local stores, restaurants, shops, bodegas, and will shop locally."
Aside from its accommodations and restaurants, Radio Hotel said it will offer some ongoing partnerships with local businesses and talent that will showcase resident artists in its lobby radio and podcast studio.
The hotel said it is catering to "both the local community and out-of-town travelers looking for affordable yet stylish oms below the steep asking prices of Downtown Manhattan hotels."
Aside from its standard rooms, the hotel also offers King Suites with pull-out sofas for families, and bunk rooms for larger groups. All rooms feature wall-to-wall windows, walk-in showers, and more.