Report: TSA Targeting More CLEAR Members for Additional Airport Screening
by Daniel McCarthy /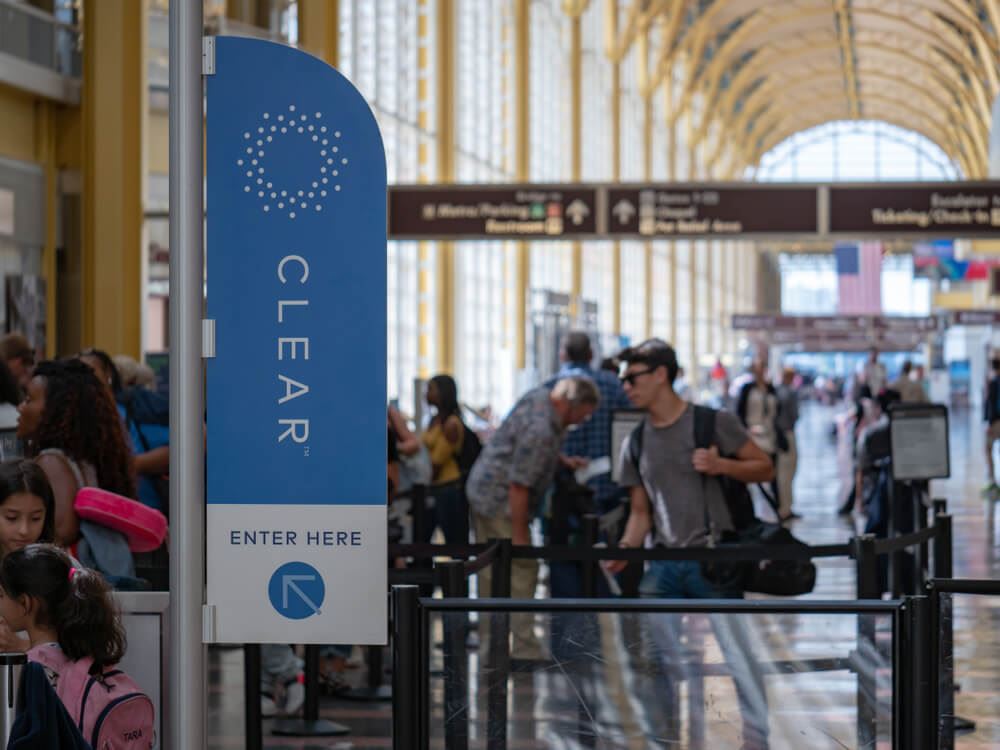 A new policy by the Transportation Security Administration (TSA) means that an increasing number of CLEAR members are having their IDs traditionally verified by officers when traveling through security.
According to the Washington Post, more and more CLEAR users will now have their IDs checked by a TSA officer, which all non-members must do. The change was outlined in a letter from TSA to CLEAR this week and stems from a security incident in July 2022.
According to the Post, the TSA had been randomly checking some CLEAR members since that July 2022 incident, but the TSA moved this week to screen even more CLEAR members. The TSA wouldn't go into details about that July 2022 to the Post, but cited national security concerns as the reason behind the move.
In a statement to the Post, the TSA said that it "is responsible for ensuring that all systems and programs, including those provided by private companies, meet requisite standards and will take necessary steps to ensure security needs are met."
CLEAR is available at 52 airports and sports more than 15 million members. The main selling point of CLEAR is to allow its members to skip traditional TSA security screening because CLEAR had already vetted IDs and verified travelers via fingerprint and biometric scans pre-security at airports.
The program costs users $16 per month billed annually, and partnerships give discounted memberships to Delta Air Lines, United Airlines, and American Express members. Additional family members can be added to existing accounts for $60 per adult per year.
CLEAR is not the same as TSA PreCheck—while PreCheck allows users to travel through an expedited line and go through security without removing belts or laptops and liquids from their bags, CLEAR allows users to go through security without the TSA interaction. PreCheck costs $78 for new enrollees and is good for five years
The move by the TSA could mean that airport security lines, which are anticipated to be lengthy during the busy summer travel season, are even busier.